Alun-alun
Architect
Niniek Febriany
Russelin Edhyati
Gilang Risky
Location
Bandara Adi Sumarmo, Solo, Jawa Tengah
An airport is considered as the most strategic infrastructure in expanding the regional economy. However, its development constantly indicates a complicated social problem around the airport area, as small to medium economic activities, will significantly be affected due to economic agglomeration and privatization.
Airport's position on the urban fabric is also correspondingly drawing a great attention to critics. The massive infrastructure tends to monumentally stands apart and may not harmoniously be integrated with communities and cities. Likewise, the attachment between the airport and the surrounding communities are deliberately eliminated. Airport, then and there, has always been perceived as an exclusive infrastructure for the middle-upper class who are well-heeled to travel. There is little to no room for vulnerable groups and middle to lower class to participate in and enjoy the growth of their airport.
Alun-alun
A consensus in humanizing airports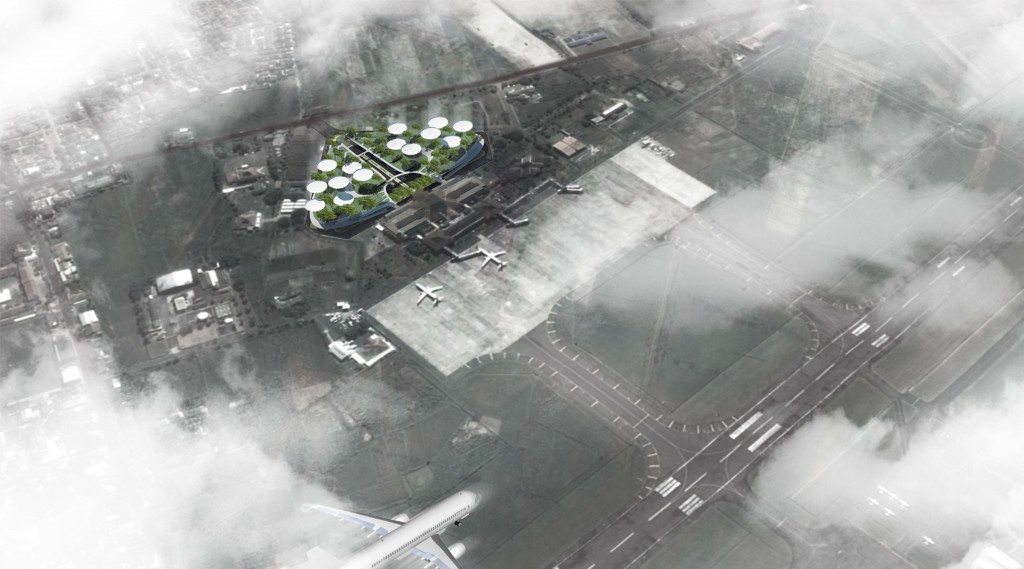 According to the Negarakertagama by Empu Prapanca, in the Majapahit era, Alun-alun had both sacred and profane purposes. Alun-alun equally functioned as a space for religious ceremonies and a public space; space to discuss, conduct community gatherings, and even as a space for public hearings which attended by the king and his officials. Alun-alun, unavoidably, blurred the boundary between the ruler and the citizens, therefore eliminated the social hierarchy.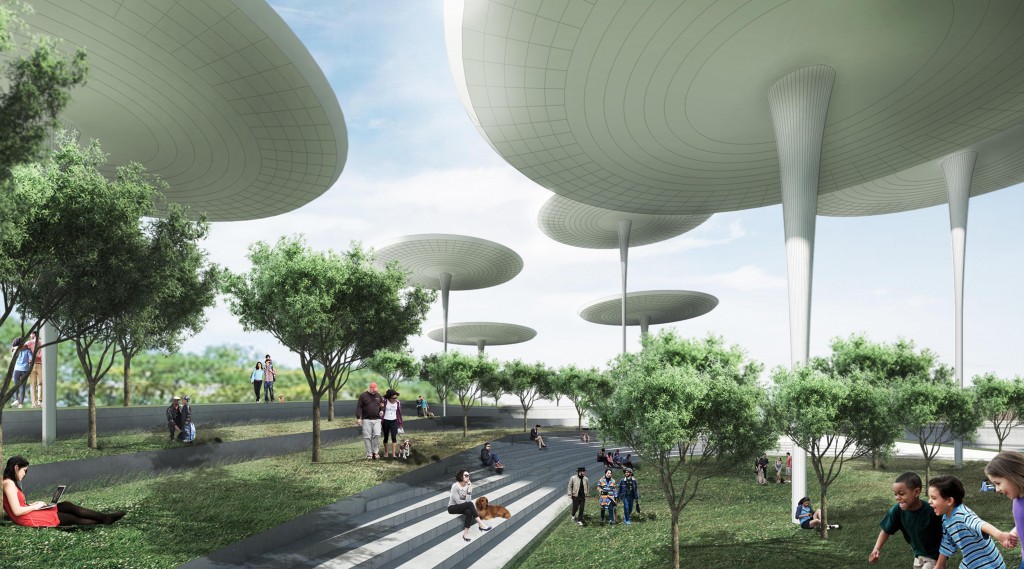 Alun-alun impressively manifests the equality and inclusiveness. The concept then applied to Adi Sumarmo Airport as a central space hovers over the parking area, which reunite the airport and people around it. Alun-alun diminishes ego and exclusivity of the airport, while welcomes all levels of society to participate and play an active role within the airport.