Coffee Rock
Location
Balcony Mall, Balikpapan
Designers
Stephanus Theodorus
Niniek Febriany
Eka Ramadhany
Russelin Edhyati
Anissa Cinderakasih
Fransiska Damarratri
Most cafes designed especially for the executives are usually an interior without play, promoting a serial of formal meeting discussion; the so called "business talk".
This design tries to combine the ambience of executive without forgetting the leisure side of curvy geometry.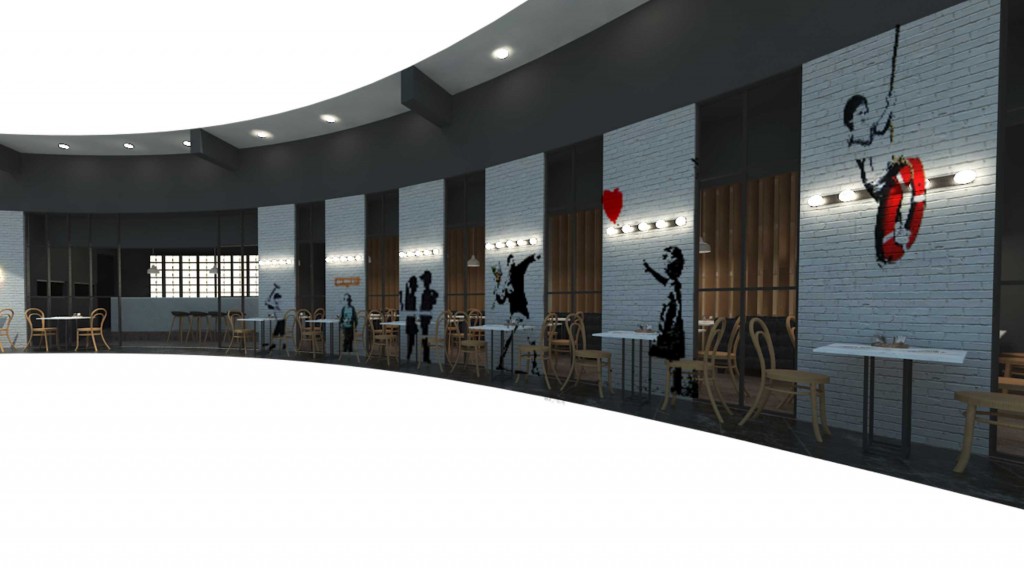 Complimented by street art graphics, this cafe negotiates to infuse the artful side of creative industry into formal meeting experience.
Less boredom, more play, more comfortable business talk.