Villa Tepi Pantai | Manggar Balikpapan
Location
Manggar, Balikpapan
Designers
Stephanus Theodorus
Gilang Rizky
Ardianti Savitri Anggiasari
Winda Andini Sugianto
Villa Tepi Pantai is a small house by the beach.
Its location suggests it to become an escape whenever hectic life in the city turns into nightmare.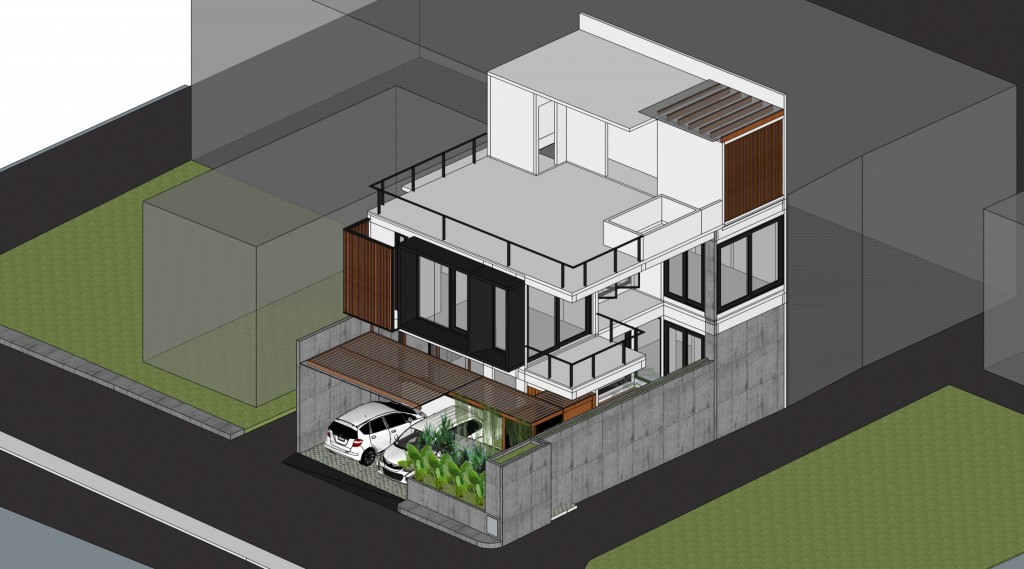 The program of this villa consists of outdoor terraces on the first and second floor, living area, kitchen, two large bedrooms, one guest bedrooms on the first floor and a maid bedroom along with laundry area.
The third floor is an open deck facing sunset and the beach which can also served as a rooftop BBQ area and anykind of outdoor party.
Ulin is the chosen material for this project. This way the house might refflects its natural surrounding while at the same time stay modern and contemporary.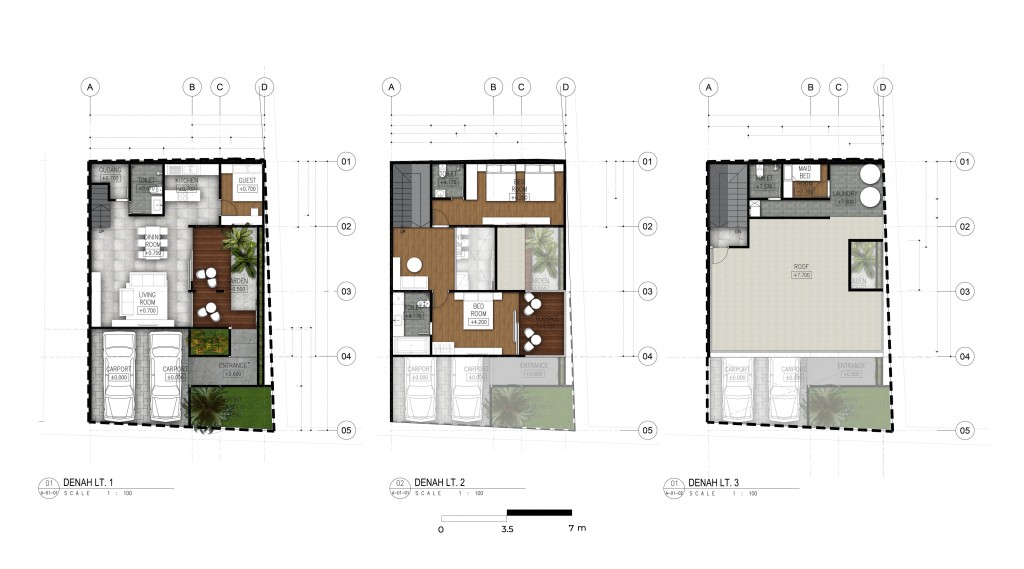 The west facing second floor facade will be covered with rhythym of ulin and wide cantilever to control direct sunlight.
The first floor also designed with the same idea; positioning the front groundfloor behind the second floor, while carport's cantilever protect the building from strong and direct sunlight.
Endless openable windows are installed through out the building combined with large void in the middle of living area, responding Balikpapan's extra humid climate while at the same time creating a breathing and healthy environment for whoever lives there.