Autotomy | Bamboo Village in Fujian
Designers
Niniek Febriany
Russelin Edhyati
Dika Ardi Irawan
Winda Andini Sugianto
Ardianti Savitri Anggiasari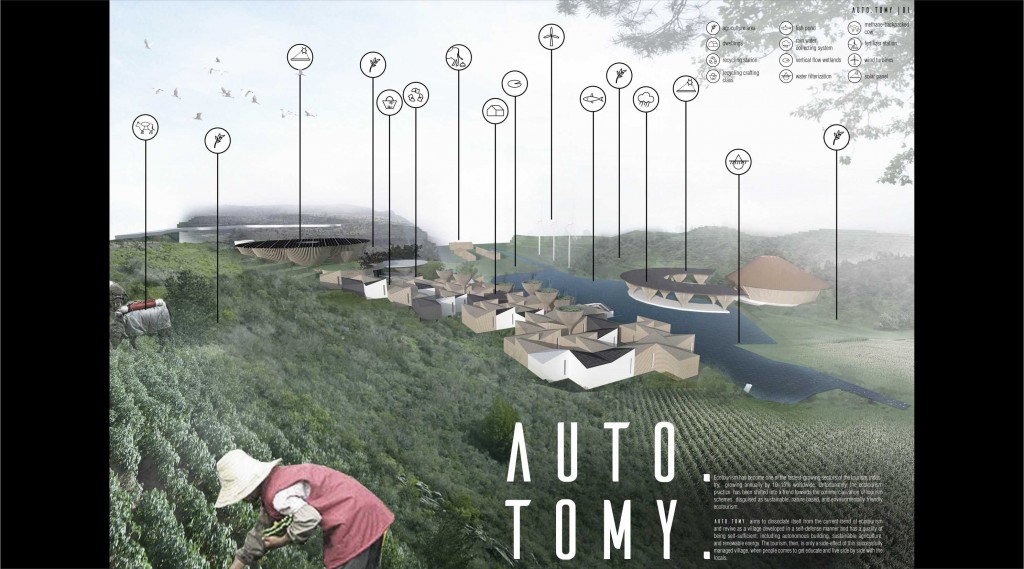 Bamboo is an underestimated material but actually its strength is comparable to steel. If we treat bamboo properly, there are millions of possibility happened by using this material:
1. The local population will be involved as a part of construction process.
2. By building the village with their own hands, the locals will have the sense of belonging
3. The building designed to be easily assembled in a workforce mostly illiterate.
4. Bamboo is an extremely powerful material, but people keep underestimating it because of its image as the "poor man's timber".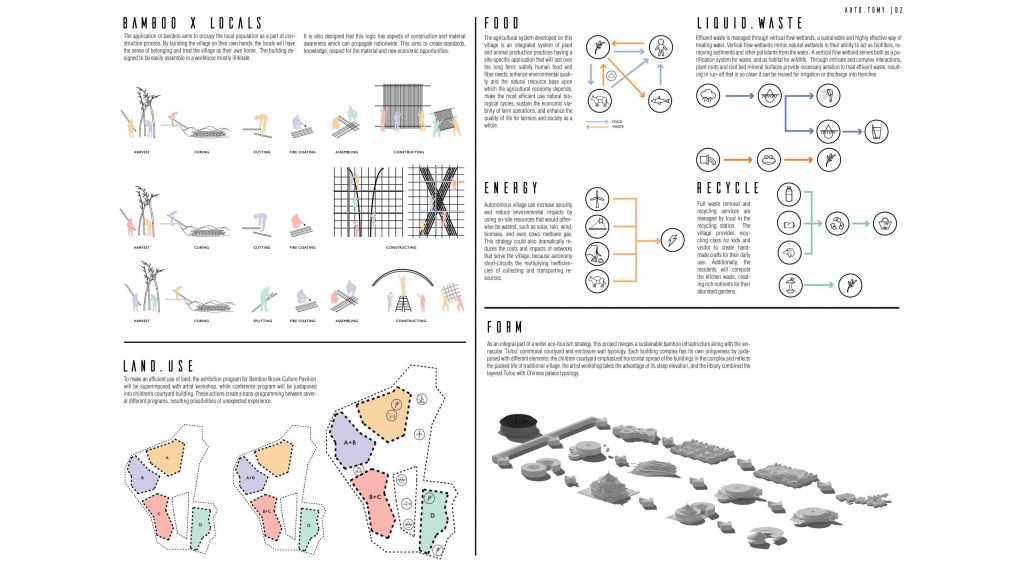 Other issue of this competition is ecotourism. Ecotourism has become one of the fastest-growing sectors of the tourism industry, growing annually by 10–15% worldwide. One definition of ecotourism is the practice of low-impact, educational, ecologically and culturally sensitive travel that benefits local communities and host countries.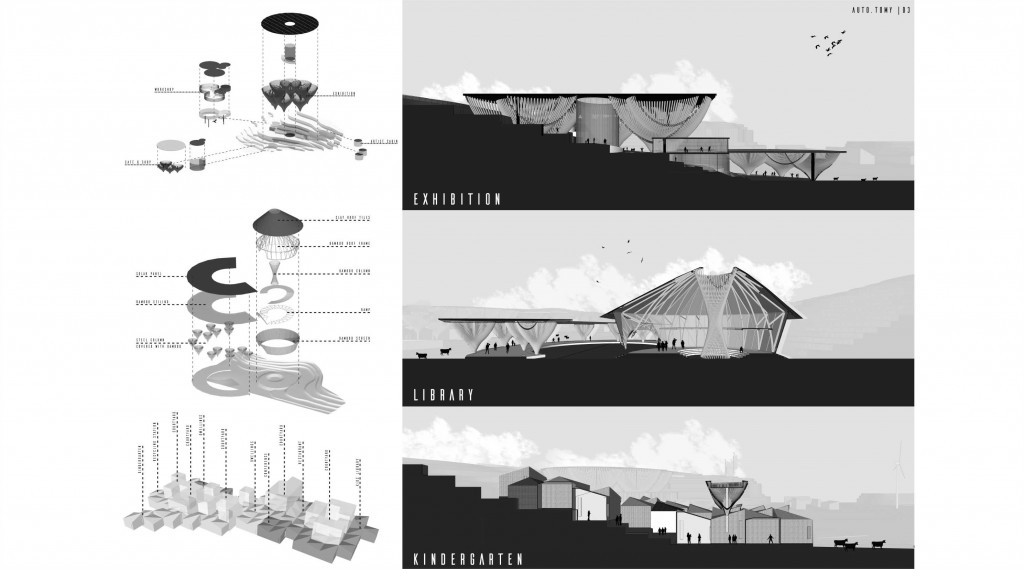 Unfortunately, the ecotourism practice has been shifted into a trend towards the commercialization of tourism schemes disguised as sustainable, nature based, and environmentally friendly ecotourism, blurring definition between the real eco-tourism and the pseudo one. These schemes are environmentally destructive, economically exploitative, and culturally insensitive at its worst. They are also morally disconcerting because they mislead tourists and manipulate their concerns towards the environment.