Balikpapan Creative Center | Art Gallery and Food Festival
Location
Klandasan, Balikpapan
Designers
Stephanus Theodorus Suhendra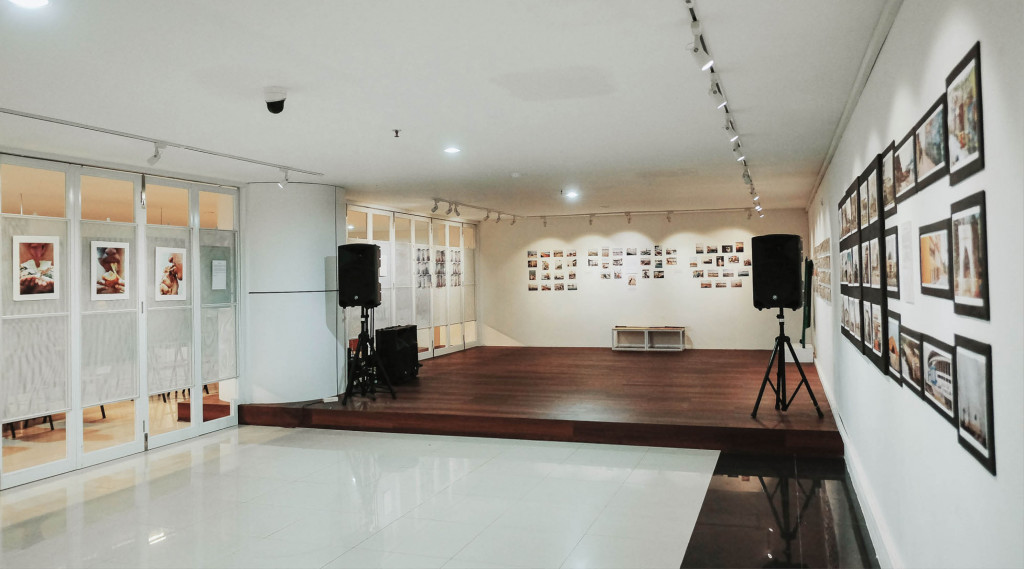 Initiation of the project began with an idea to transform an empty space in Klandasan Parking Building. The designated area should have been a foodcourt, until a discussion with a creative forum was made.
The forum then decide to form a collaborating space which can function as both a food festival and "showroom" to display products made by Balikpapan creative forums and communities.
Balikpapan Creative Center served as a multifunctional space and meeting point with food festival as supporting facility. Various activities can be conducted at this facility, from a gathering, art performance, and exhibition.
The design strategy is to define specific zoning for multifunctional space, creating division for each area without abandoning the permeability nature of multifunctional space in a simplest way.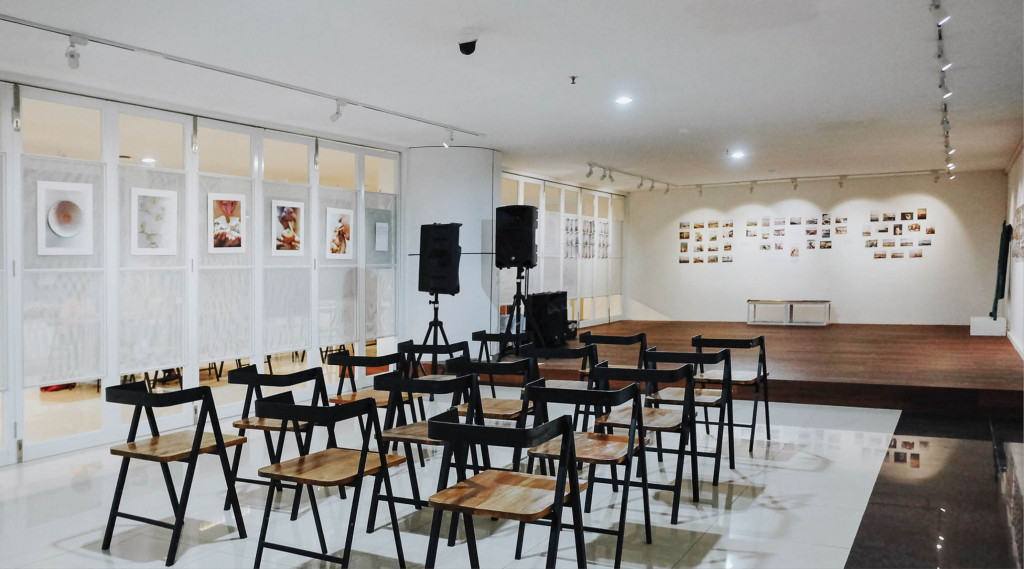 The large area is divided into three main area: The reception, where we created new wooden pattern as backdrops and reserving a wall for mural painting. The food festival area where food stalls and dining area are. The gallery, where multi-activities can be performed.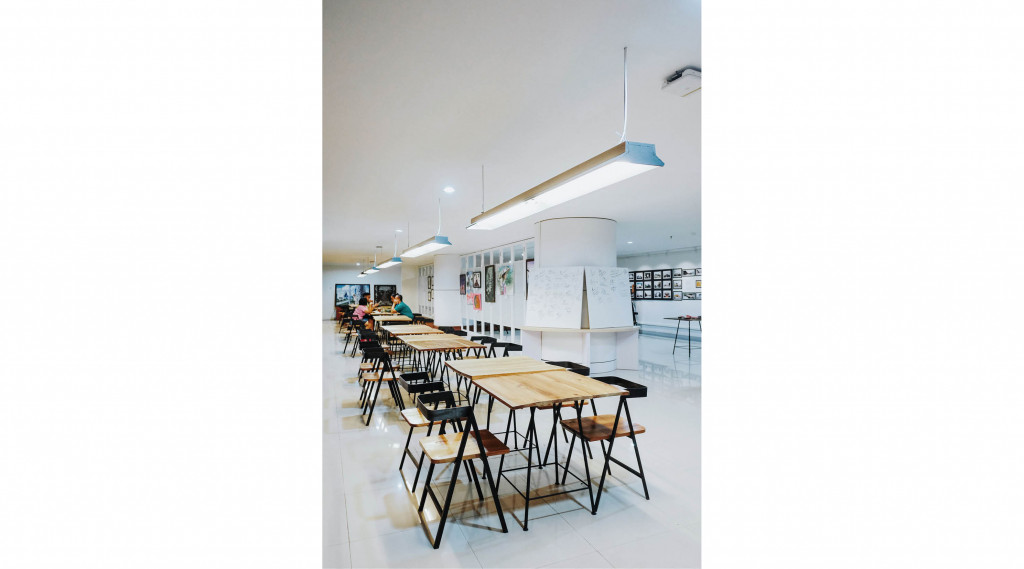 The food festival area and the gallery are seperated with aluminum partition, screened with perforated mesh. The partition can be opened when no exhibition is conducted, then form a larger dining area, but when an exhibition held out, the partition can be closed and form a transparent enclosure.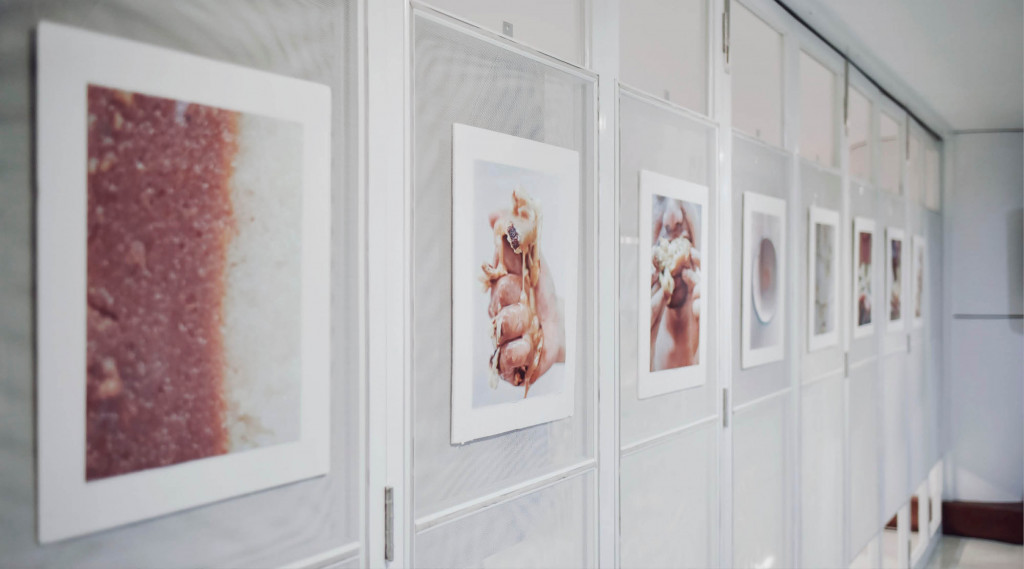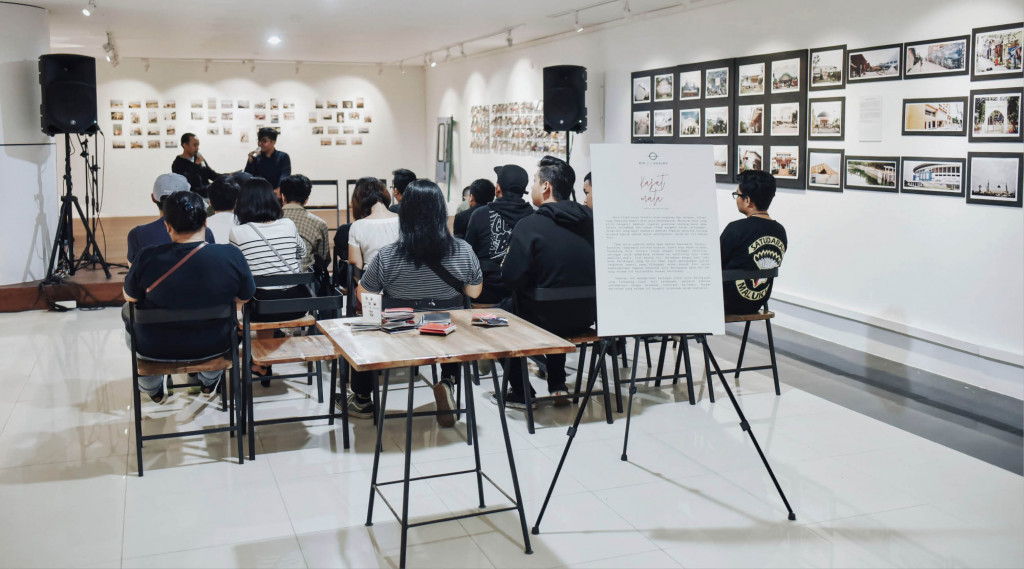 White painting is applied to eliminate distraction within the gallery while wooden element form a warm and intimate surrounding.
New pattern created with wooden material as signifier of this facility, promoting craftmanship as nature of Indonesian hypno-tactical and creative mind.
All photos are courtesy of BPN Analog (Balikpapan analog photography community)
These photos are taken when analog photography exhibition "Kasat Mata" was held