Bank Indonesia Palangkaraya
Architect
Videshiiya
Desain Sarana Intermatra
Arkitek Team Empat
Designers
Russelin Edhyati
Niniek Febriany
Stephanus Theo
Antya Sulistyo
Ardianti Savitri Anggiasari
Dika Ardi Irawan
Indonesia is very well known for its forest. Getting nick names such as "paru-paru dunia" (the lungs of the world) making Indonesia part of International agenda of sustaining global environment.
Earning such hyperbolic nick name isn't a mere hoax either since Indonesia promised to contributes up to 45% of Borneo island in 2012.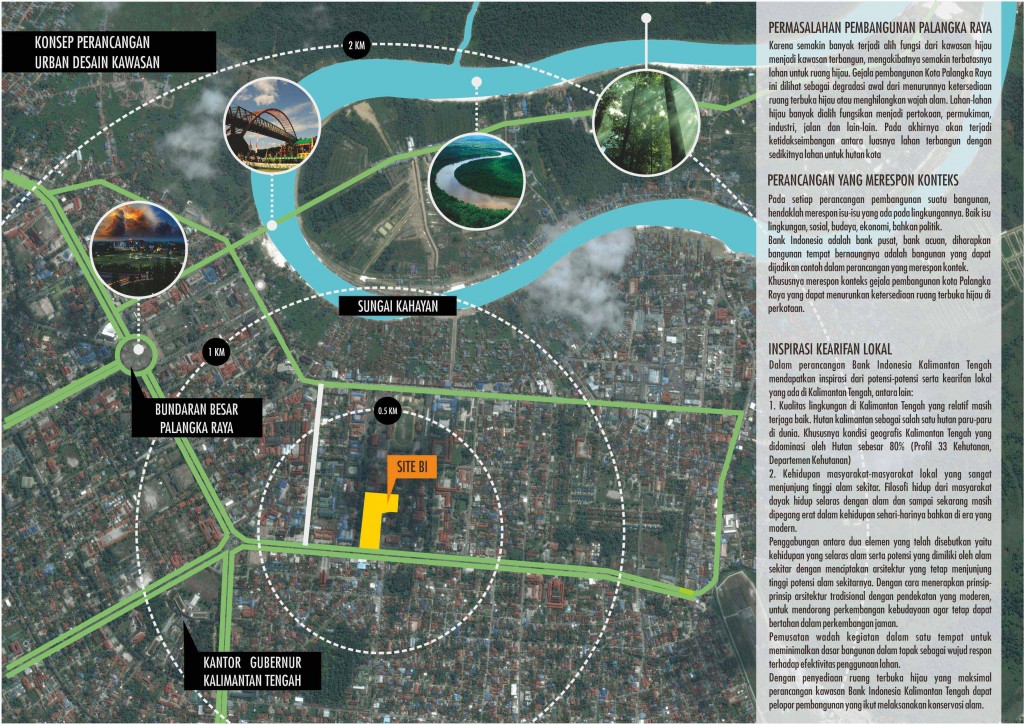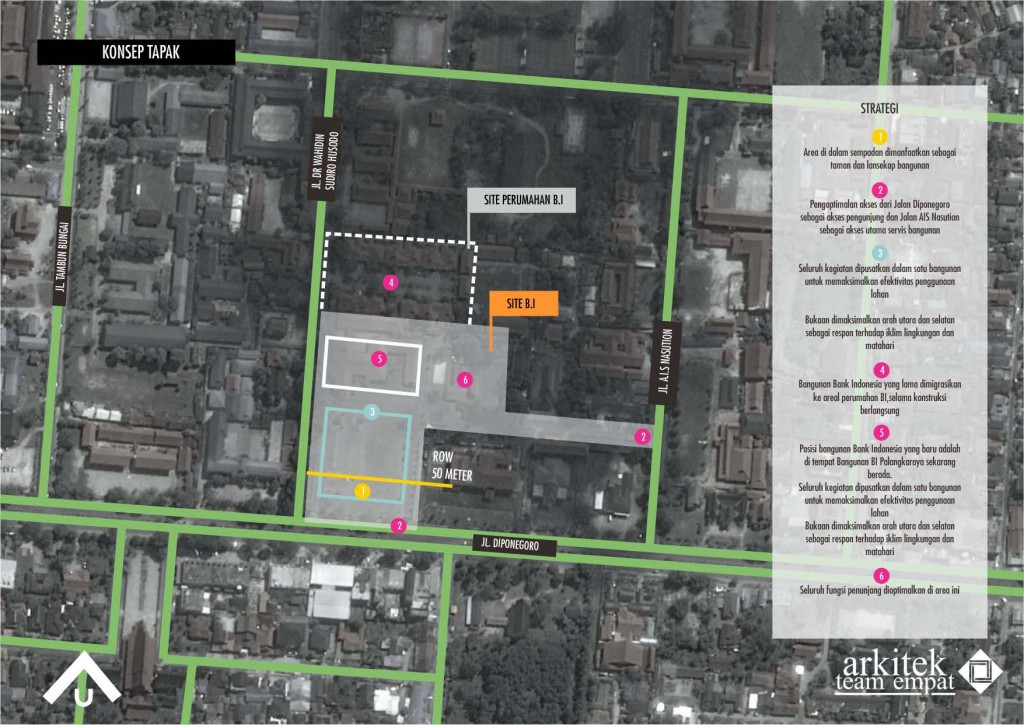 Bank Indonesia Palangkaraya located at the capital city of Central Borneo province. Tried to reach the high expectation, the design apply strategy such as: Using as minimum area as possible for the building and effectively manage its landscape while at the same time maintaining their own local identity and promoting modest and modern tropical architecture.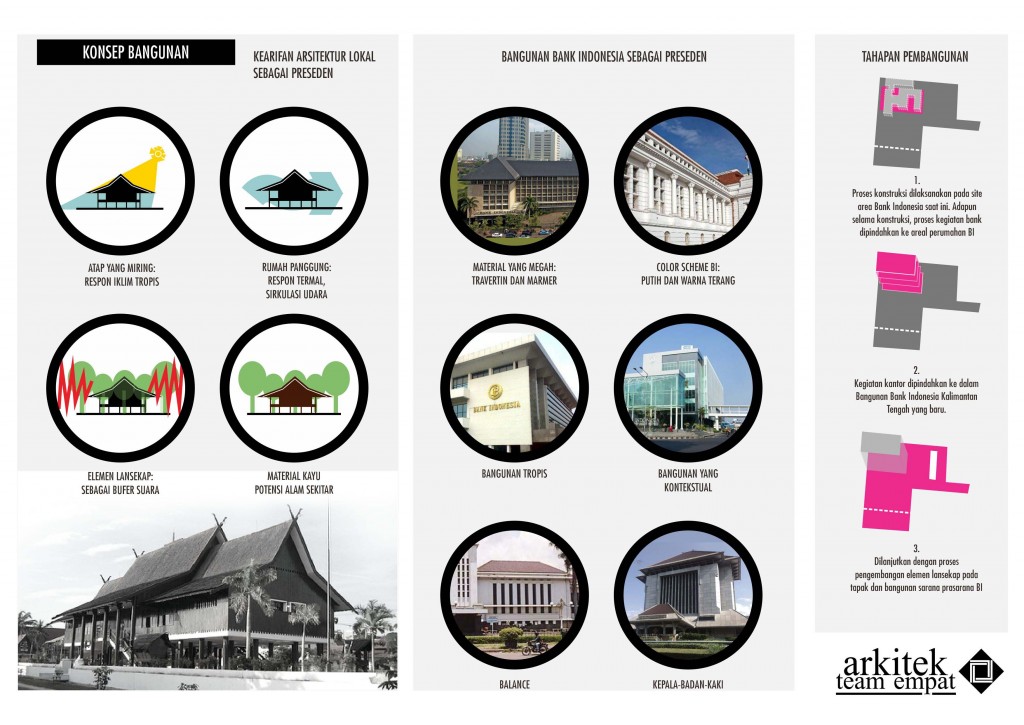 The design adopt the philosophy of Huma Betang (Traditional house of Ingenious Dayak tribe in Central Borneo), bringing ideas of living in harmony and peace between people and the environment. The design doesn't stop there, it also promotes the icon and re-interpretation of local symbolism such as Dayak shields geometry integrated as rhythms of the facade.