Beyond Commercialization | Grand Winotosastro Hotel
Location
Jalan Parangtritis, Yogyakarta
Designers
Russelin Edhyati
Stephanus Theodorus Suhendra
Ardianti Savitri Anggiasari
Winda Andhini Sugianto
Development of hotel projects in Yogyakarta leave stigma of extreme commercialization of land, space, and water.
This project try to prove a point that a hotel may go beyond commercialization.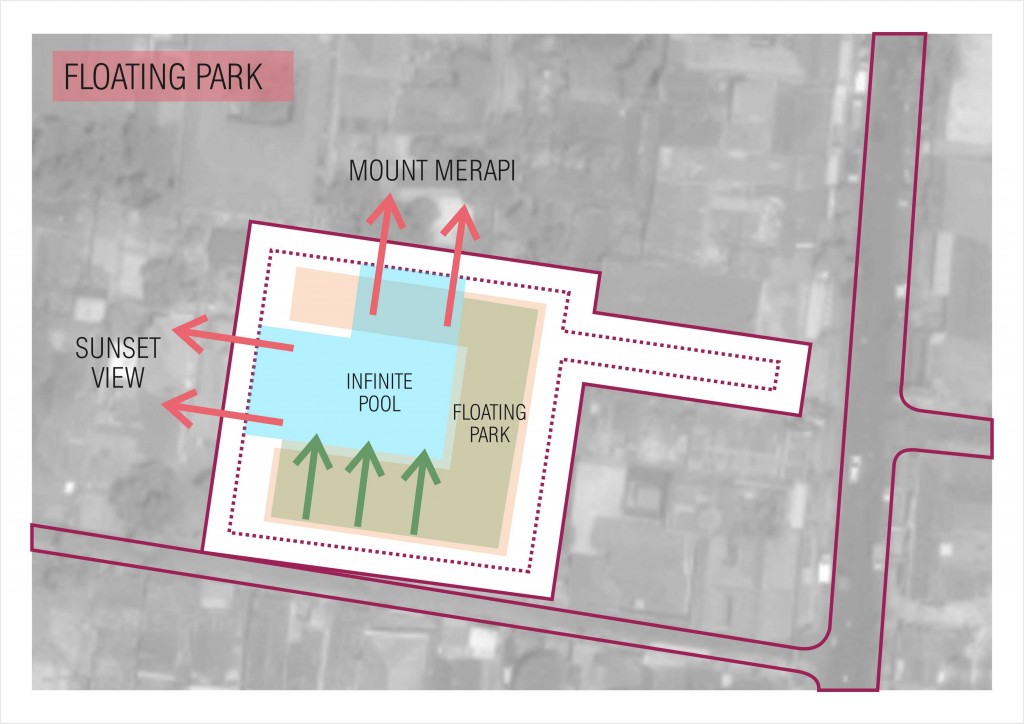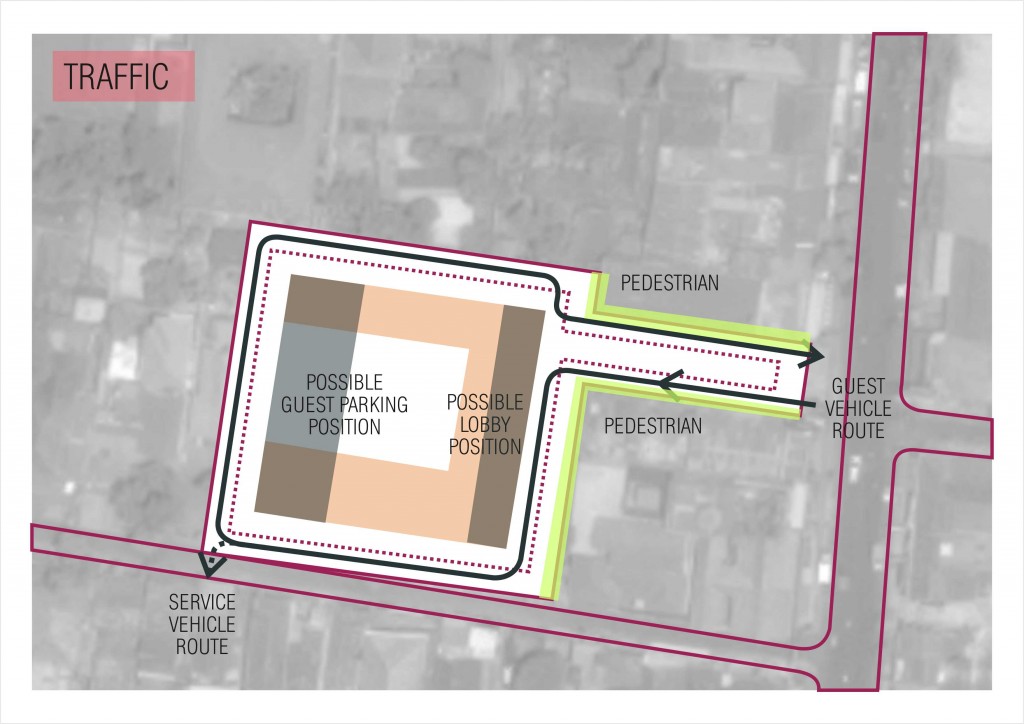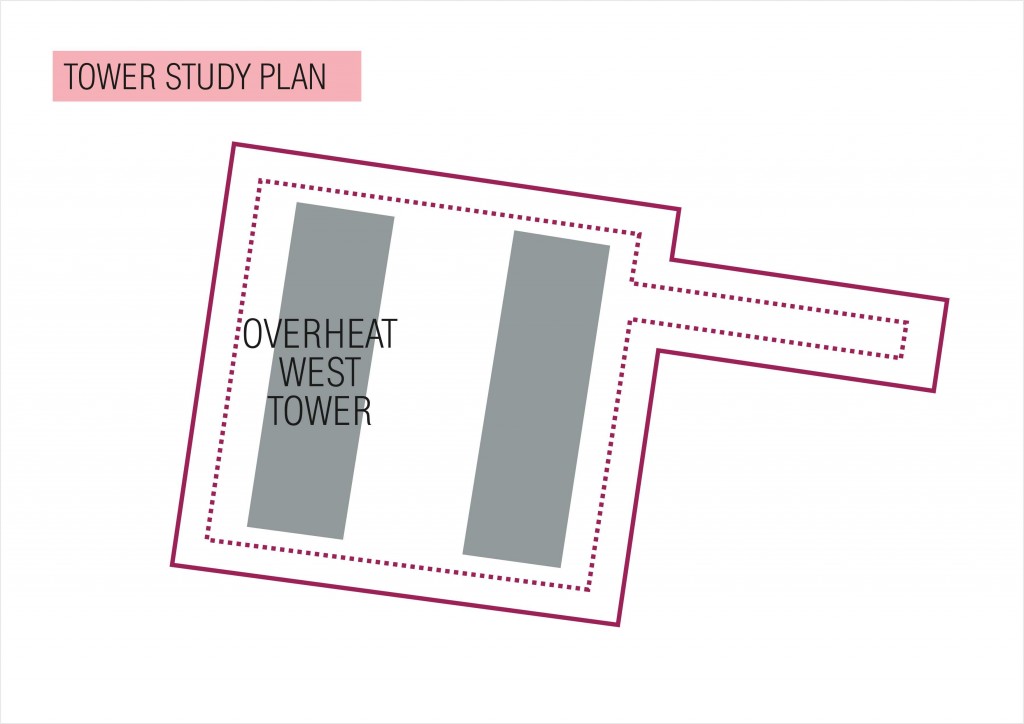 The architecture try to improve lack of urban park and satirically criticize the meaning of having cultural and natural beauty as a mere tourist attraction.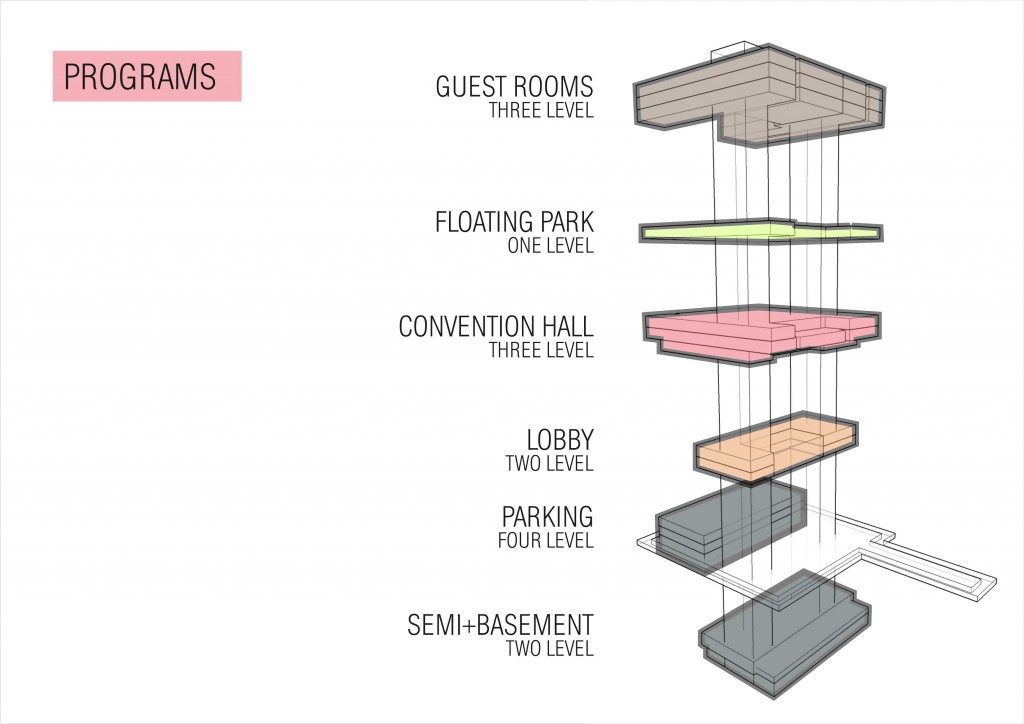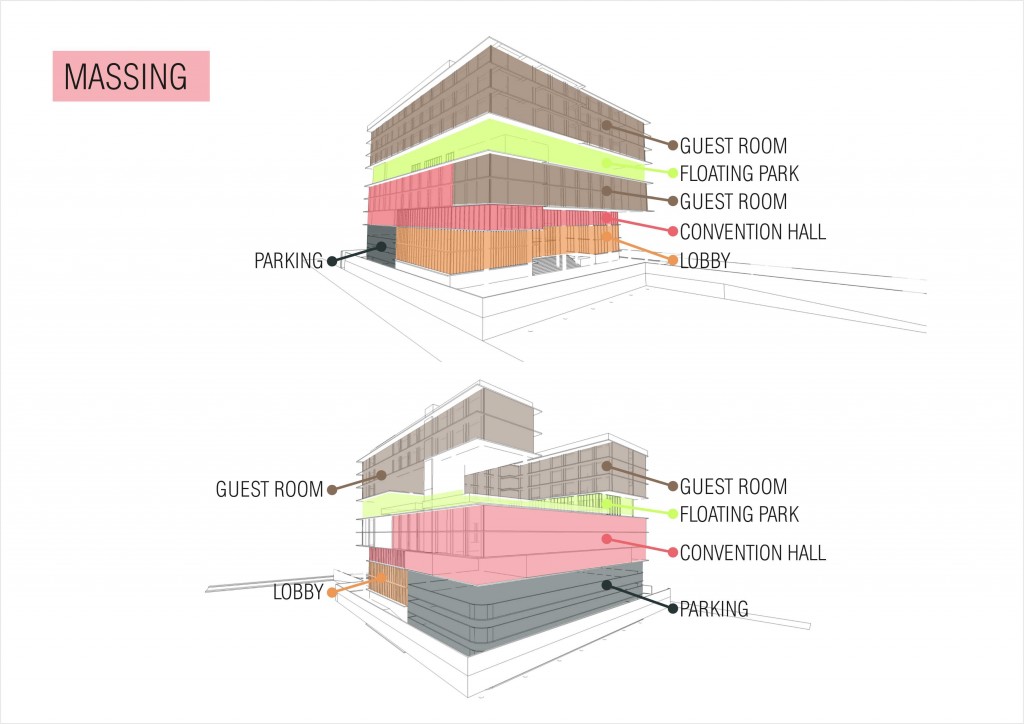 Blending the architecture with forms of nature programs floating garden in the middle of the building, complimenting the lost of land by designing and renovating the new hotel. The garden incorporated with pool will form lake-landscape experience as the design mimic the fluid and dynamic landscape of nature.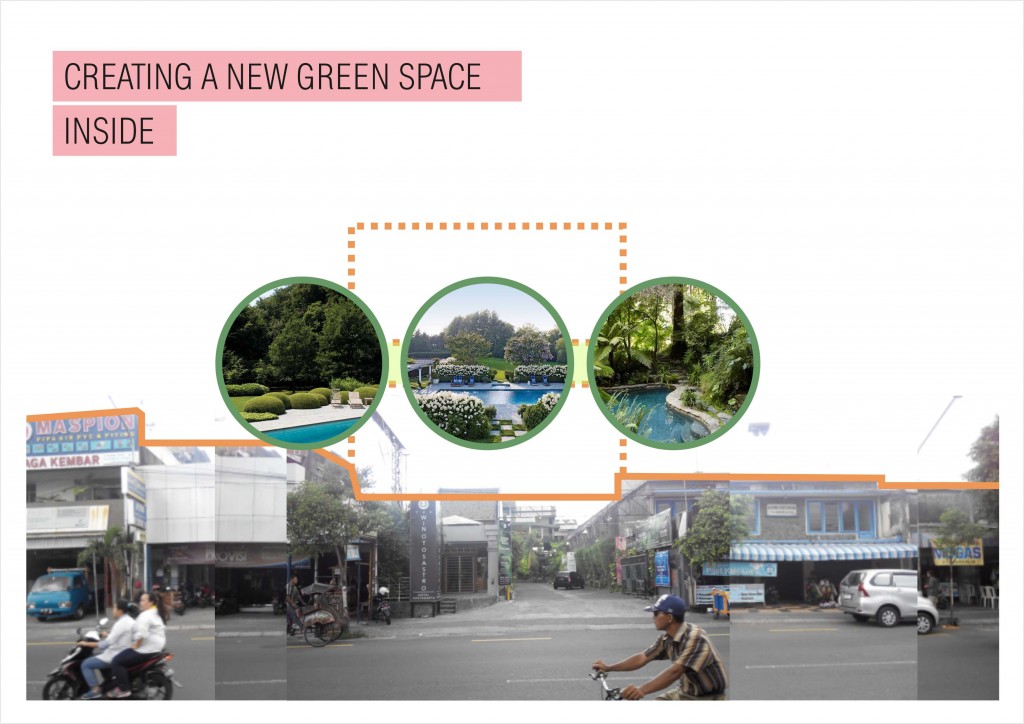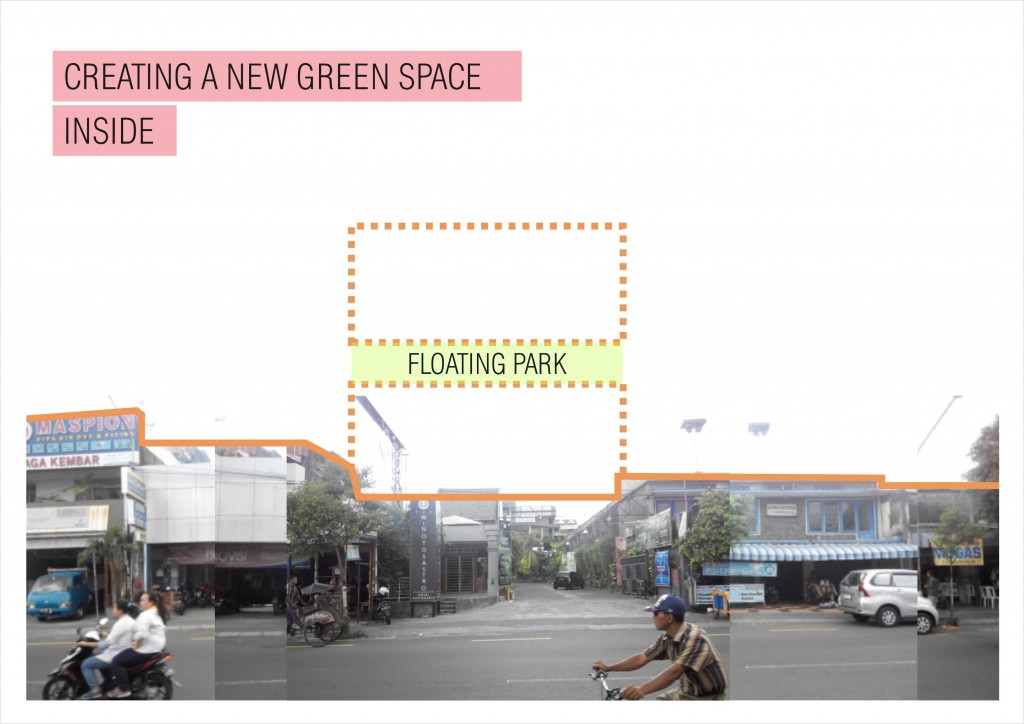 The same concept also implemented for the roof. Instead of making a sky bar and large flat space for definite function, Videshiiya design a "mountain" for people to hike, enjoying sunrise, sunset and the amazing cityscape; the view which the devil himself offers to The Almighty.