Edan-eden | Pedestrian Tar-tar!
Designers
Stephanus Theo
Elly Mariana
Gilang Rizki Fauzi
Eka Ramadhany
Disinformation & Miscommunication
Visually, the road users can be grouped into the pedestrian, motorized vehicle driver and non motorized vehicle driver. Simultaneous utilization of the road creates conflict between users. The hypothesis is that this conflict caused by different speed and mode of communication, both factors increase disinformation and miscommunication.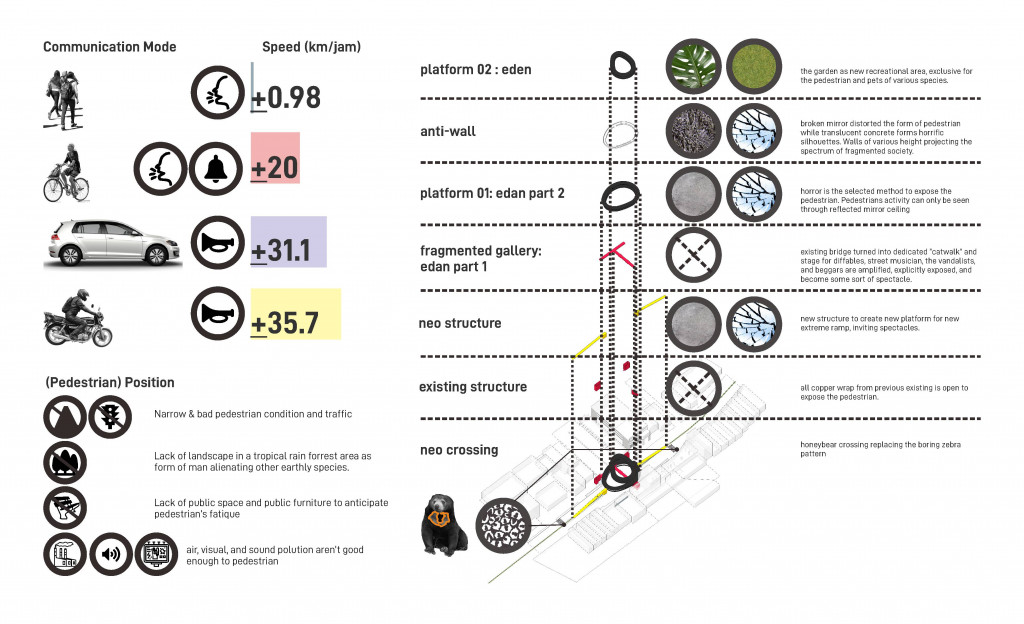 Pedestrian as Spectacle, a distraction and Disposition
The pedestrian oftenly marginalized by road traffic system, they are positioned as insignificant by having to use very bad sidewalk condition. Moreover the sidewalks is not safe for some type of people during the day.
We refuse to accept the TOR of this proposal to only renovate the facade of the existing bridge, instead, we create new program without having to destroy the existing. The existing become the vessel for spectacle in form of exclusive pathway for certain people. It amplifies of the marginals, be it the diffables, punks, street musicians. It becomes the gallery of marginals.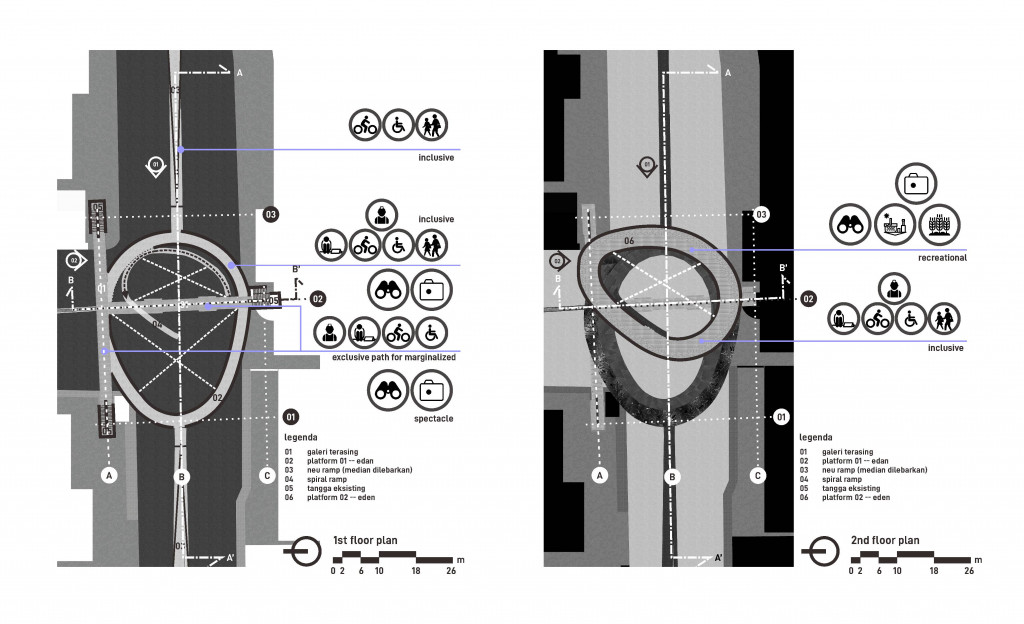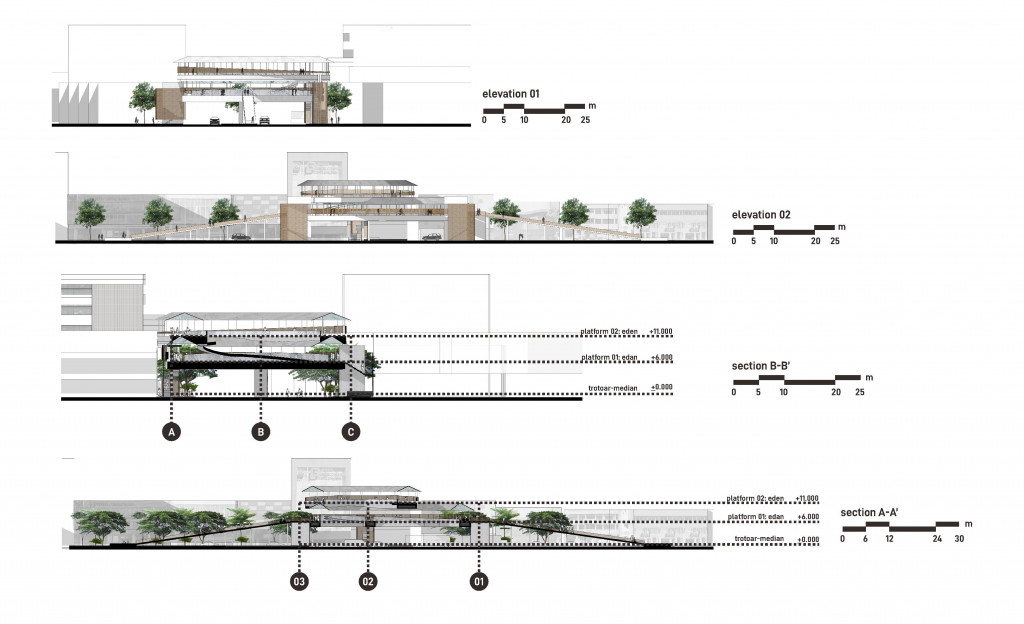 Instead of doing something noble, the pedestrians are exposed as center of spectacle, all rigid decorations are open, voids become space of exhibition and display of different perspectives.