1
2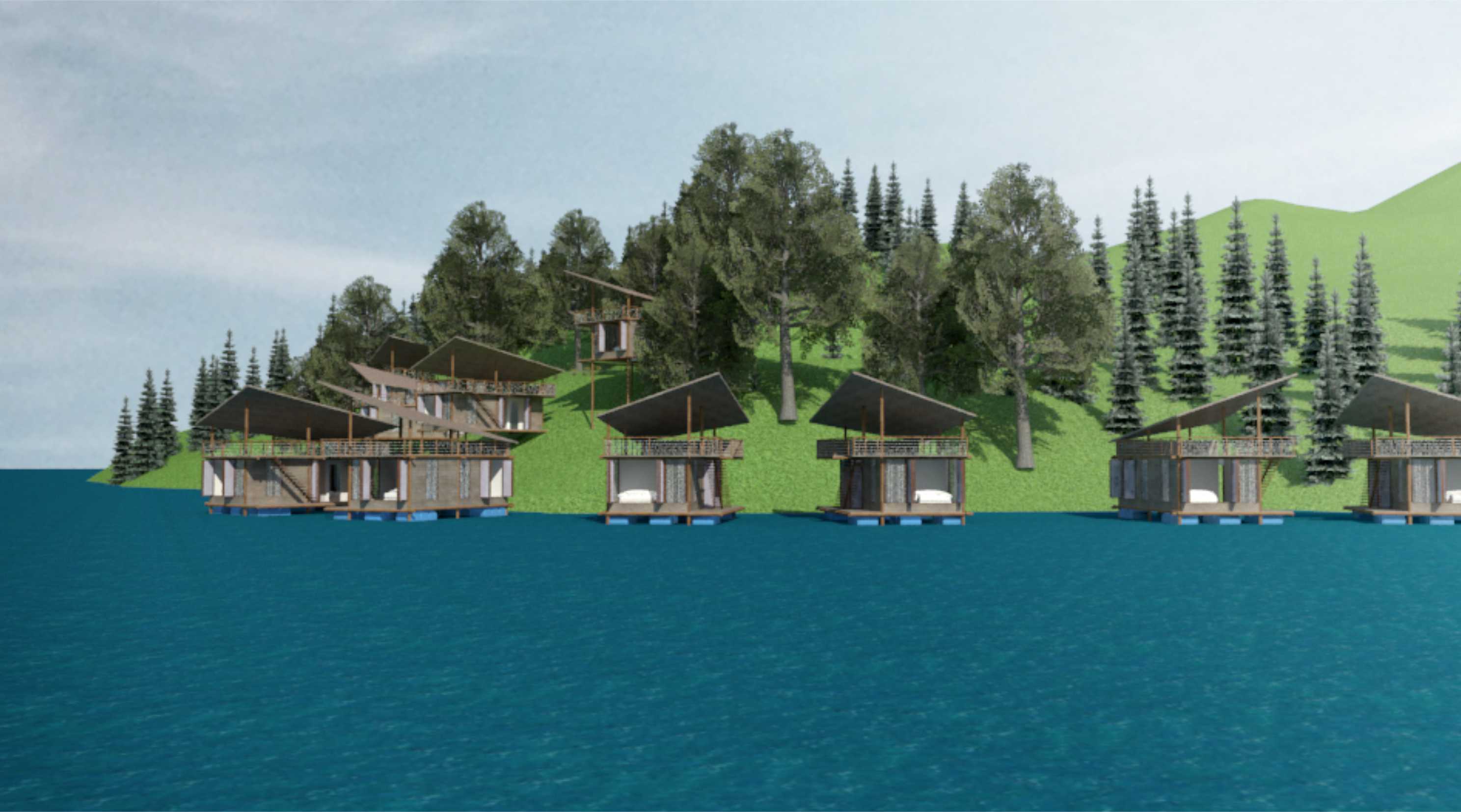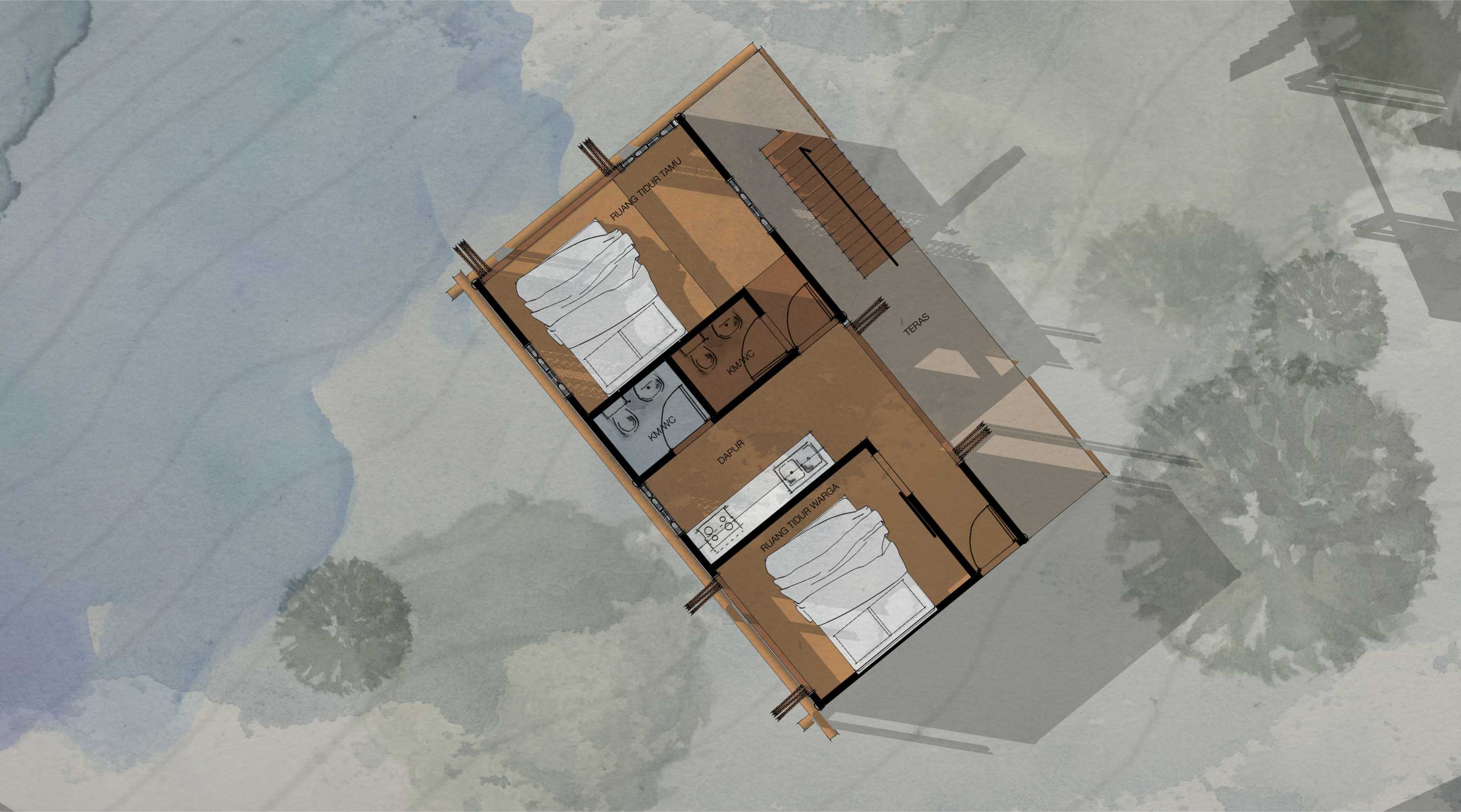 It Floats! |Floating House in Toba Lake Sumetara Utara
Designers
Reza Primardiantono
Antya Sulistyo
Ardianti Savitri Anggiasari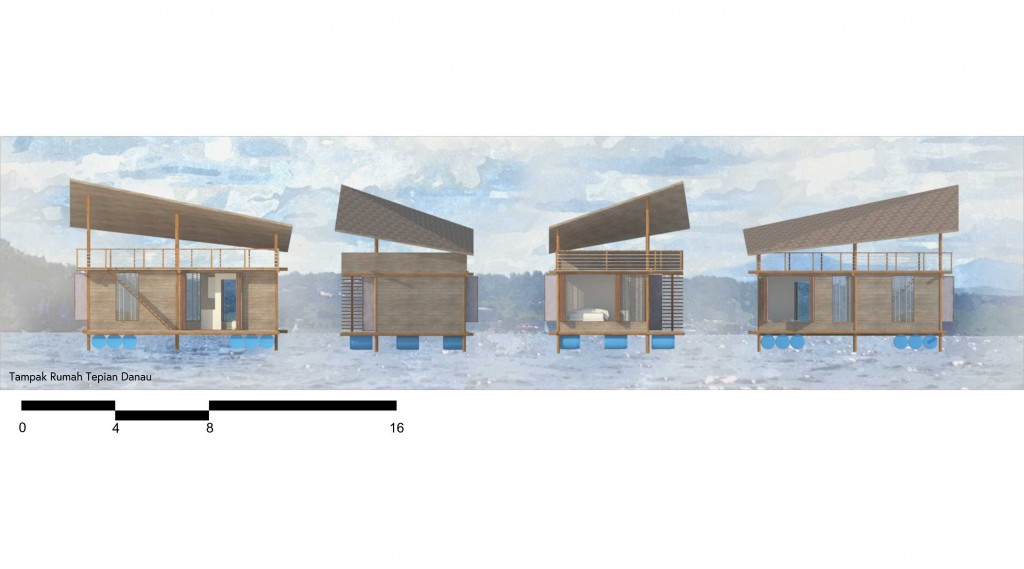 The Lake house tried to solve infrastructure solution in developing tourism.It will become an attraction because it featured modernized traditional architecture of Rumah Bolon; Bataknese Indigenous architecture and floats it from the edge into the middle of the lake
The lake house will be function as commercial homestay but at the same time become private houses of the local people.
The homestay offers beautiful lake toba vista while experiencing floating above the water.
Other than that, the architecture featured recycled materials as a respond towards sustainable architecture.