Gelang.gang Universitas Gadjah Mada
Architect
Videshiiya
Desain Sarana Intermatra
Mariska Pratimi
Location
Universitas Gadjah Mada, Yogyakarta
Designers
Stephanus Theodorus Suhendra
Russelin Edhyati
Mariska Pratimi
Lintang Wuriantari
Dhiksta Olya
Eka Feri Rudianto
Muhammad Ihsanurizal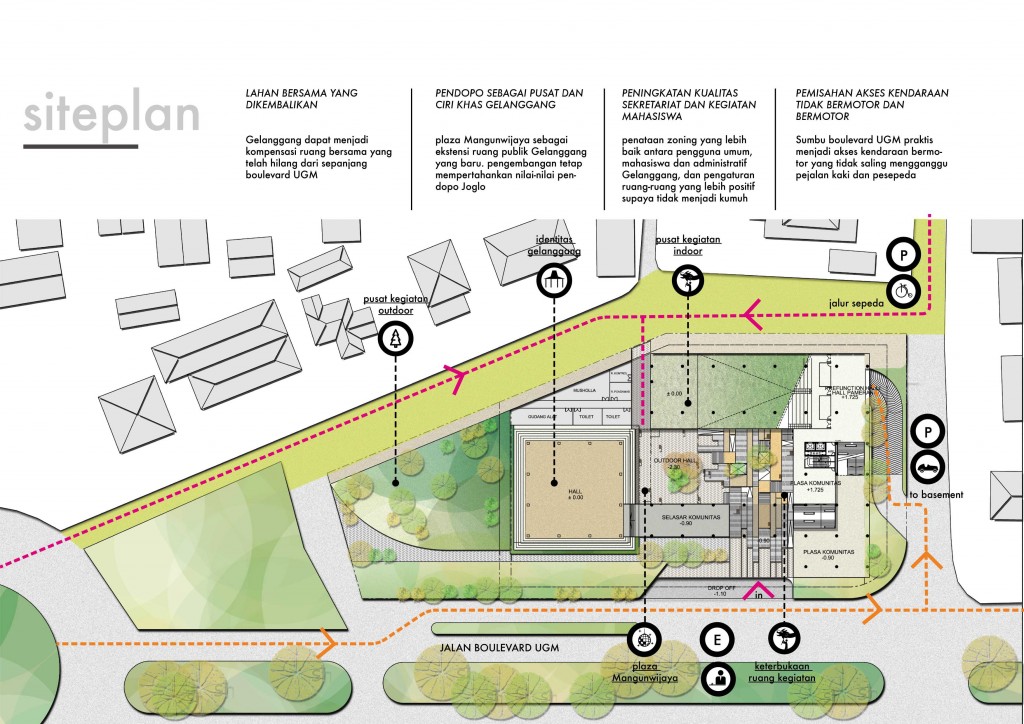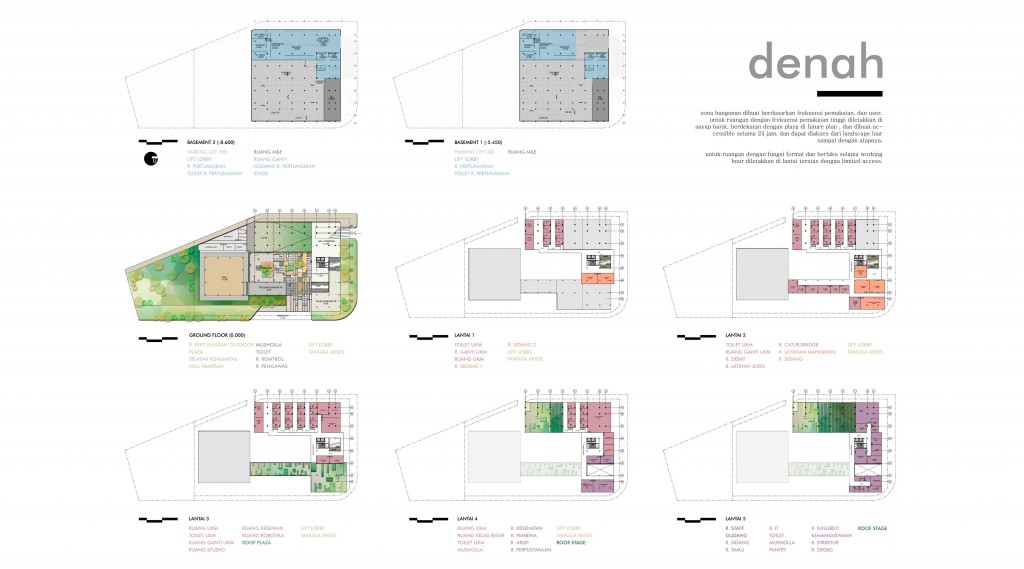 *Gelanggang UGM sebagai pusat kegiatan mahasiswa modern diharuskan mampu menunjukkan semangat guyub (satu nusantara),
tidak hanya oleh kehadirannya (tangible), tetapi juga oleh rasa ruang yang diberikan olehnya (intangible), sehingga keberadaannya menjadi
gelang konektivitas melalui gang sirkulasi antara ruangnya
sedangkan teras-terasnya memaknai budaya berkumpul dan memicu pertunjukan demi aktualisasi akademika yang kreatif.
Gelanggang Of Gadjah Mada University as the center of modern students activities should be able to express the spirit of community and togetherness, not only by its presence, but also by experiencing its space.
In conclusion, its being should connects everyone, old and young, traditional and modern, between officials and students, This act of improvement should be triggered by its corridors, porch, and circulation area as Indonesian community tendencies to interact in the gangways and terraces, presenting the culture of togetherness (guyub) as an eventful society of the academics.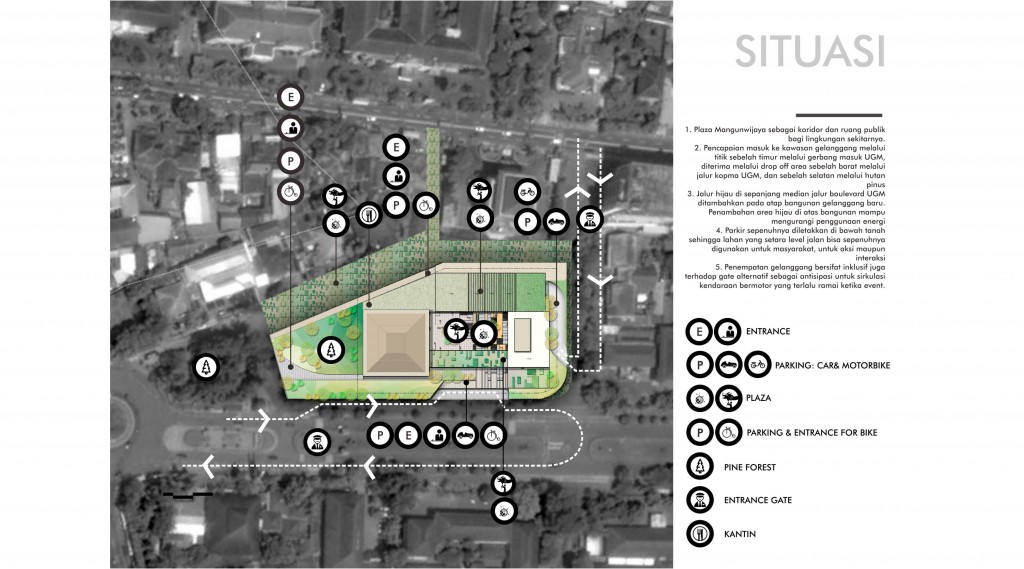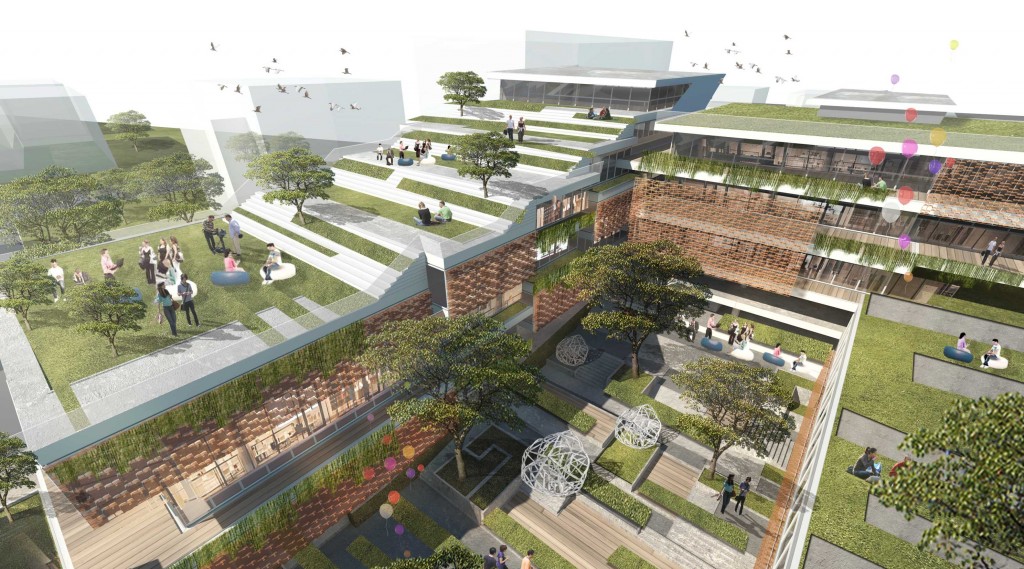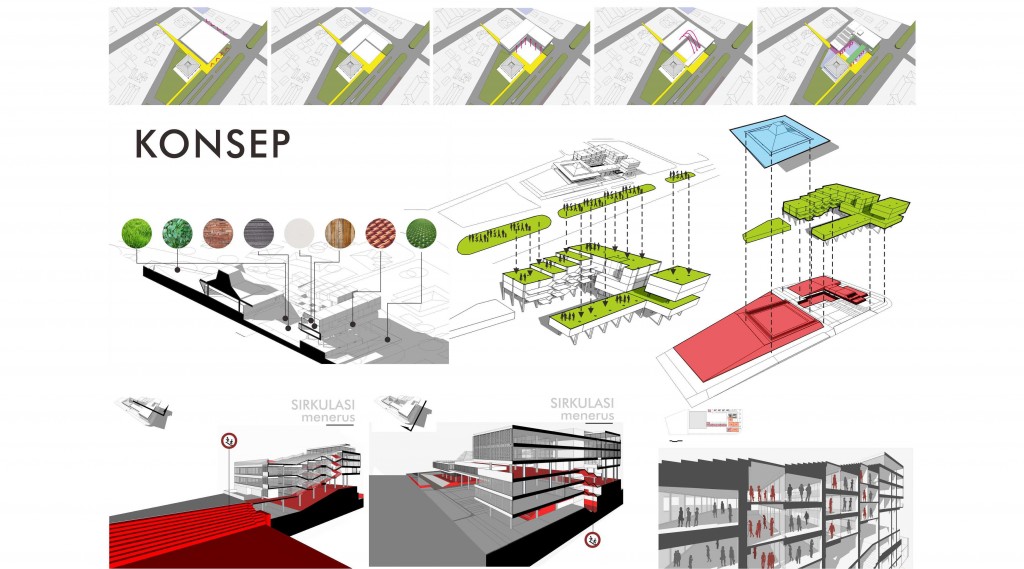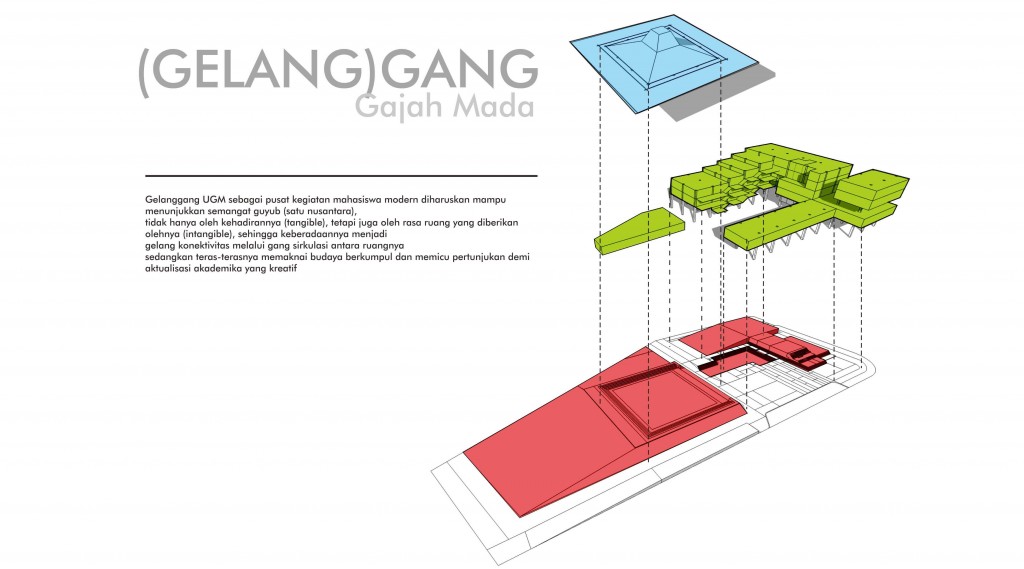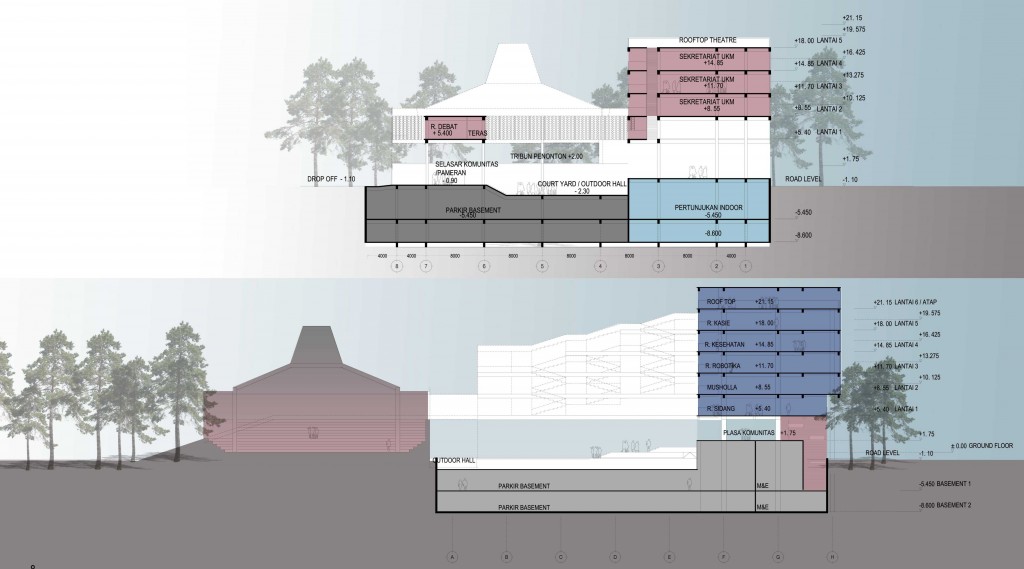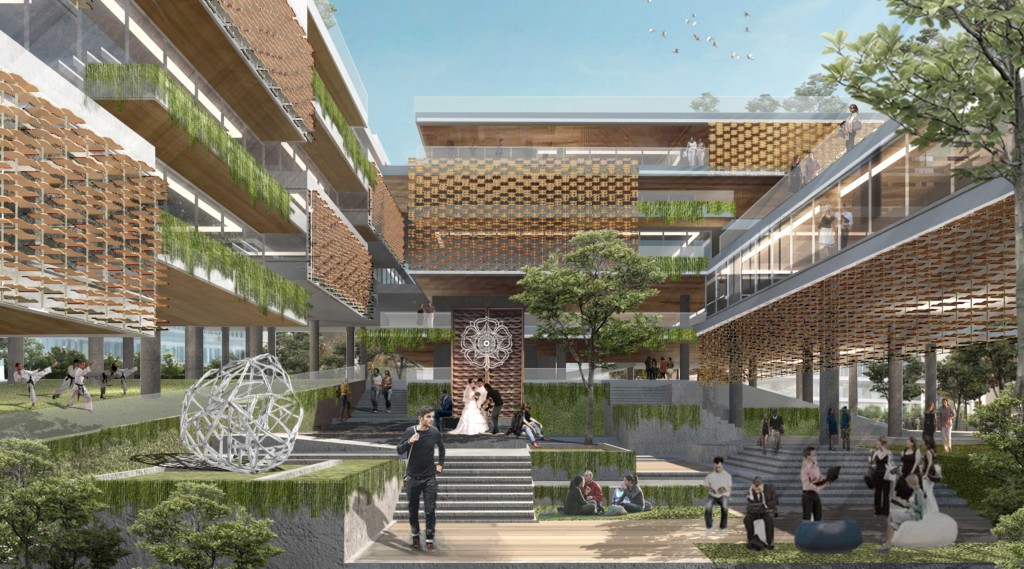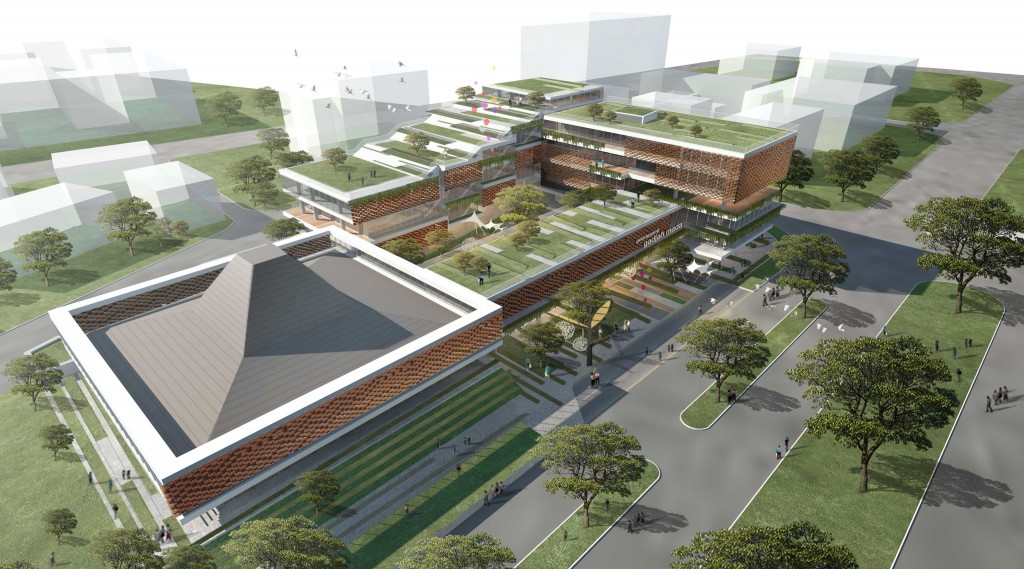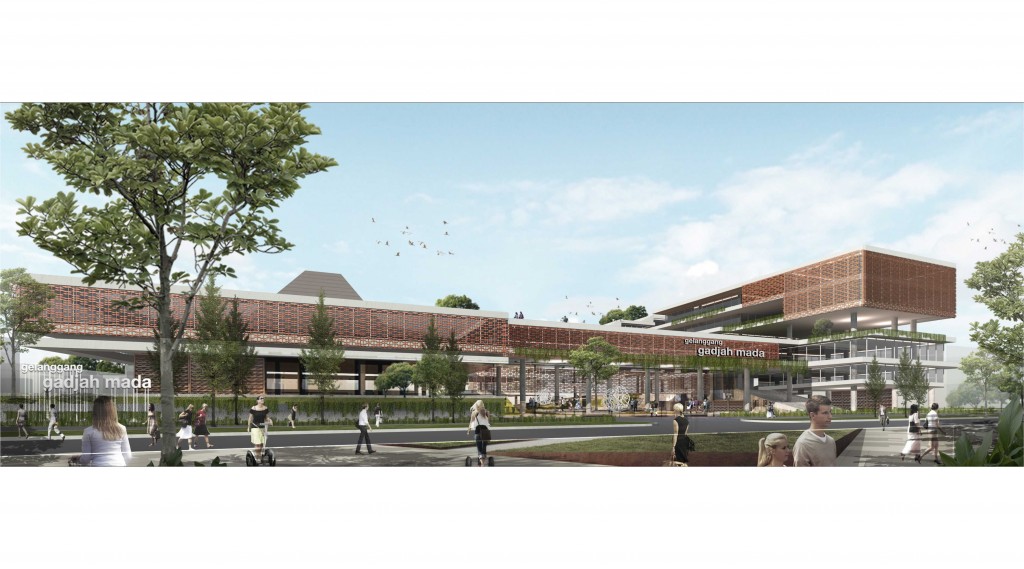 *The content of this project is better in Indonesian, wouldn't hurt much if you could learn some.