Grha Sahabat Mulia
Designers
Russelin Edhyati
Stephanus Theo
Fransiska Damaratri
Antya Sulistyo
Grha Sahabat Mulia is a multipurpose space designated mainly as place of worship for Christian community "Sahabat Mulia". The building seated on 600 Sqm land, a very quiet location on a very high ground.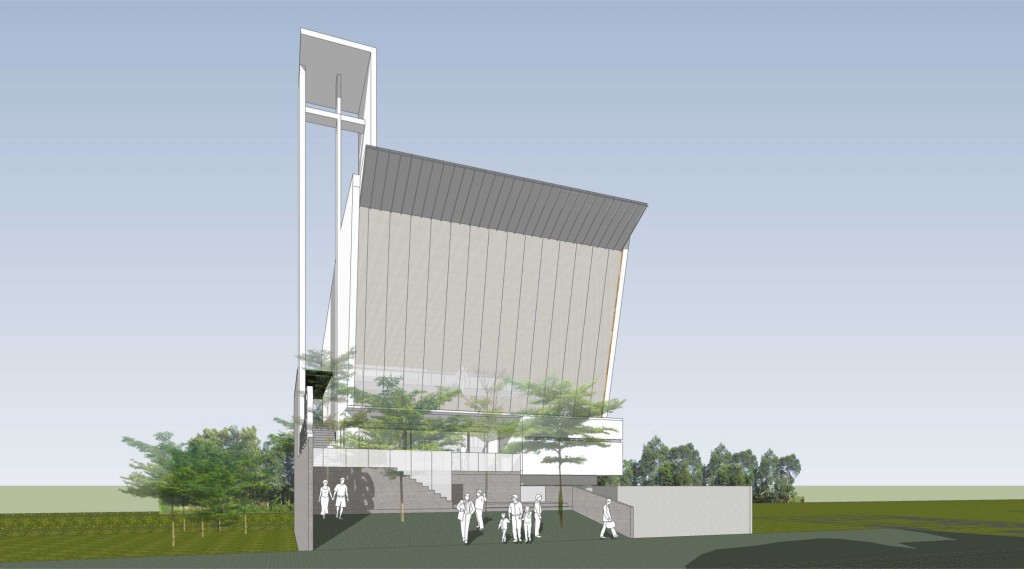 The programs are consist of: children's playground, studio; housing the priest and her family, guestroom, and a large multipurpose space.
Christian community are popular for having a weekly activity to create more intimate community and stronger bond between individuals, this is why the children's playground located on the lower floor to be easily accessed and can be used as a informal meeting and gathering space on the weekend, and as a children's playground it will serve as a play area.
Design to be a significant creature in the middle of nowhere, the architecture wanted to stimulate more interaction with nature, not only between the architecture and nature but also the subjects of space (people) and nature. Although the building doesn't blend with the nature, it compliments the nature with being less colorful making it a blank canvas for the shadow of trees and its surroundings. The building also promote easy access to its surroundings by creating access from the basement to the gradient landscape behind.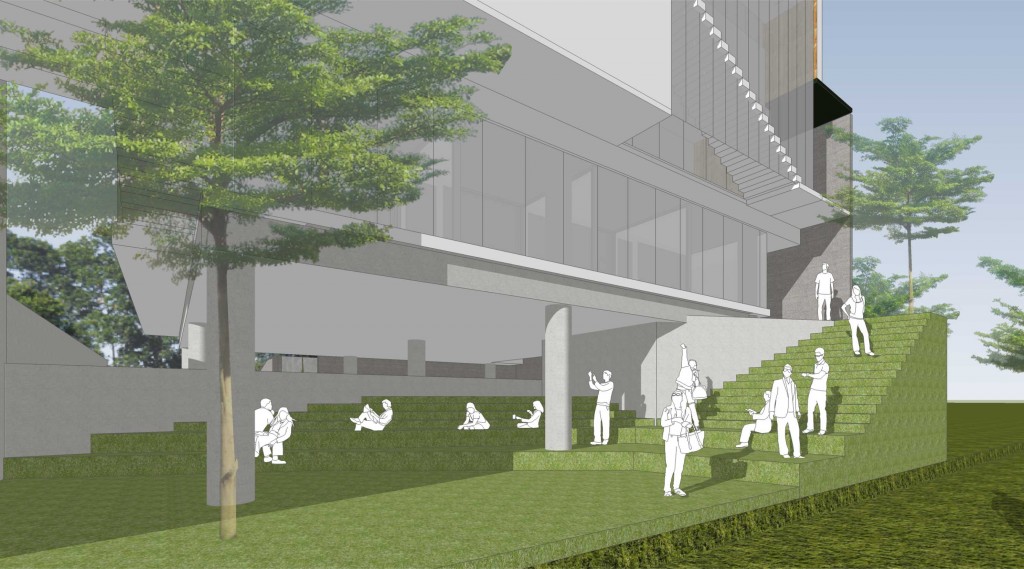 Multipurpose space on the top floor made with double volume and high ceiling to create sense of grandeur. The seats placed facing the stage are also facing the city. To furthermore enrich the experience of space, large glass is placed behind the stage, giving visual access towards city view and the environment as the background of any activity, discussion, party or sermon, creating mode of interaction from the people outside to see the activity inside and vice versa, makes a welcoming exterior and not only limited to that but also unblock the relation between the architecture with its natural context.