House A
Location
Rengganis, Balikpapan
Designers
Stephanus Theo
Russelin Edhyati
Antya Sulistiyo
Winda Andini
Majority of houses in Balikpapan is dominated by pseudo minimalist houses, usually decorated with rhythms of column on the outside, sharp colors and colorful tiles washed on the exterior wall. While this pseudo minimalist houses continuously dominated the face of Balikpapan, House A tries to balance its surroundings by contradicts them all.
This house is designed to mark a new Indonesian modern architecture and confront the roots of pseudo minimalism.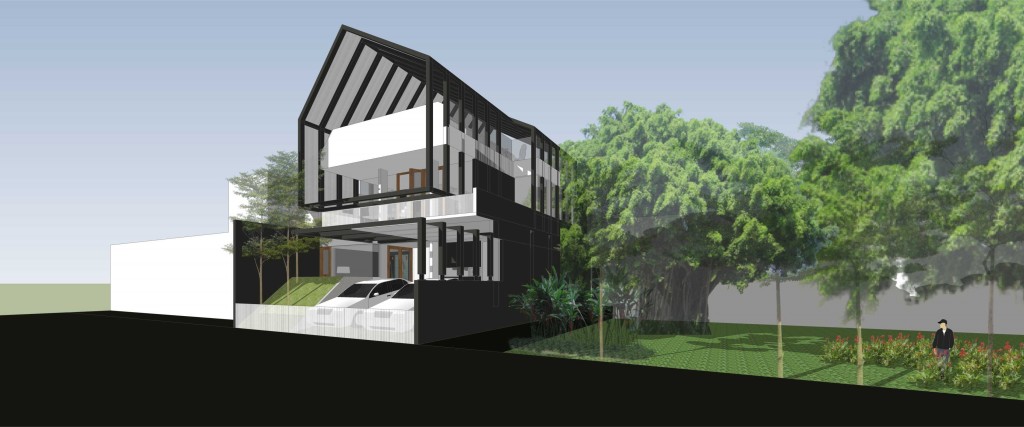 Paint is is no longer exist as mere decoration. Most of the colors emerge naturally from the materials; polished concrete blends naturally, with cracks and various form of colors leaving traces of construction process. Solid wooden material colors every doors and windows with its fiber pattern. Steel structure for the roof colored with black paint outlines design as it shades the open top floor.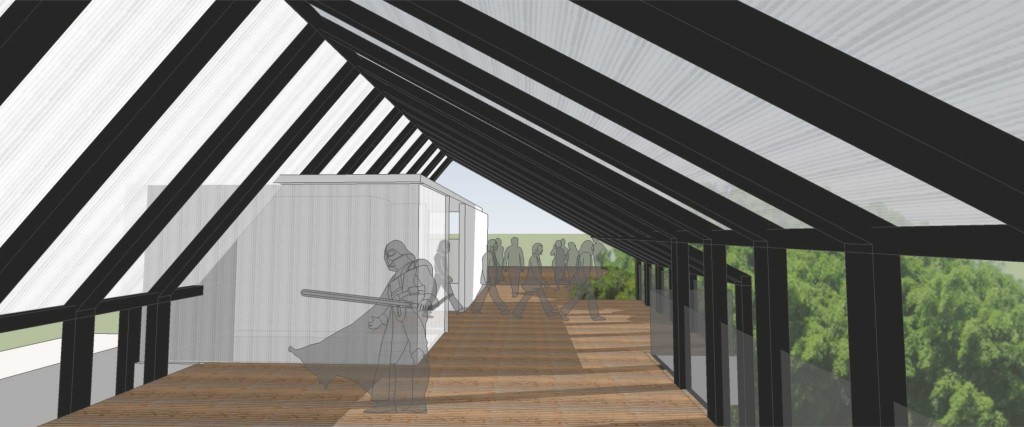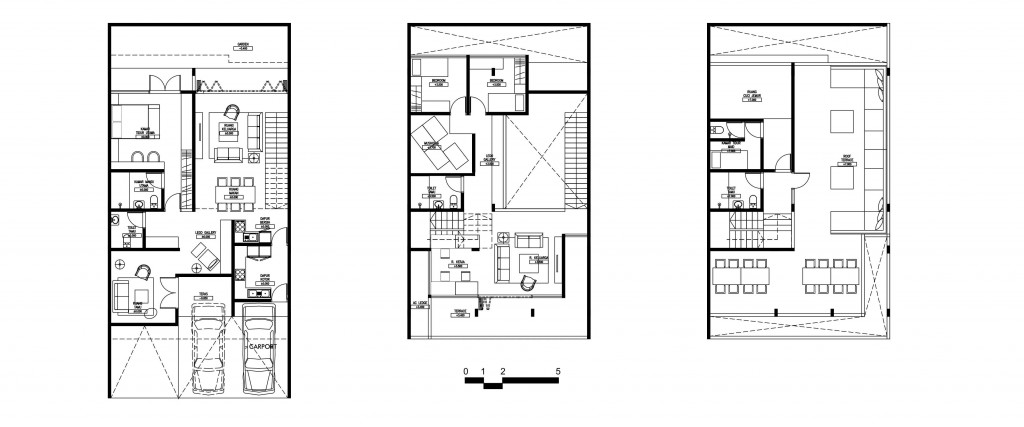 In short, a modern house colored by nature.