1
2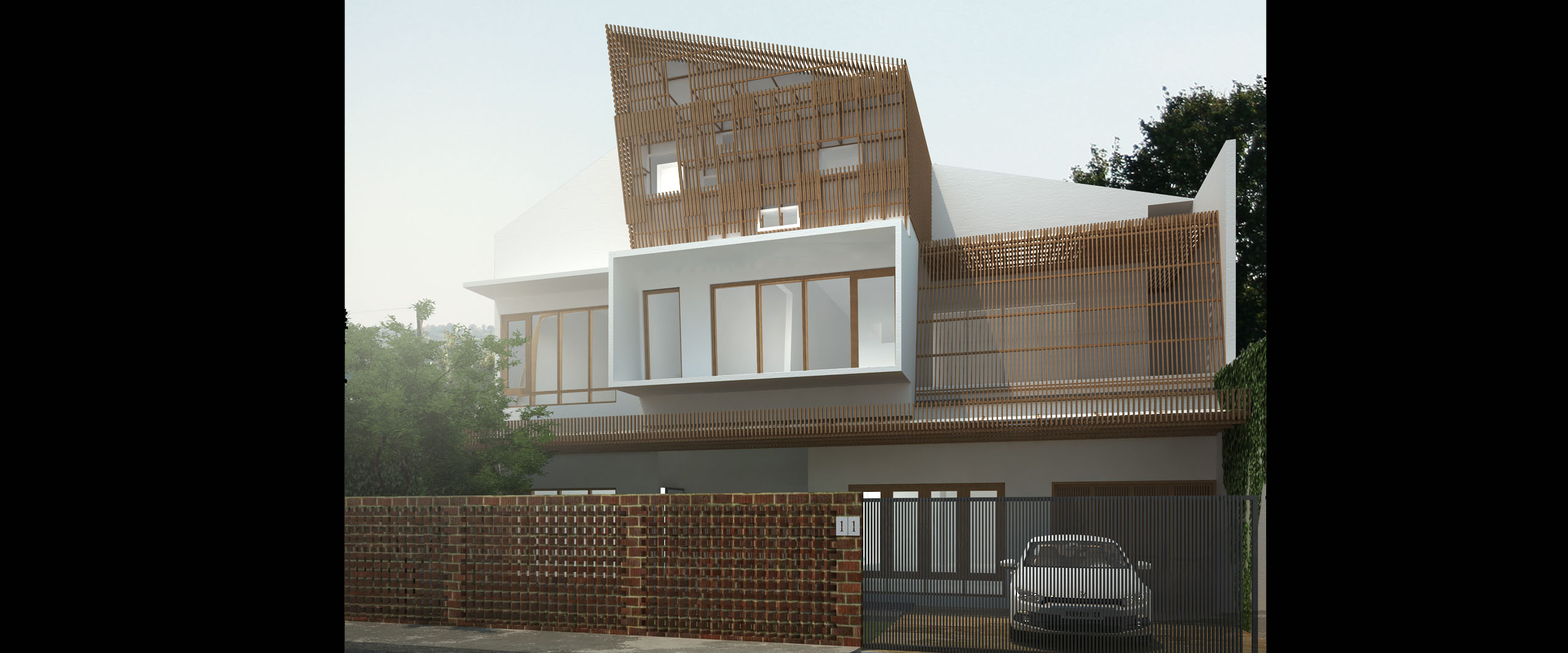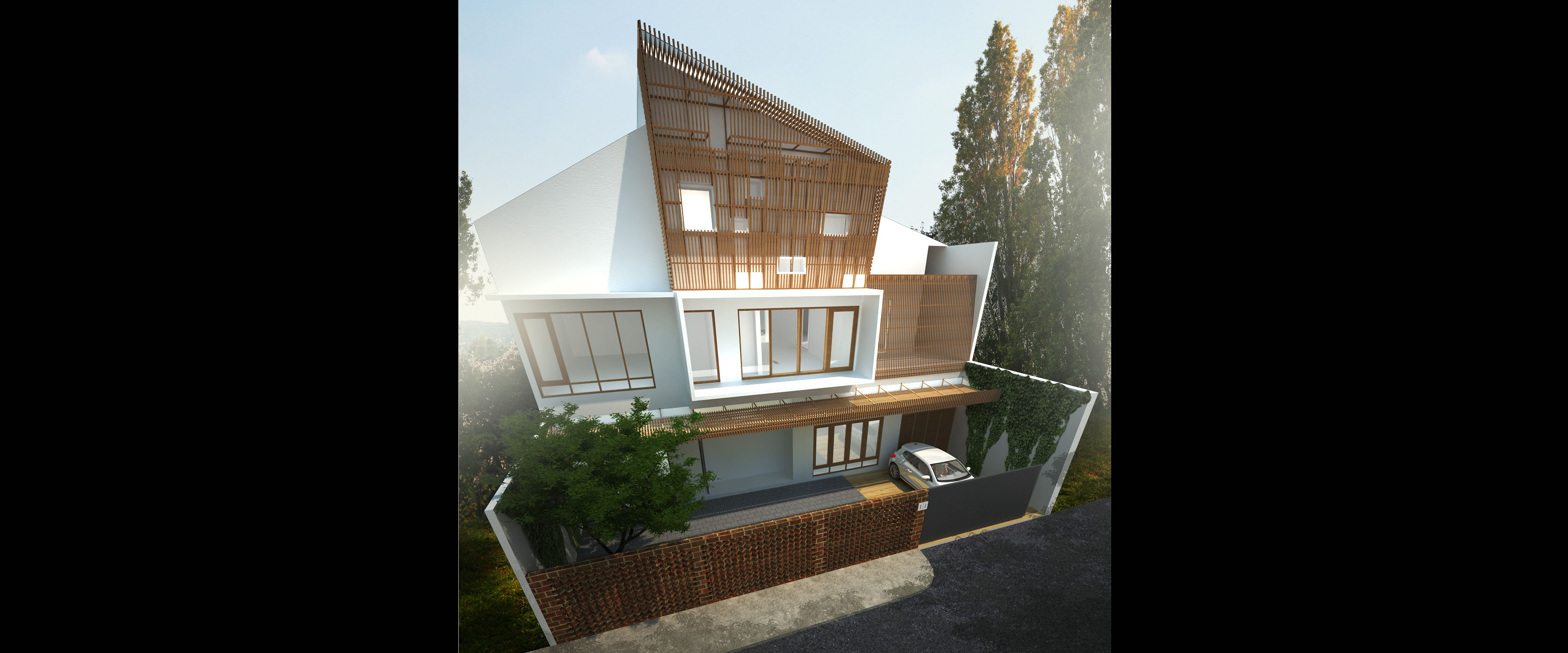 House G
Designers
Eka Ramadhany
Nniek Febriany
Stephanus Theodorus
Russelin Edhyati
The owner of this project came up with half constructed structure. Facade for constructed project means that we need to find the easiest way to perform efficient and most effective construction.
After studying various design options, double facade system was chosen to compliments the existing facade.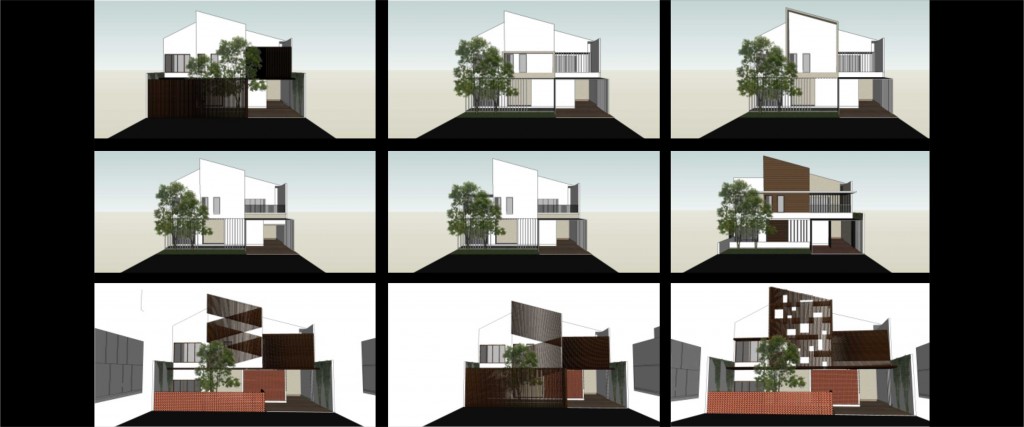 The options for the double facade comes in various rhythms but to conclude it all, the simplest order of vertical wooden facade prove to be the most comprehensive of them all.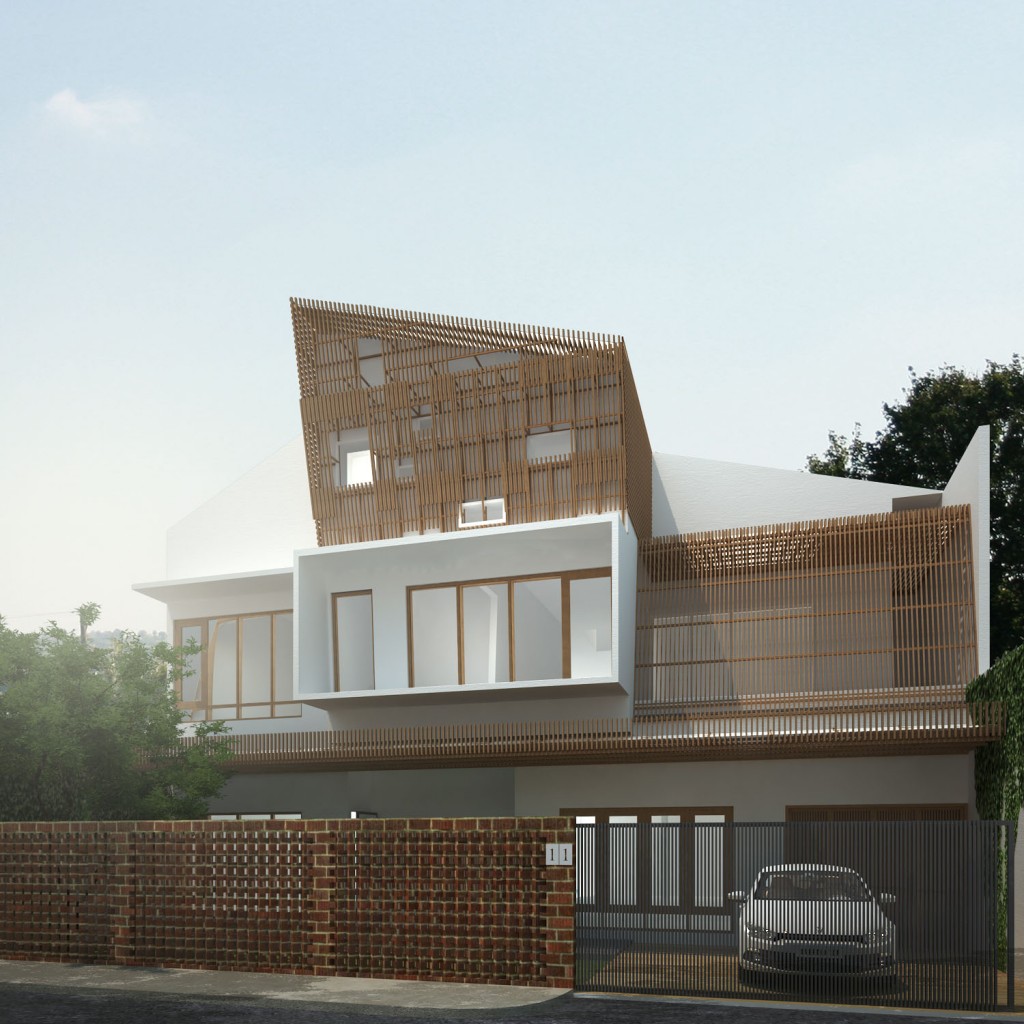 Vertical rhythms balanced the wide mass of the building and compliment the sharp edge of the facade, and to lessen the heavy looks, the design perforates some of the vertical rhythms giving the illusion of lighter image.