Housing Nature
Location
Non Site Specific
Designers
Stephanus Theo
Niniek Febriany
Housing nature is a question towards the concept of living naturally and natural living.
What does it mean to live as a human among nature? Does it mean that human race is apart from nature, or a part of it?
From the design process we learn that the options are to do interventions and not to intervene the nature.
This design that we present you right now is not the right (or wrong) option neither it's a fixed answer.
The design itself is a modular form of house that is formed together to look like a giant hollow structure. This "structure" consists of an underground living area to minimize the intervention visually, a vertical circulation a vertical stair, and a communal corridor, the corridor will provide shelter from homeless people, people that are rejected by society and it will also be usable as an emergency shelter.
Each house development is treated as a whole just like human race being is part of universe. The way it's organized will evade the trees and their natural area the evasion will form a dramatic pattern of light and at the same time maintain the natural habitat.
Instead of paints, shades of trees will color the structure, making the distinct grotesque creature blend with nature as an organism living naturally.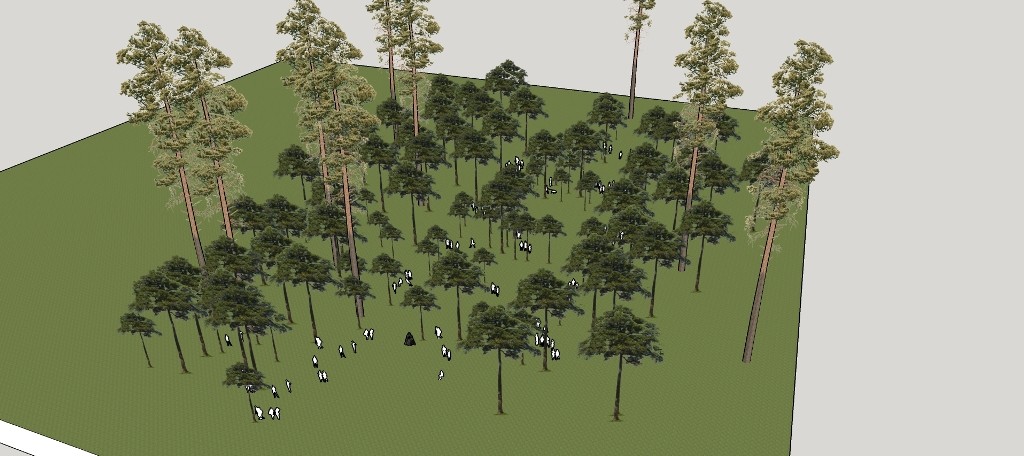 The Site before Intervention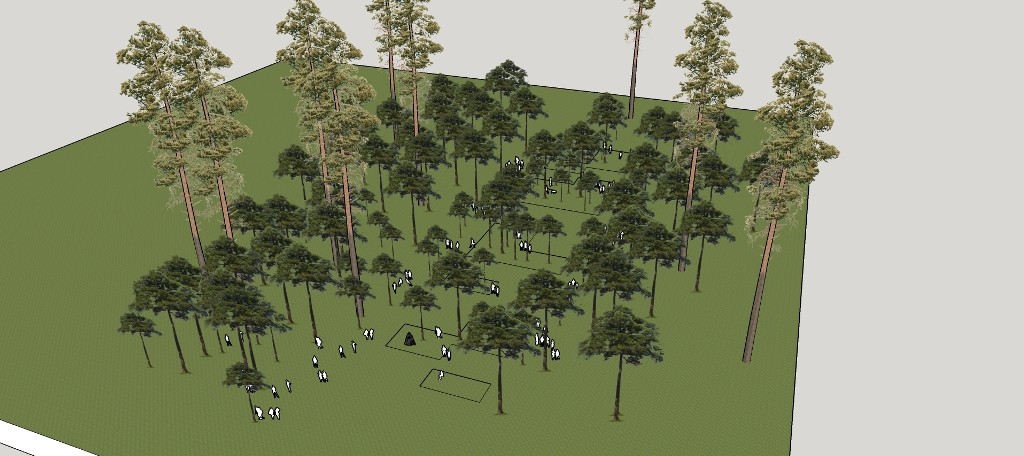 Mapping the site to avoid the ancient trees

Excavating the land, man, will live below.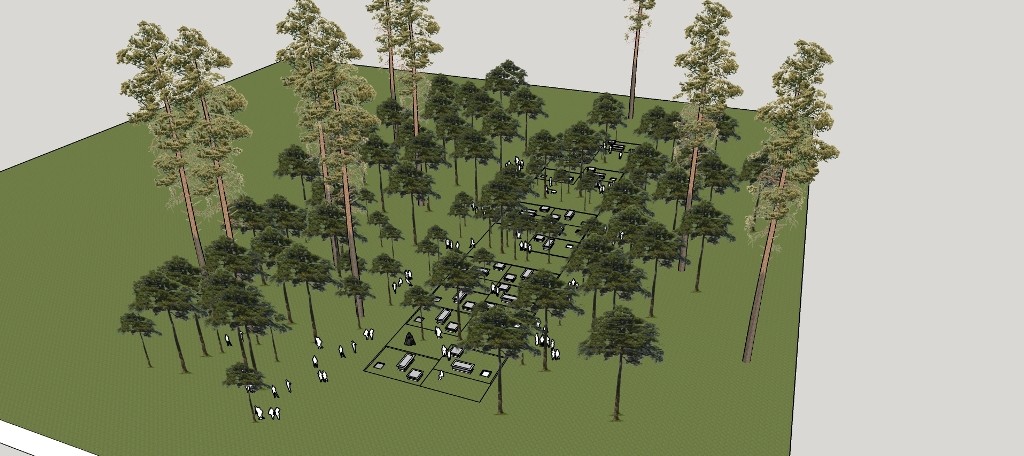 Built Shelter covered with soil and grass.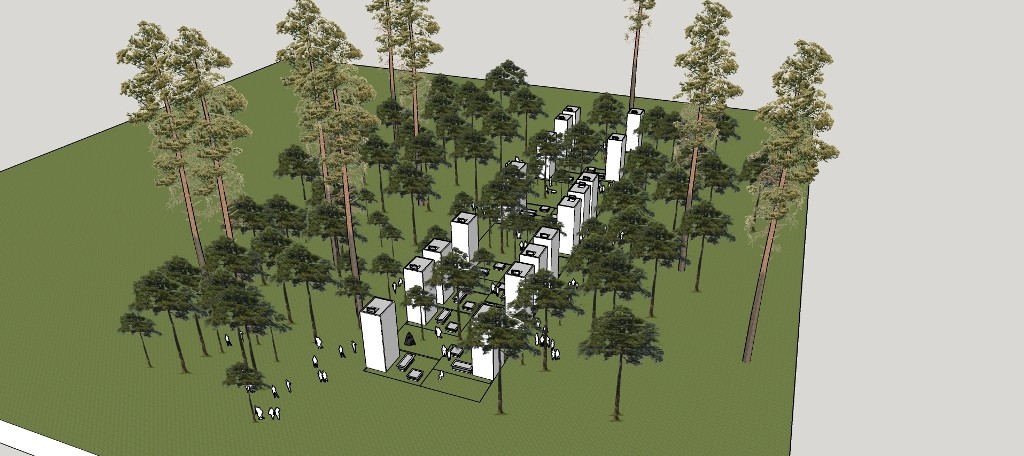 Building the vertical circulation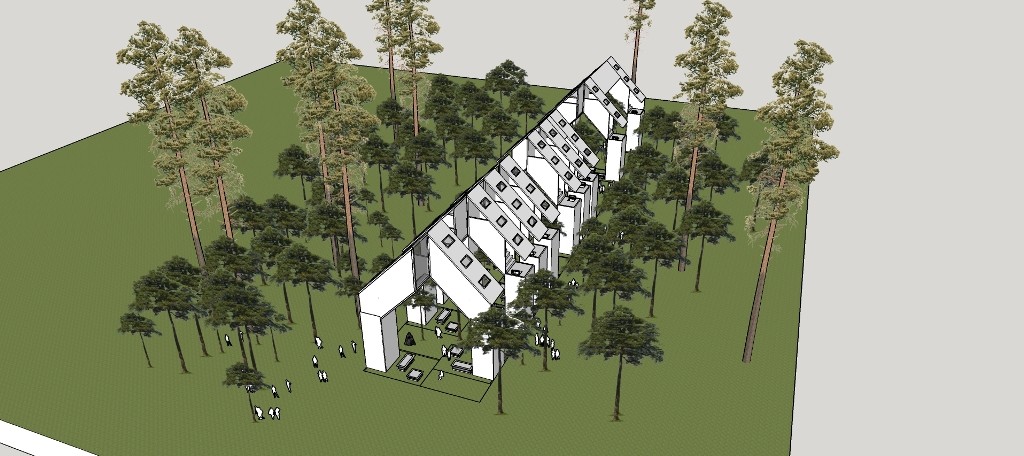 The modular house

Every module connected by community hallway.