LingoAce Suntec City | Curiosity within the Landscape
Architect
Reza Primardiantono
Stephanus Theodorus Suhendra
Niniek Febriany
Location
Suntec City, Singapore
Status
Proposal in Collaboration with MU Interior Singapore
Curiosity is one of the most important emotions when it comes to explorations and investigations. Being curious is the seed needed to love the learning process. The natural landscape with its organic form holds a mystery of its own, the forest, the branches of trees, the stones, and its heterogeneous colors, trigger curiosity.
The Interior Design of LingoAce in Suntec City Singapore, derived from this notion of a curious landscape, where children would play, and experience learning through the modern-made landscape.
This curious landscape idea is also aimed to bring familiarity of nature into the space so that LingoAce brand will be easier to introduce and promote its excellent services.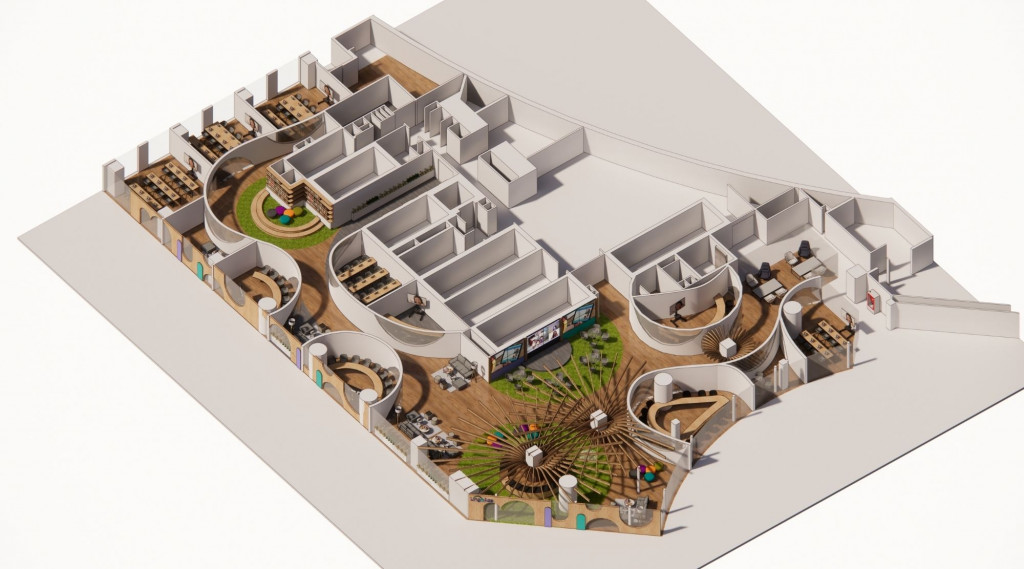 Organic Forms and Layout
Reflecting on the natural landscape, LingoAce interior design incorporates organic layout and form of furniture. Organic forms, therefore, triggers various forms of "play" within learning activities.
Various Seatings = Various Modes of Learning
Various settings for learning are provided; formal and informal seating in a class is offered to push the limit of learning interaction between students and the facilitator. The various seatings also allow the students to fully experience LingoAce in real various settings at home or wherever the student wishes to learn.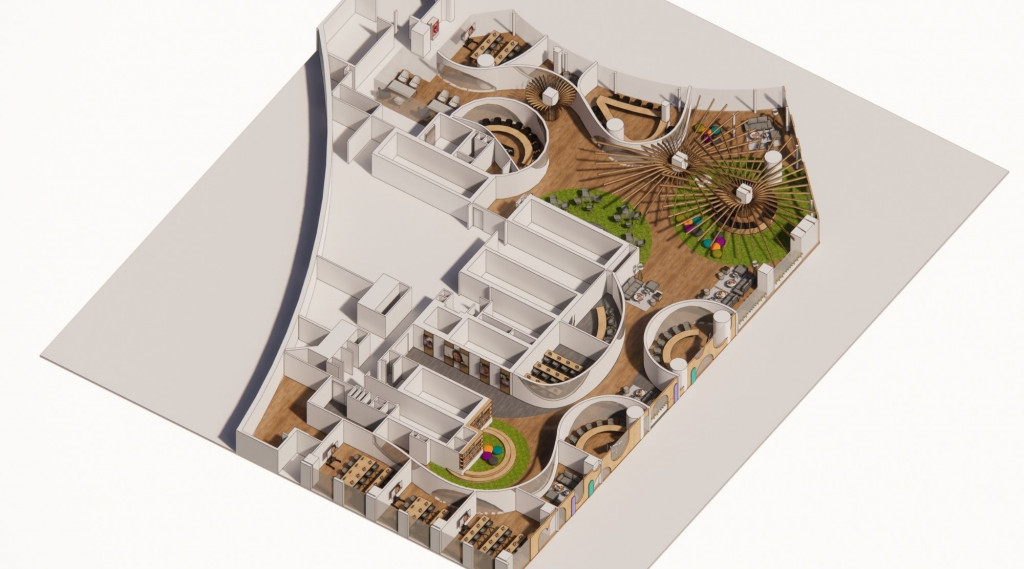 Splashes of Brand Colours
Brand colours to enhance the presence of LingoAce are proposed to be applied to various accent pieces such as furniture, and other interior elements or materials such as walls, floors, and ceilings.
Bring-in the Nature
To further enhance the notion of curious landscapes, Various potted plants placed in the corners, throughout the space. These plants will also improve the general familiarity of the space to the user.
Landscape space planning
We plan the space planning of the lease area with organic and fluid ideas of a natural landscape in mind.
The usual monotonous straight corridors and shared space are arranged organically with curvy lines and dynamic space quality. Each of the classrooms is designed uniquely to allow a sense of adventure deeper into space.