Loka Padang | Youthful & Modern Padang Restaurant
Location
Sudirman Park, Jakarta
Branding and Graphic Designer
Interior Designers
Gilang Rizki Fauzi Putra
Niniek Febriany
Eka Ramadhany
Gana Ganesha
Stephanus Theodorus Suhendra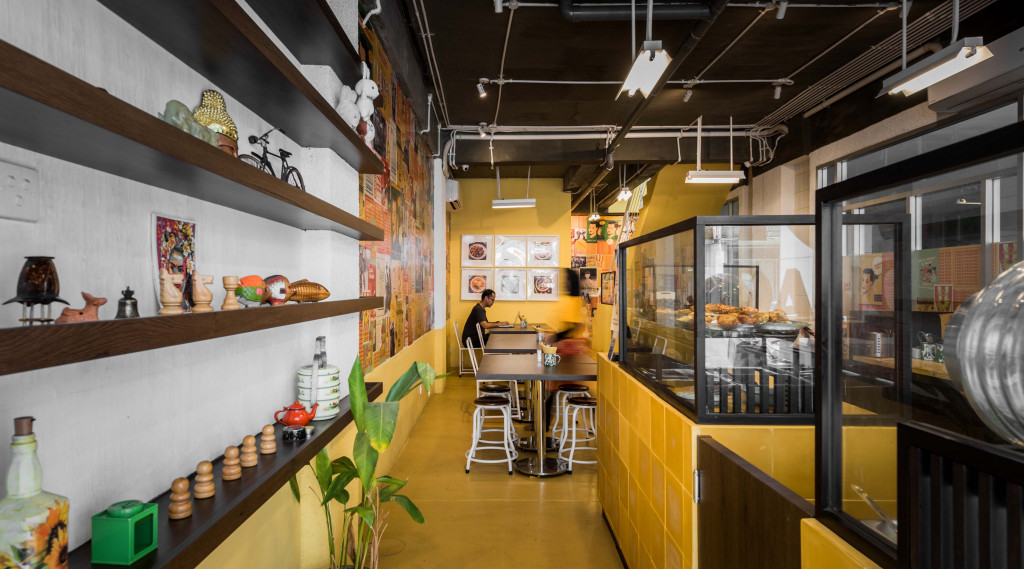 Loka Padang Jakarta is located in the Sudirman Park Commercial Avenue, a commercial area that surrounds the Sudirman Park Apartment Towers. Occupying the ground floor of a 3-storey shophouse, Loka Padang is a restaurant that serves vegan foods with special Minangkabau spices.
Good and accessible location, competitive price, unique food, distinctive branding and design, and noteworthy cooking class activities, generate great potential business within this building.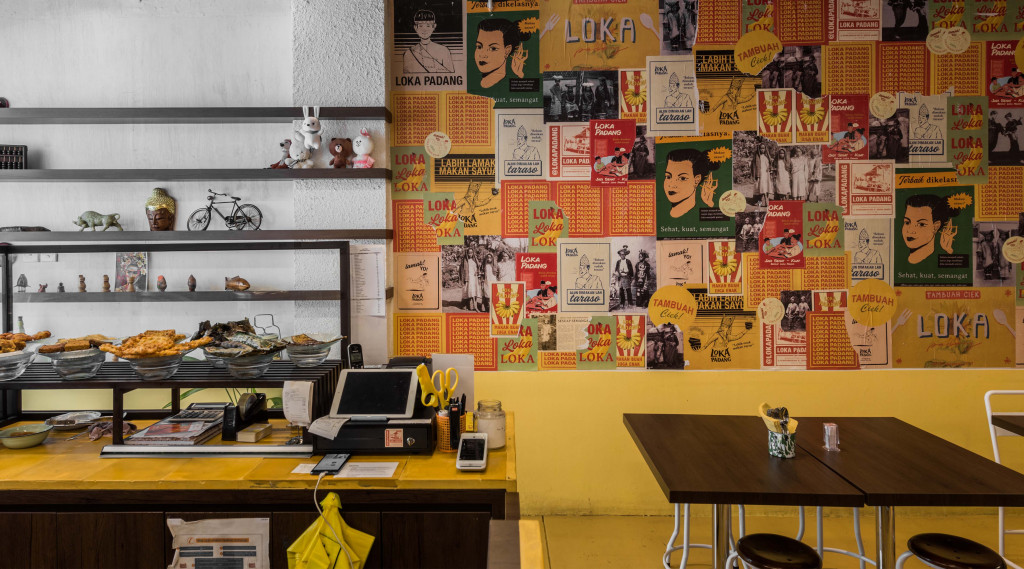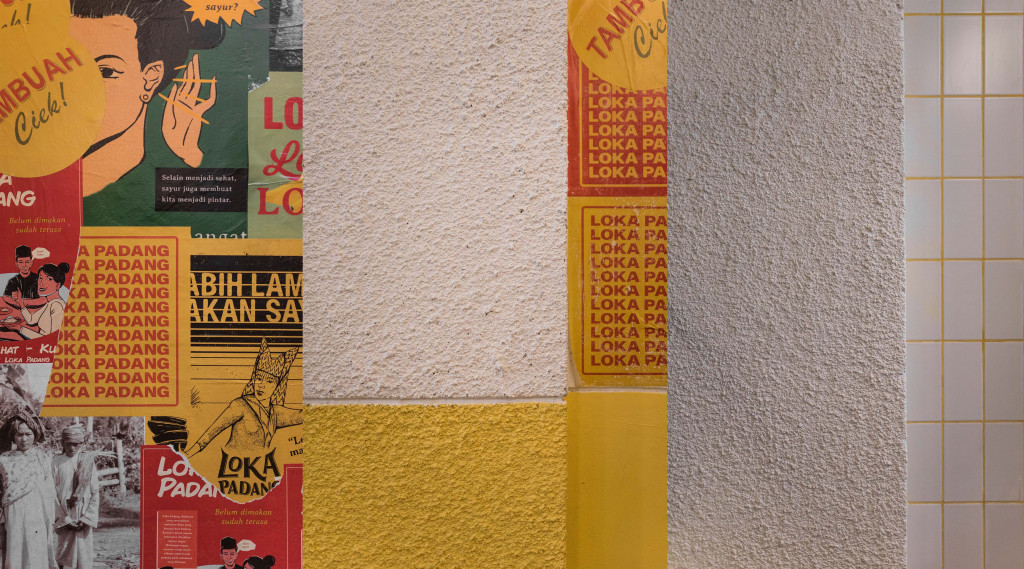 The design of the Loka Padang Jakarta interior takes a vintage "warung" theme. The use of classic tiles and wood elements reinforce the branding of the restaurant. In collaboration with Karyarupa as a branding consultant, Videshiiya Studio designed the interior that was suitable for the market segment of Loka Padang: The Jakartans who are craving for new culinary experiences, and are very active in using social media.
The design consist of three floors, with each floor served different function.
The first floor is the main area of the restaurant where people can come and enjoy their favorite vegan-nasi padang menu. Videshiiya define the first floor into a couple of area: The stall area where various menu placed within a metal container, juxtaposed and displayed. The dining area, beverage bar, then the service area in the back.
On the second floor, the kitchen take half of the whole floor followed by management office. The top floor will function as cooking class and meeting area.
The design allows the layout of the third floor to be adjustable and be flexible, depends on number of people who takes the class within a certain period and the cooking method.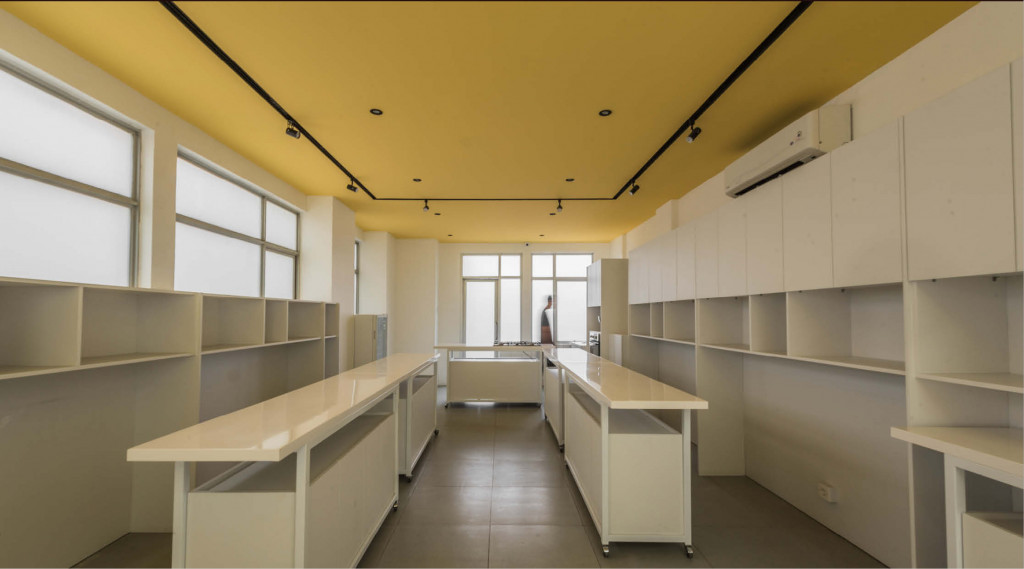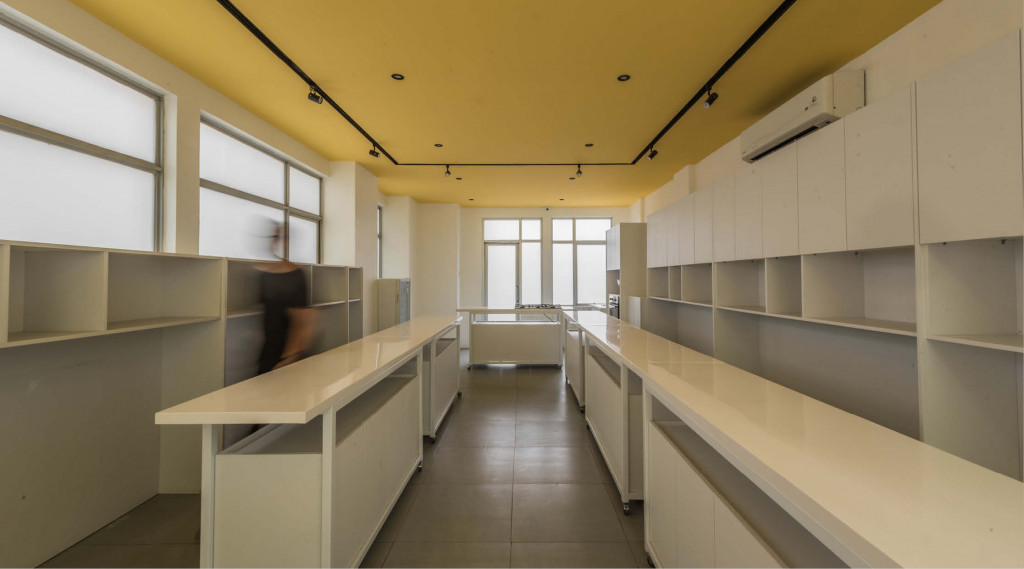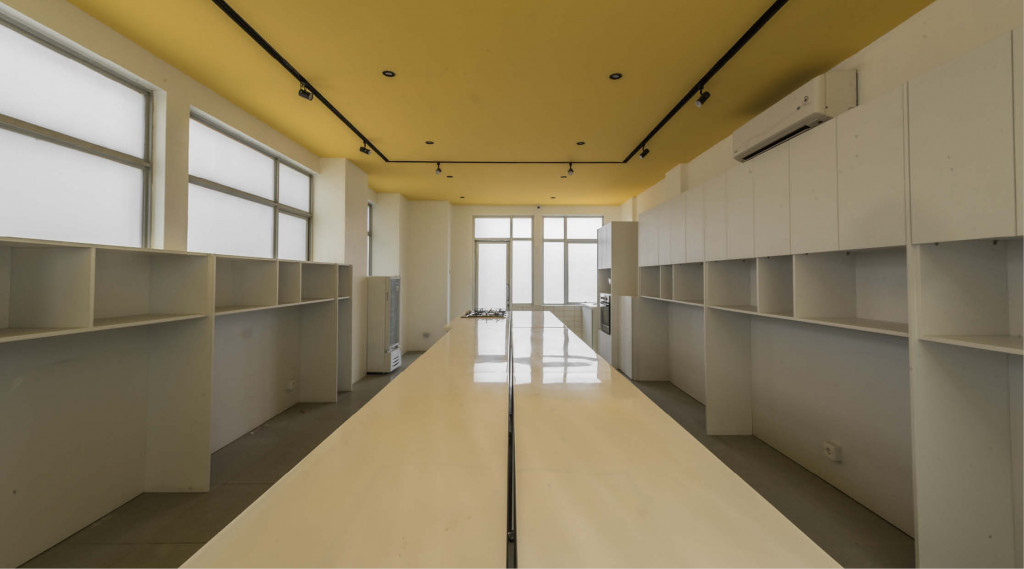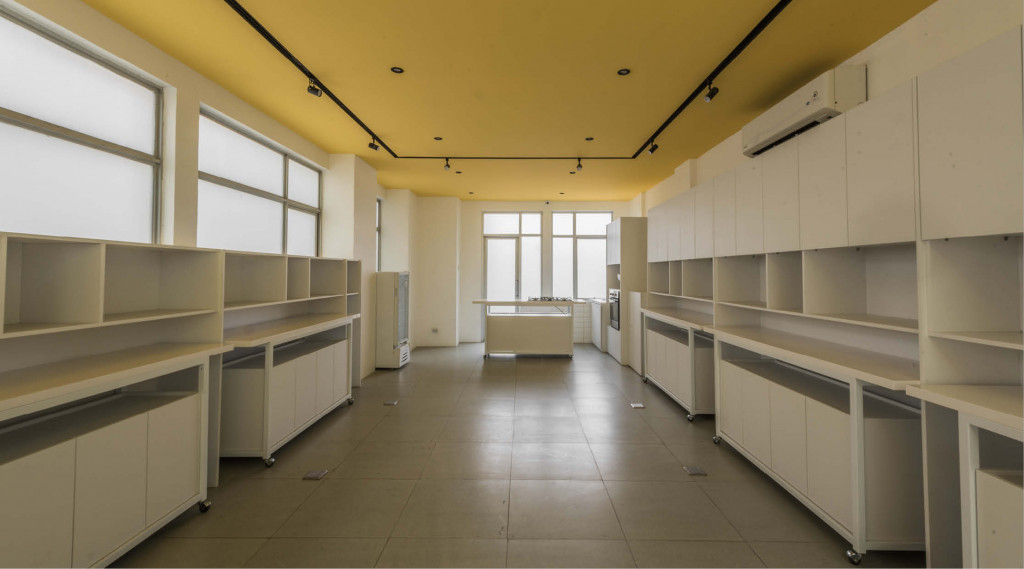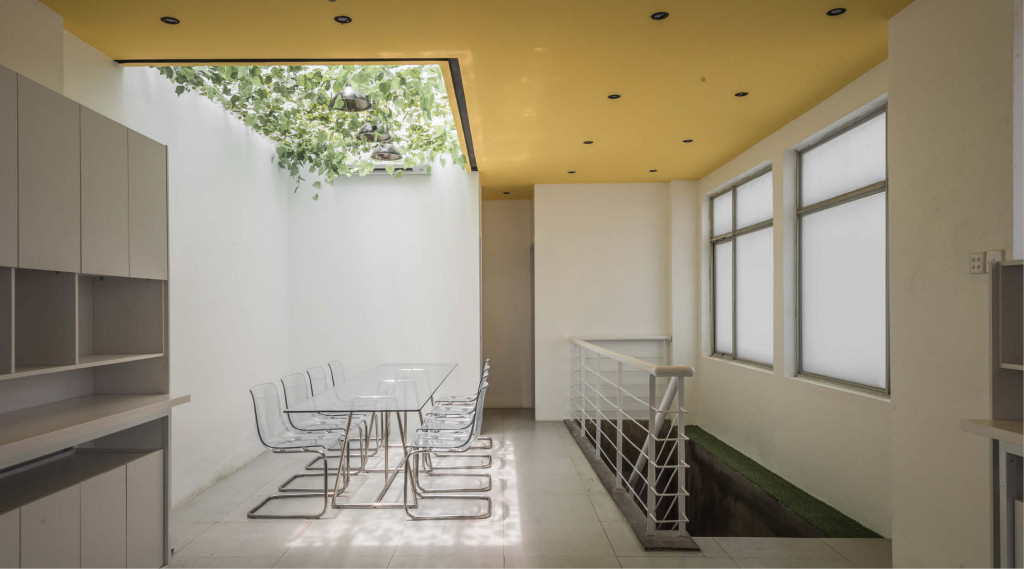 Shown above; how the floor can be cleared up by placing each tables under the cabinet, set for solo cooking for each participant, or put together for group cooking.
All photos are courtesy of Jonathan Raditya.