Melebur : Museum Munir
Architect
Niniek Febriany
Stephanus Theodorus
Eka Ramadhany
Russelin Edhyati
Gilang Risky
Dhia Khairunnisa
Jun Damar
Since the early 21st century, Human Rights have been widely acknowledged and recognized by many world's nations, even adopted as one of the main paradigms in the United Nations. Indonesia has expressed its position in Human Rights through Article 28 of the Undang-Undang Dasar 1945, in which everyone is liberally allowed in expressing and developing themselves, and greatly endorsed to fight for their rights to life.
Munir Said Thalib (1965-2004) is highly recognized as the prominent Human Rights Campaigner. His never-ending supports on defending justice to countless victims is embodied in the creation of the Museum of Human Rights, Museum Munir.
The Museum of Human Rights should be more than a mere information space. The museum communicates based on the Human Rights defender's, or more specifically, Munir's point of view; describes the up and down's life of the campaigners, perspectives on specific Human Right's case, and an invitation to contribute on joint resolutions in dealing with various Human Rights problems in Indonesia through discussion and consultation.
The principles of Human Rights such as universality, inalienability, equality, participation, and inclusiveness will be manifested through the creation of an accessible and biophilic architecture; which able to merge the building with the environment and its spatial configuration triggers discussion and participation.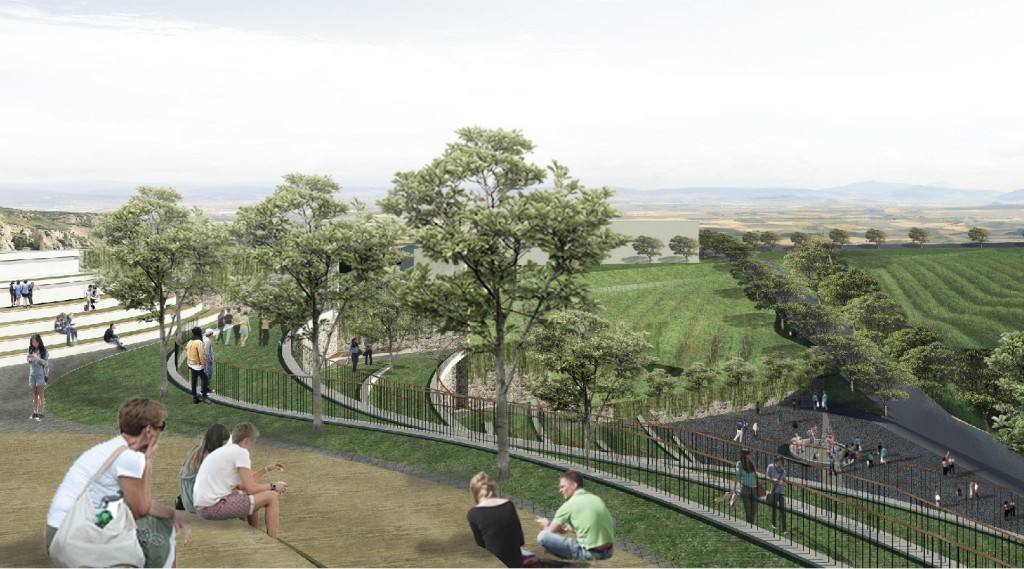 Museum Munir
Through the embodiment of Human Right's principles and spirit of Munir, the museum is merged or blurred its boundaries with the surroundings. Munir's behavior translated into various space which encourages public activities and participation, such as dialogue, discourse, events, and referendum.
Architecture has always be seen as a powerful creature who overtaking nature, but on the Museum Munir, architecture is trying to be equal and similar to its surroundings. It eliminates monumentality and distinctiveness through the form, color, shadow play, exposed material, and architectural program.
Each gallery tells the journey and development of Human Rights in Indonesia along with the struggle of Human Rights Campaigners. Various intimidations experienced by activists were translated through a long, dark, and narrow labyrinth, with a beam of light at the end of the road that guided the flow of the journey.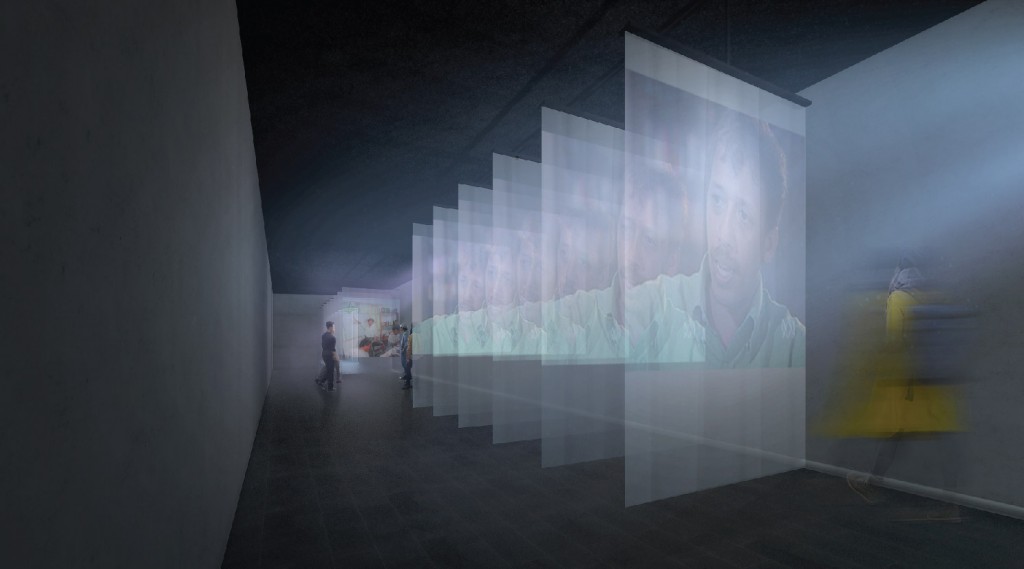 The user circulations, exterior, and interior are the expression of the chaotic and stagnant condition of Indonesia's Human Right.