Mini Library Station Rumah Sakit Dr. R. Hardjanto
Location
Rumah Sakit Dr. R. Hardjanto, Balikpapan, Kalimantan Timur
Designers
Stephanus Theo
Eka Ramadhany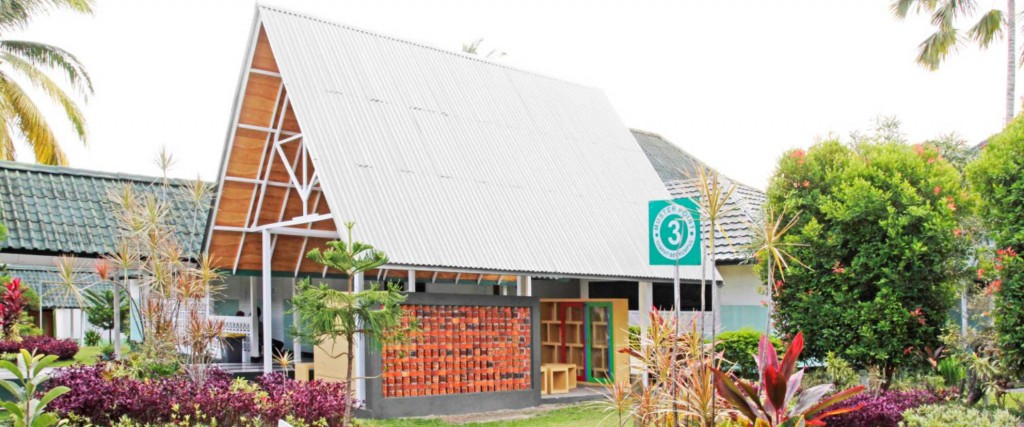 Mini Library Station is a small waiting area donated by PERTAMINA. The high pitch roof symbolized tropical architecture is also made to accommodate air circulation in high humidity climate such as Balikpapan.
The floor is exposed concrete combined with trainglic pattern made of T profile aluminum.
To minimize the use of space, 3 books cabinet are made as boundaries, defining the station's area. Furthermore, the design consists of hollow boxes as chairs, which can also be used as elements of play.