North Bali International Airport
Location
Kubutambahan, Bali, Indonesia
In 2012, Indonesia government confirmed the intention of developing a new international airport on the northern part of Bali. Building an airport is believed to be a stepping-stone in improving the infrastructure and economic sectors of the area. On the other hand, building an airport on the untouched land, such as northern Bali, possibly will transform its natural, social, and cultural values.
With the stunning unspoiled landscape and indigenous culture of Bali, the North Bali Airport is facing a great challenge on how to make a reasonable compromise that is minimise the negative and maximise positive of economic, environmental, social, and cultural impacts. Through an ecologically, socially, and culturally careful design, the impact on the land and the people can largely soften.
In order to achieve the objective of this airport, the explorations of vernacular architecture and local material are also necessary. Through the preliminary research, several strategies are used to attain cultural and environmental sensitivity: (i) proposing a new location, in order to preserve the agricultural site and prominent temples; (ii) reintroducing of Tri Hita Kirana principles of Balinese planning; (iii) reintroducing bamboo to reinforce the environmental, social, and cultural aims.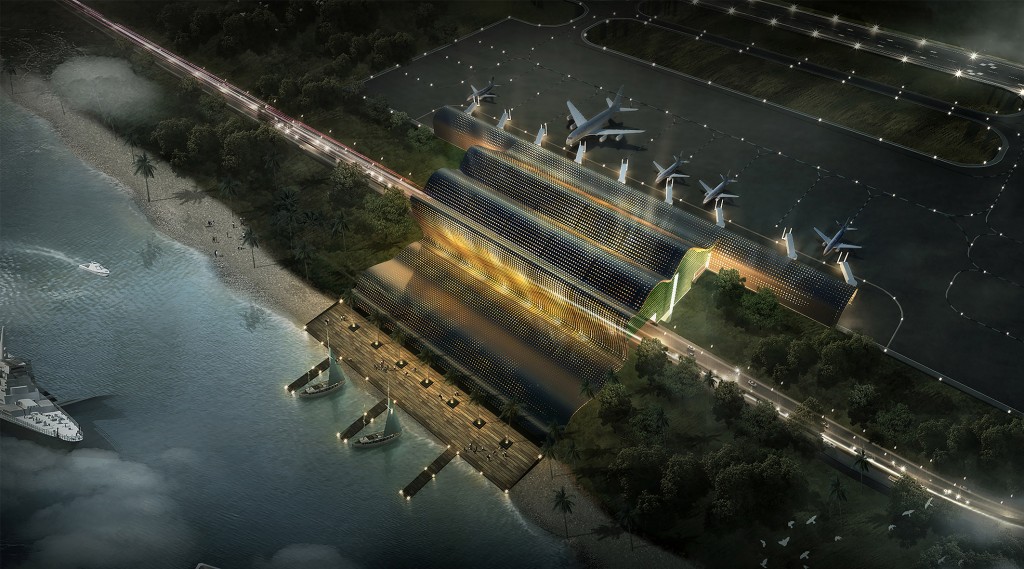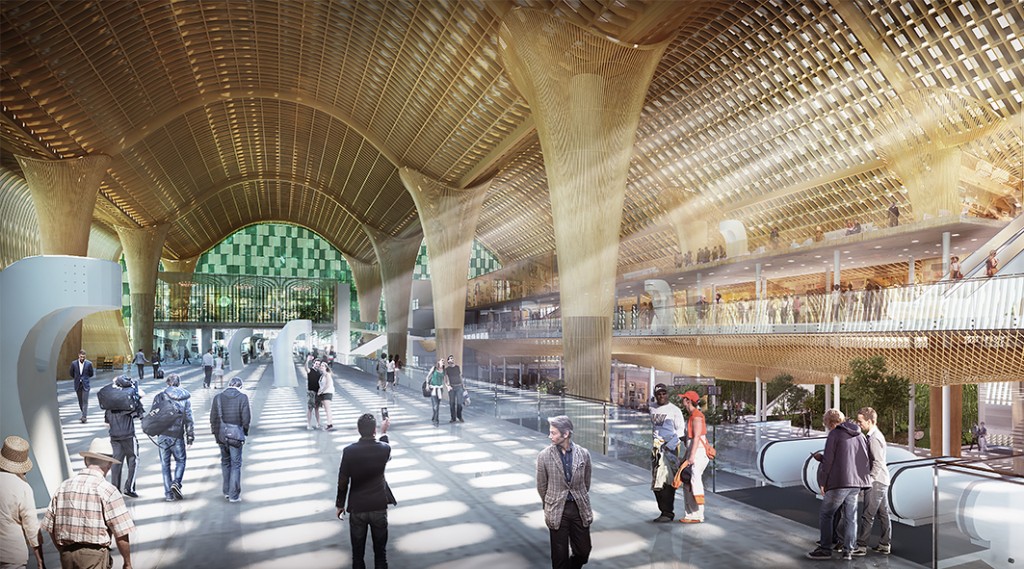 The Tri Hita Kirana, the cosmological philosophy of spatial planning, is applied holistically into this project. The relationship between human and the God is reestablished through the sanga mandala arrangement for both master plan and terminal building configuration. The relationship between human and nature is achieved through garden pockets, sustainable design features, strategies in responding the contoured site, and the application of bamboo.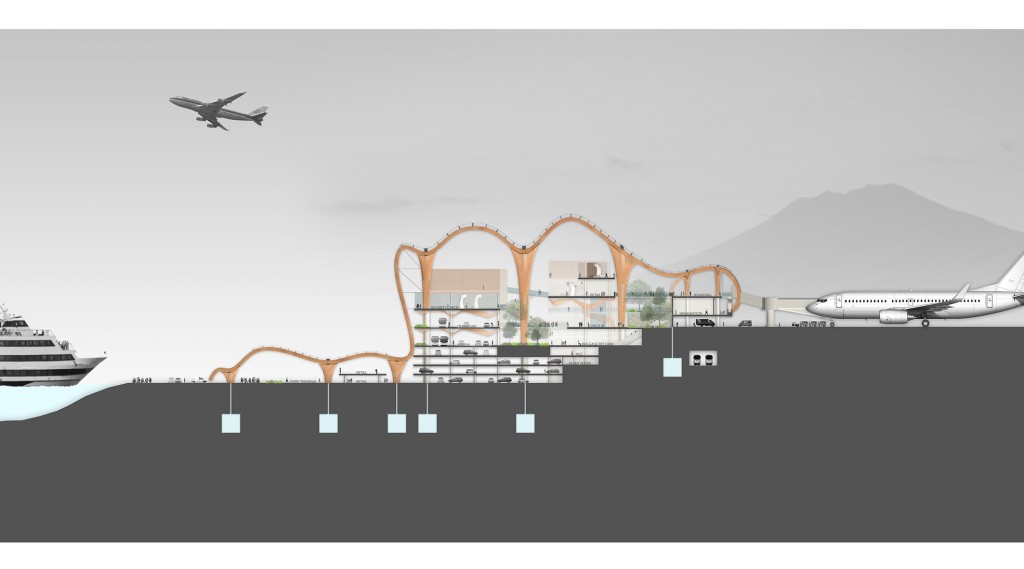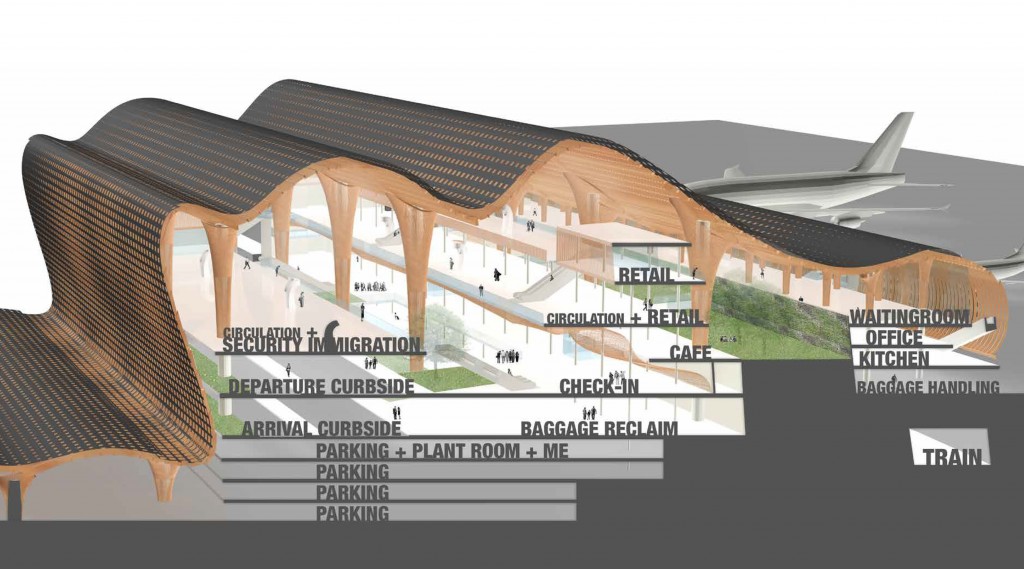 Bamboo has prominent advantages that mostly ignored due to its image as a poor man's timber. This project aims to shift the perception by creating the extraordinary form, and apply it into a modern and important building, such as airport. People will get inspired and eventually the perception will be changed.
The application of bamboo will also influence the third part of Tri Hita Kirana, human-to-human relationship. By using bamboo, the project creates an opportunity for locals to participate in building their own airport. The project will generate thousands of job opportunities, as well as, strengthen their social interaction, and create the sense of belonging towards their airport.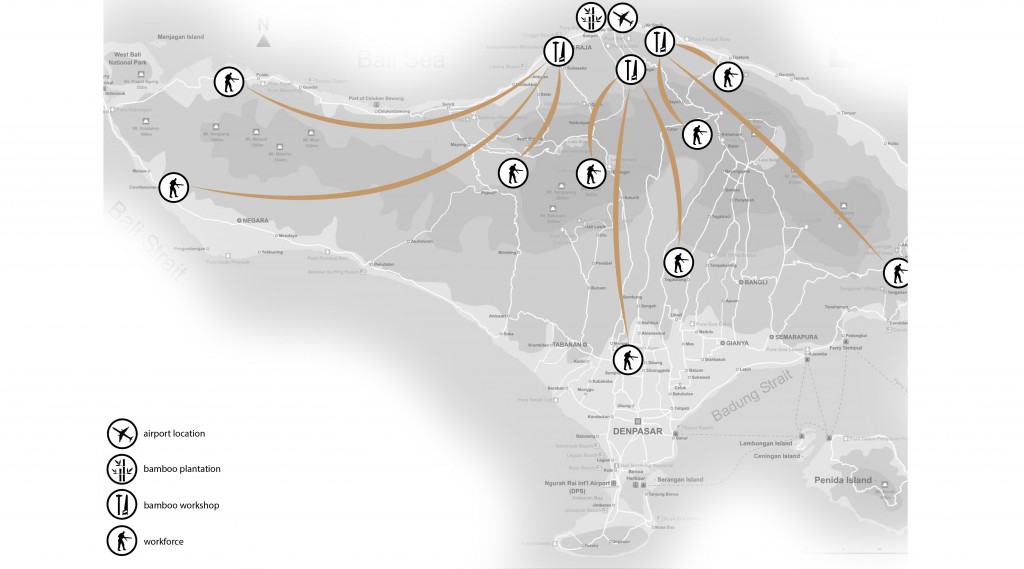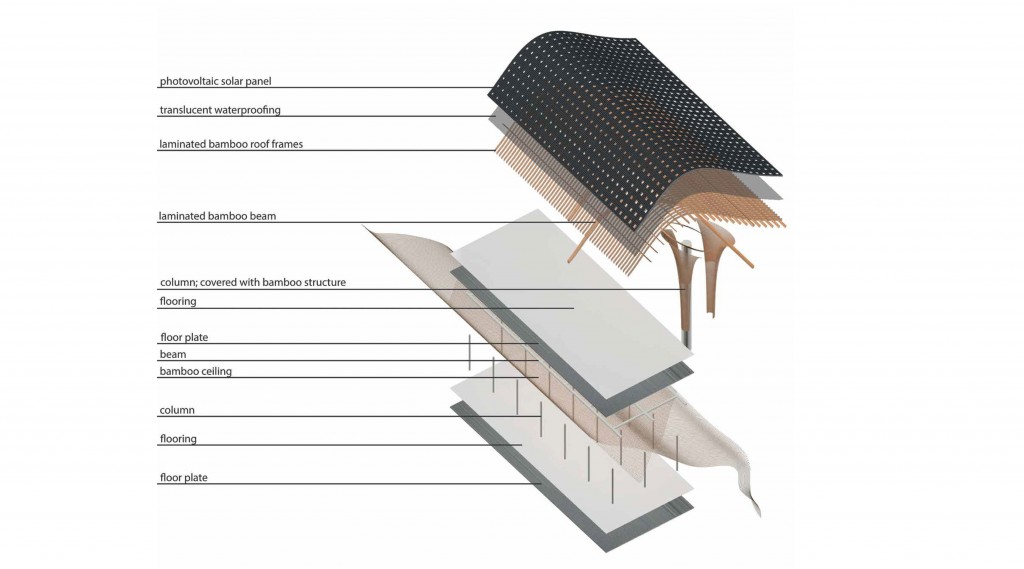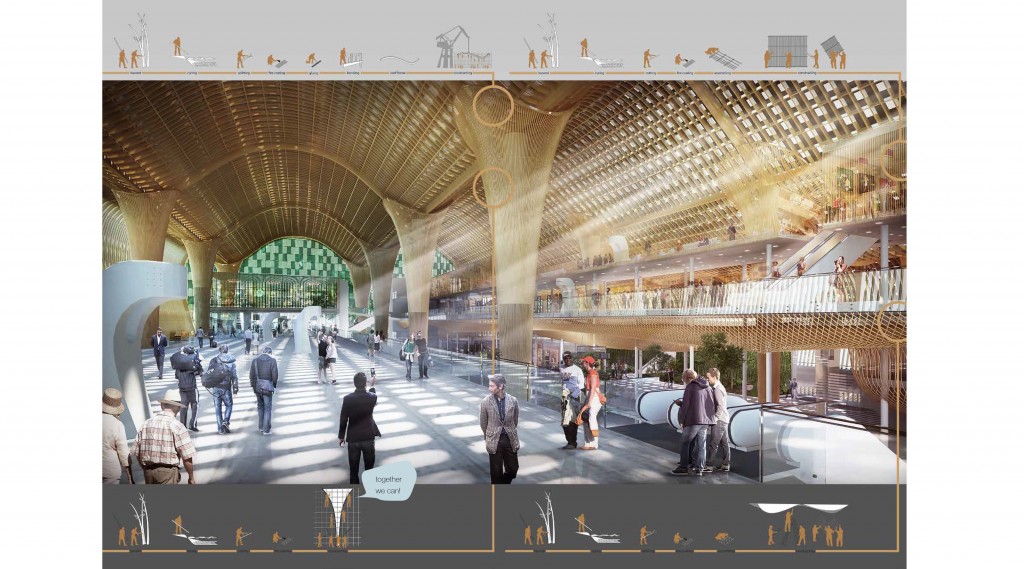 In addition, the application of bamboo will soften the modern and strong looks of contemporary materials while crafting a distinct genius loci – a great advantage compares to other placeless airports over the world. As a result, the North Bali International Airport will become a true gateway to the island.