Primecare Clinic Jakarta | Courteous Clinic in Southern Jakarta
Designers
Heppy Eka Ramadhany
Niniek Febriany
Stephanus Theodorus Suhendra
Gilang Rizki Fauzi Putra
Dhia Khaerunnisa
Primecare Clinic Jakarta is a Primary Clinic developed in Indonesia, combining the practicality of Canada's healthcare system with the humility of Indonesia's hospitality. Located at Jalan Panglima Polim Raya 9, a strategic location in the elite South Jakarta area, this clinic, without question, has targeted a certain market by itself.
Other than Primecare Clinic, the building also house of PharmaPlus; a pharmacy that serves not only the clinic, the patients, but also people outside the facility.
This project gives a challenge for the architect in renovating the already-established building that altogether has a different function before.
The facade of the building designed with minimal ornamentation to differ the look with the surrounding buildings. Interior wise, with a modern twist, giving the building a sense of warm hospitality to welcome patients with professional service.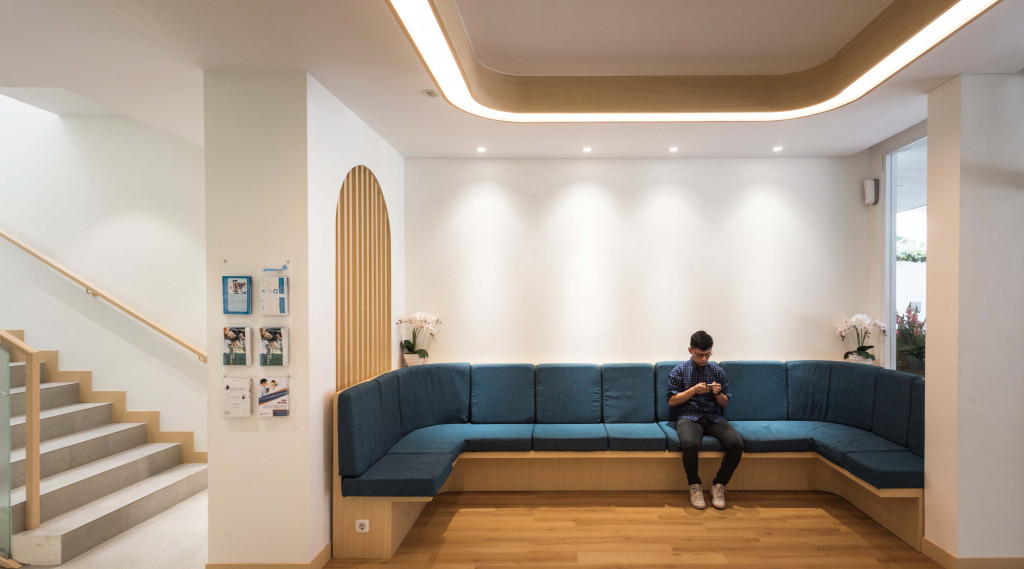 In order to attract the different segmentation, building's facade designed with simplicity and minimal ornamentation to be unbiased and neutral towards any segment. Interior-wise, the curved and wooden accents are giving the building a sense of warm hospitality in welcoming patients with professional service.
The use of timber adds a sense of warmth, comfort and lightness, while light color scheme showcases materials at their best and enhances visitors' comfort.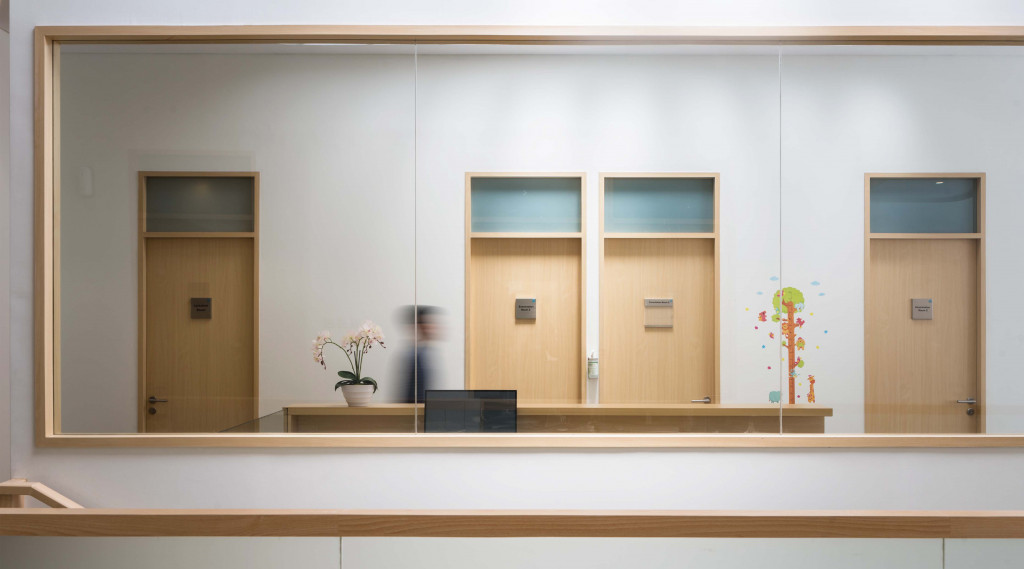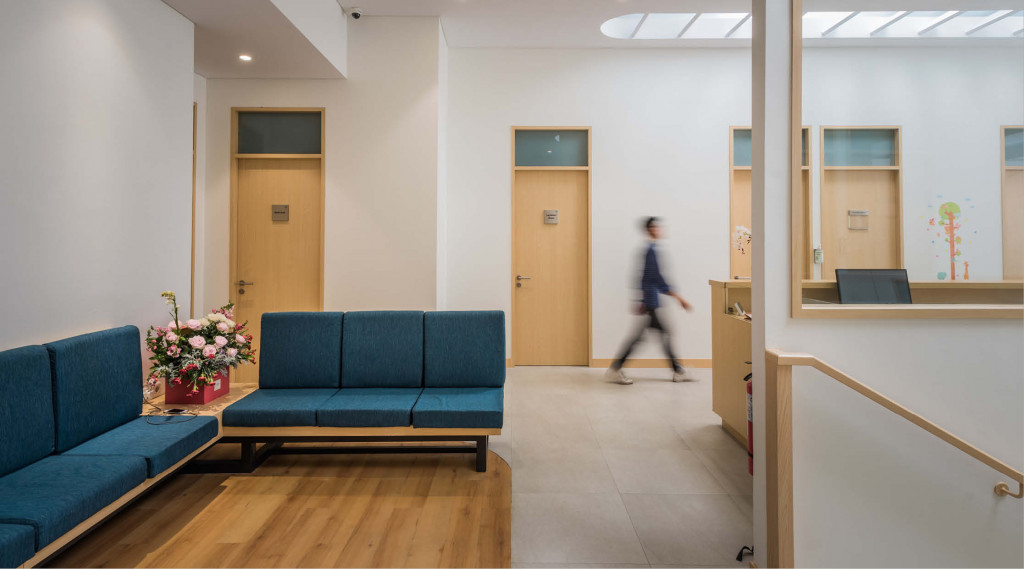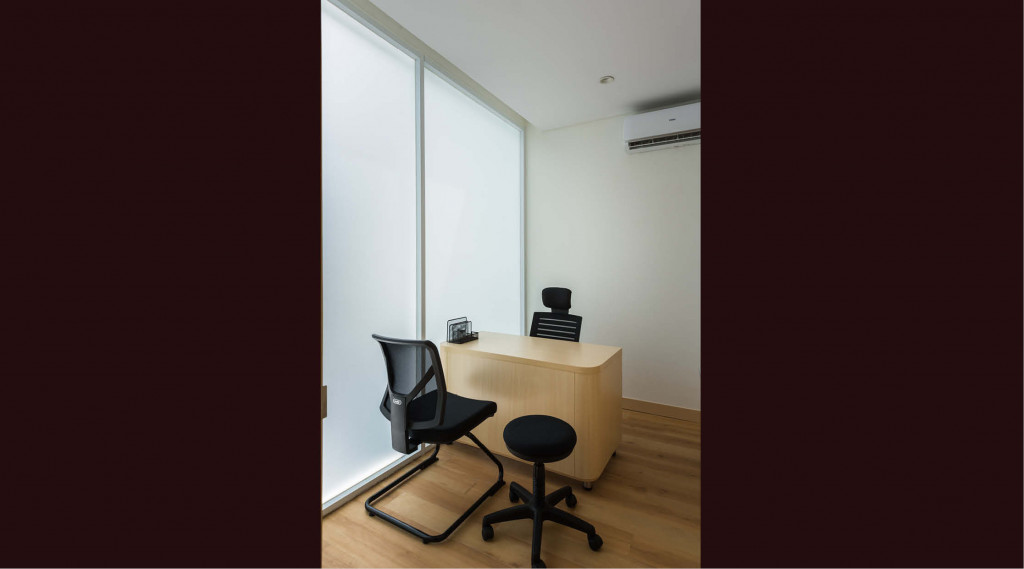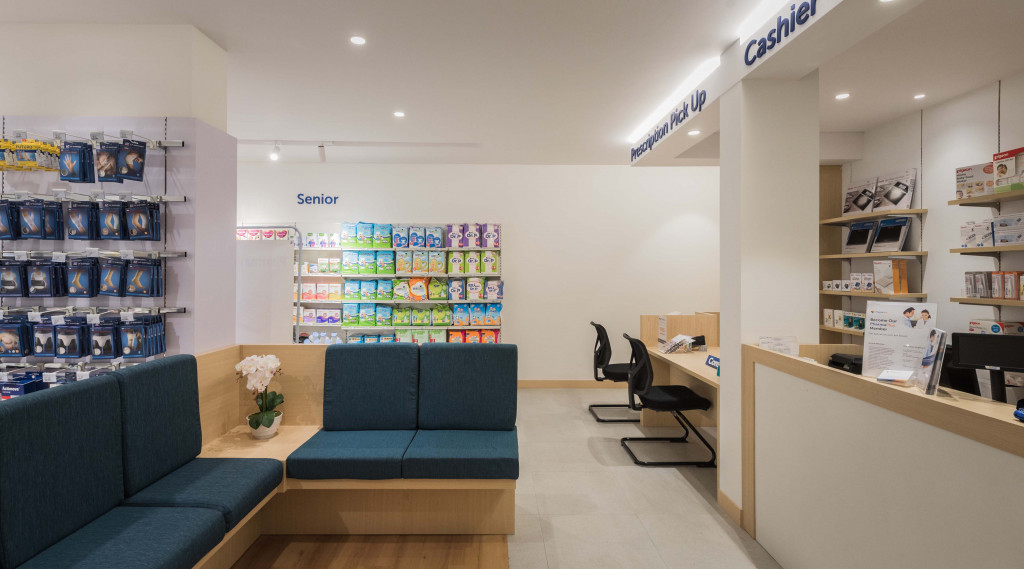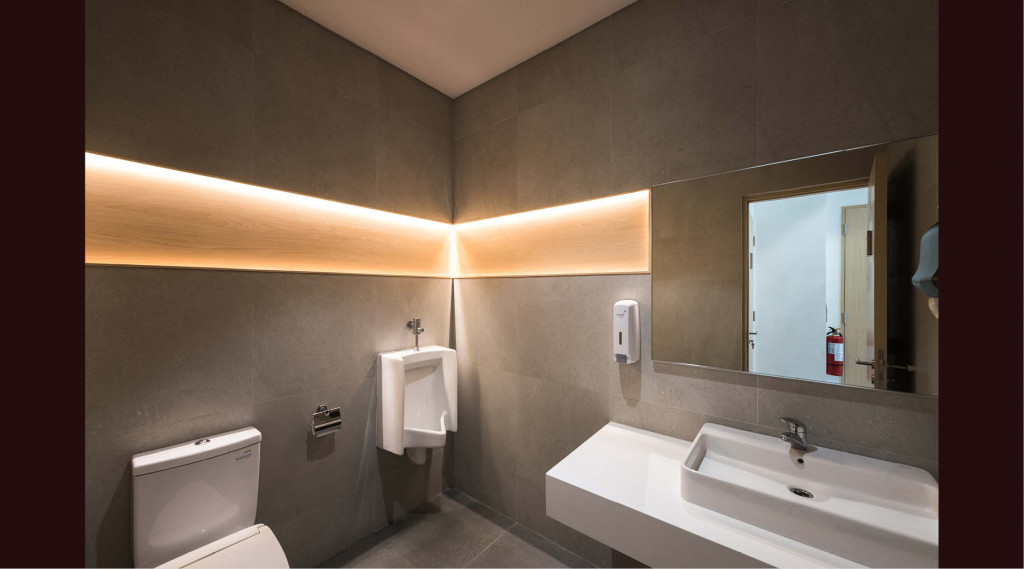 All photos are courtesy of Jonathan Raditya.