1
2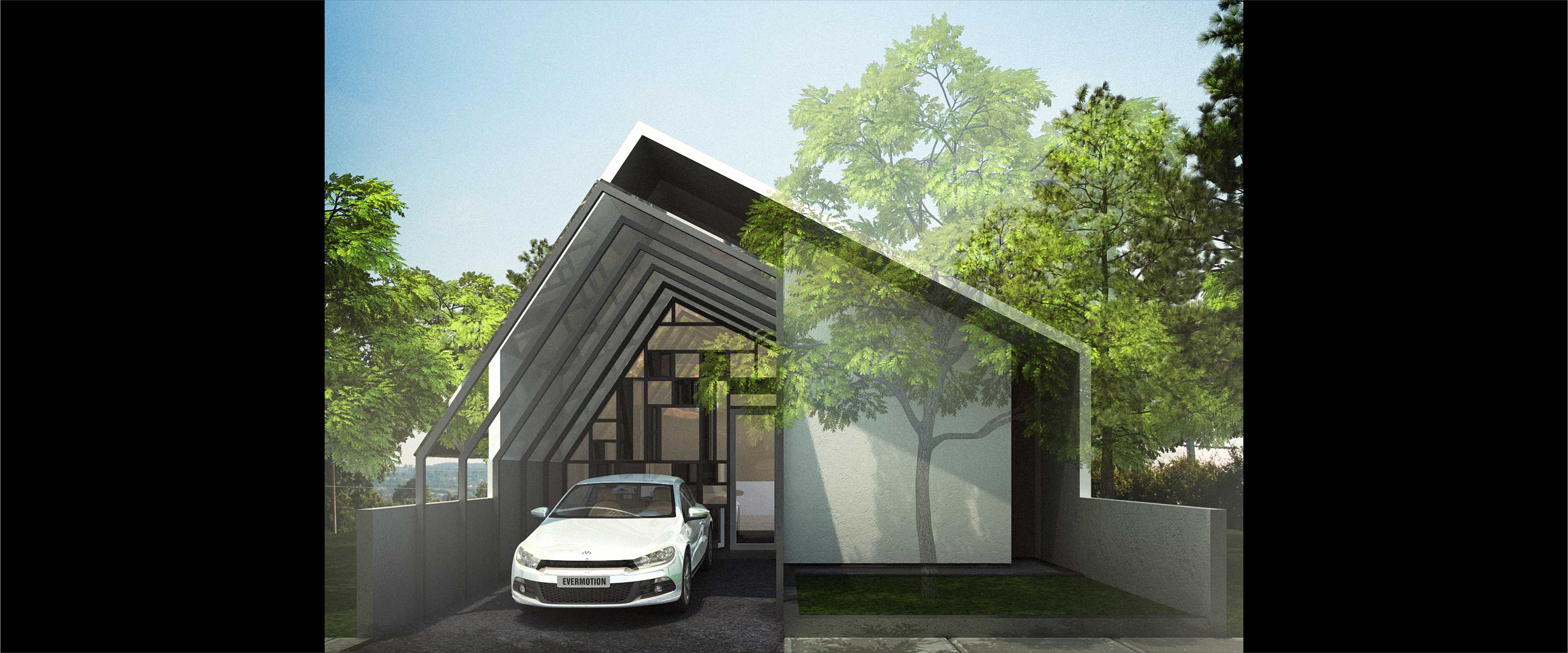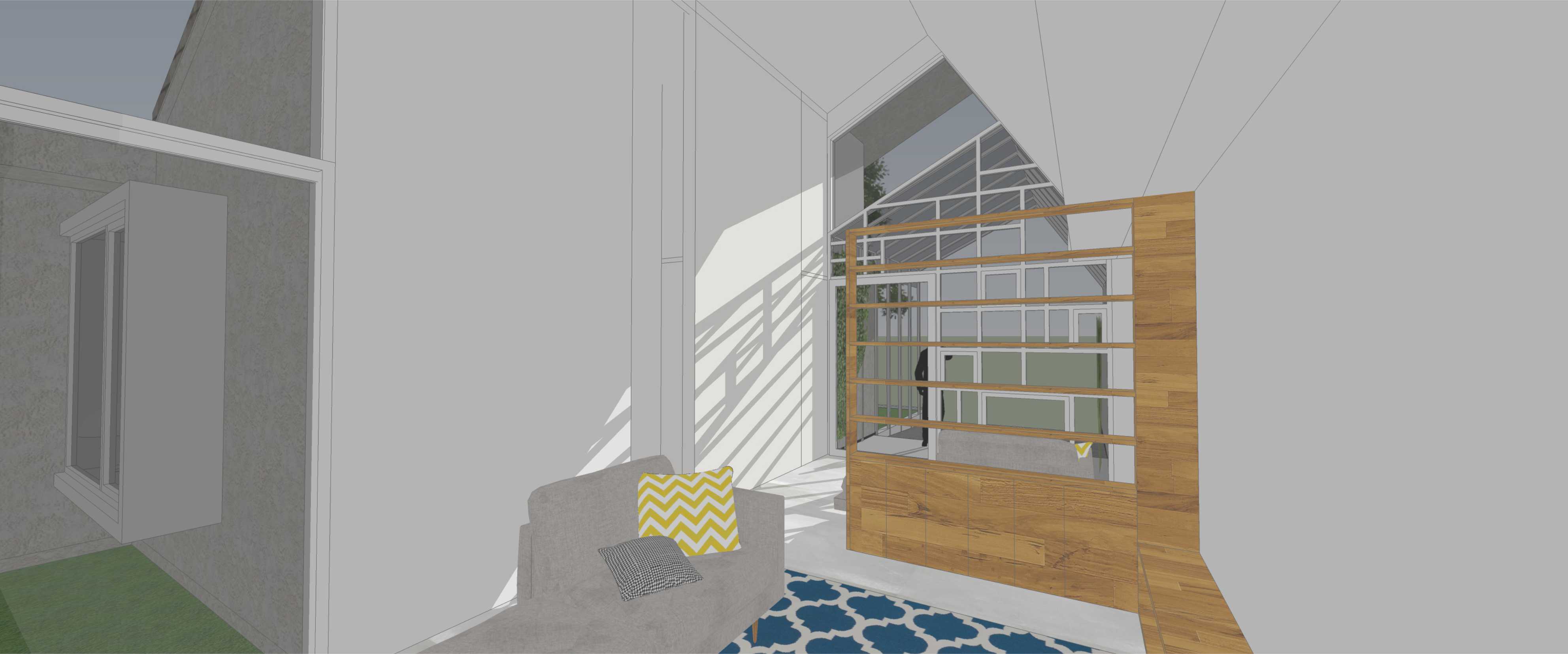 House E
Designers
Stephanus Theodorus
Eka Ramadhany
Niniek Febriany
Russelin Edhyati
Anissa Cinderakasih
Small house, small family doesn't mean low quality space.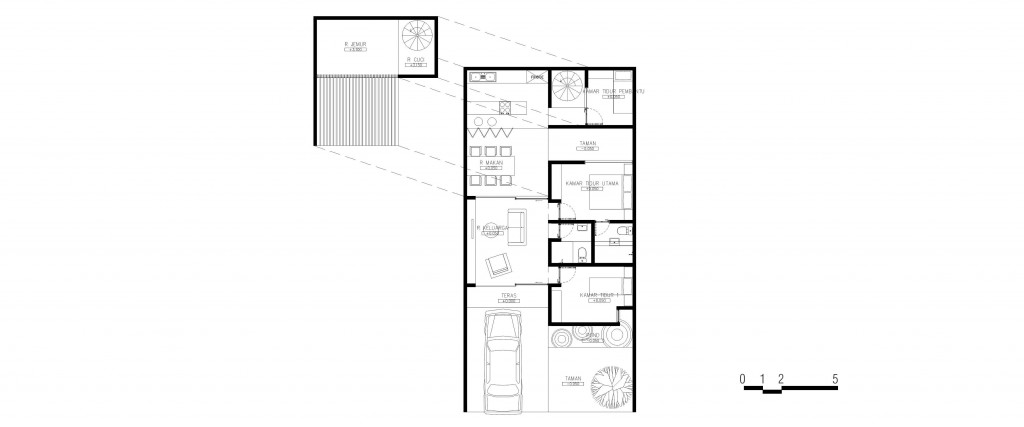 This design is the example of effective space on a small land area.
The house contains two bedrooms, two bathrooms, a continuous living room-dining-kitchen. The design will fit perfectly for a small and new family.
Surrounded by other houses would make tiny space more terrible, darker, and more humid, to avoid that living condition we create skylight on top of the dining area, heightened the ceiling and provide space for an innercourt. Air circulation, daylight and bright space are the answers to enlarge this tiny living space.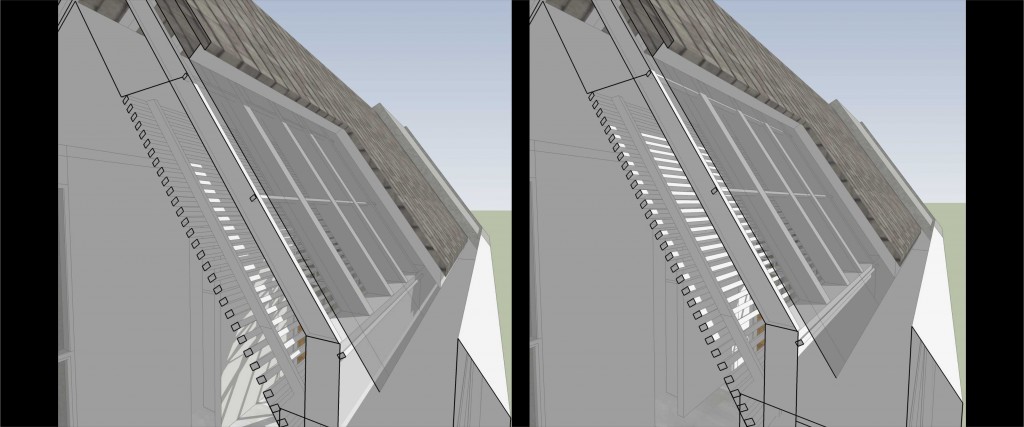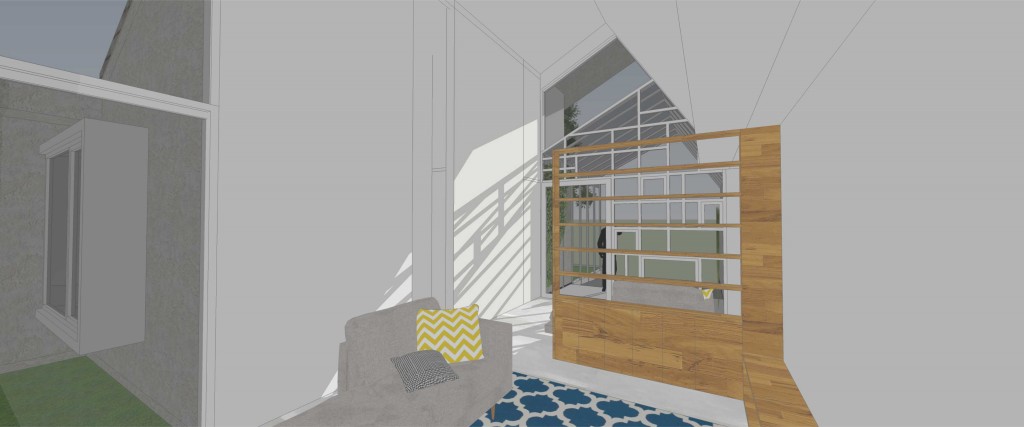 To top it all, interaction between the facade and the environment means playful shadow to color the wall when the sun heads west.
Small can be cool, smaller means cheaper, smaller means effective layout.
Small space is when everything is at reach and maintenance becomes no problem at all.
Yes, small house is cool.