1
2
3
4
5
6
7
8
9
10
11
12
13
14
15
16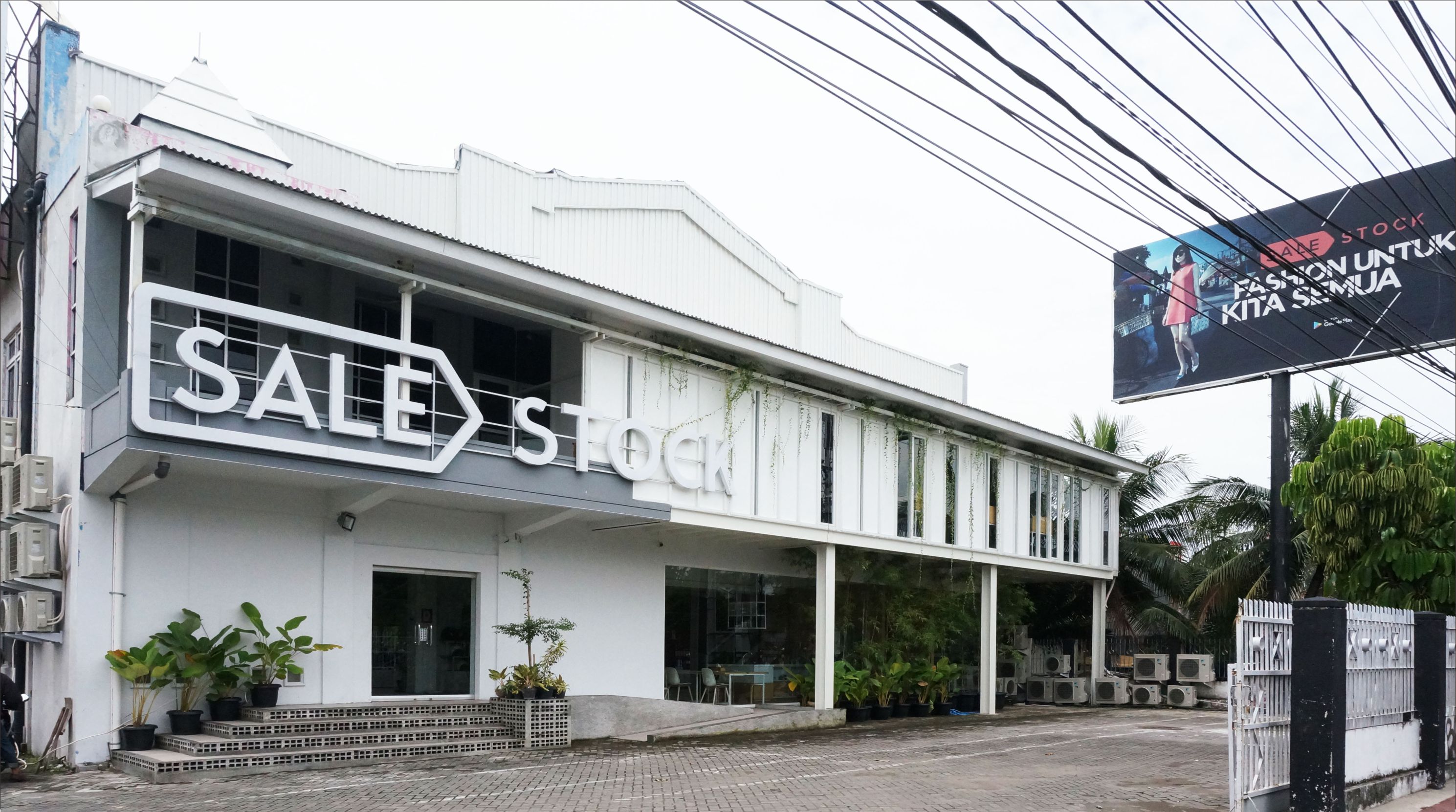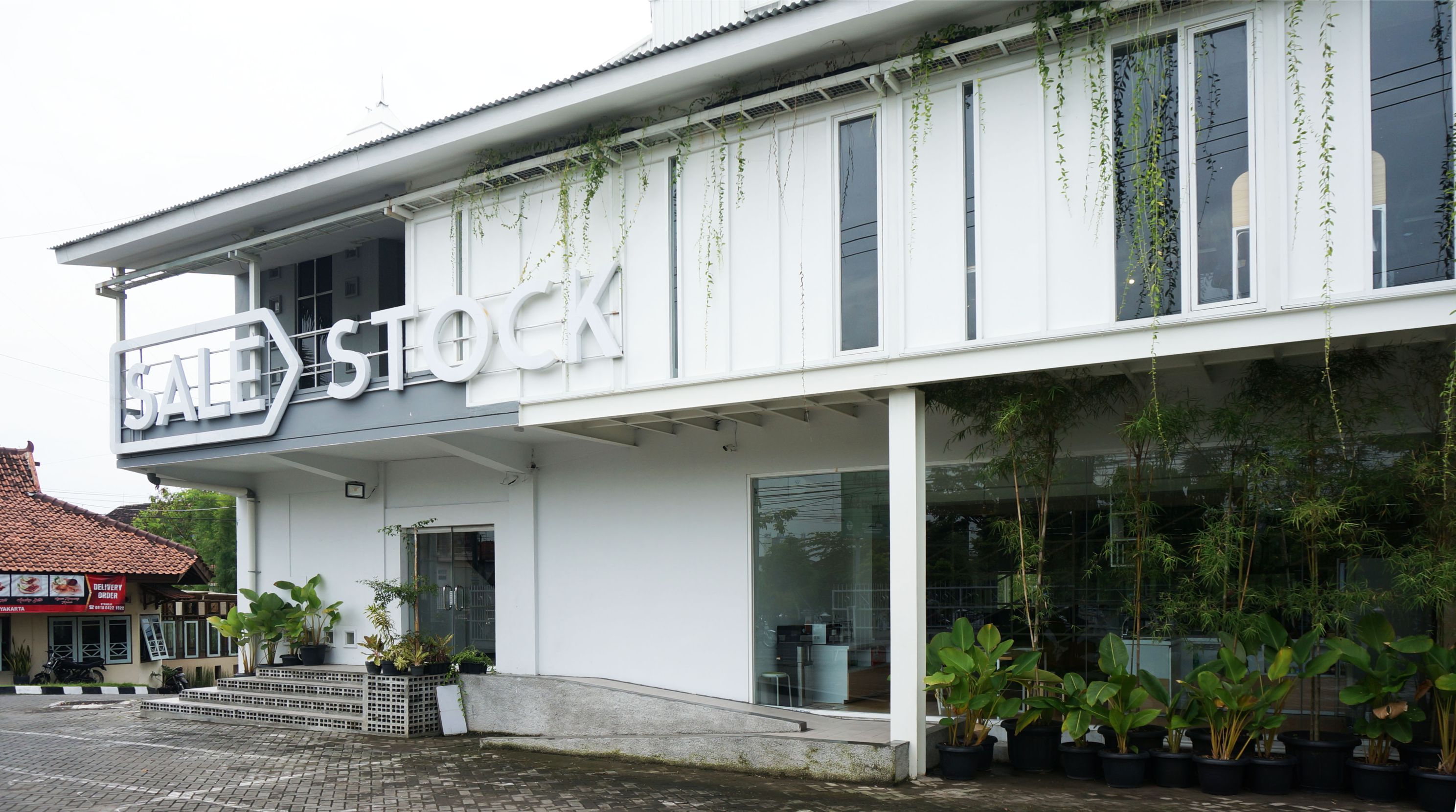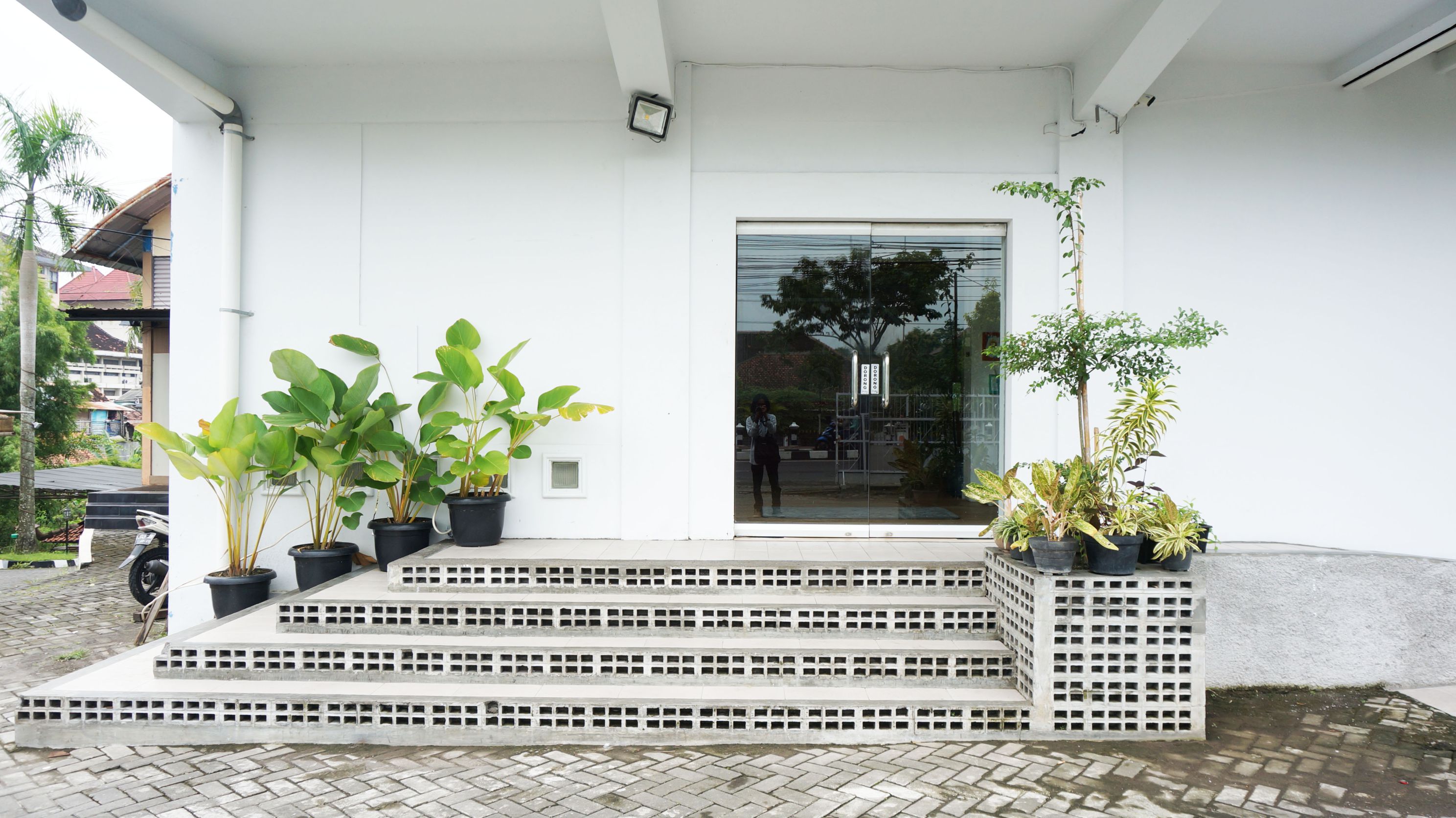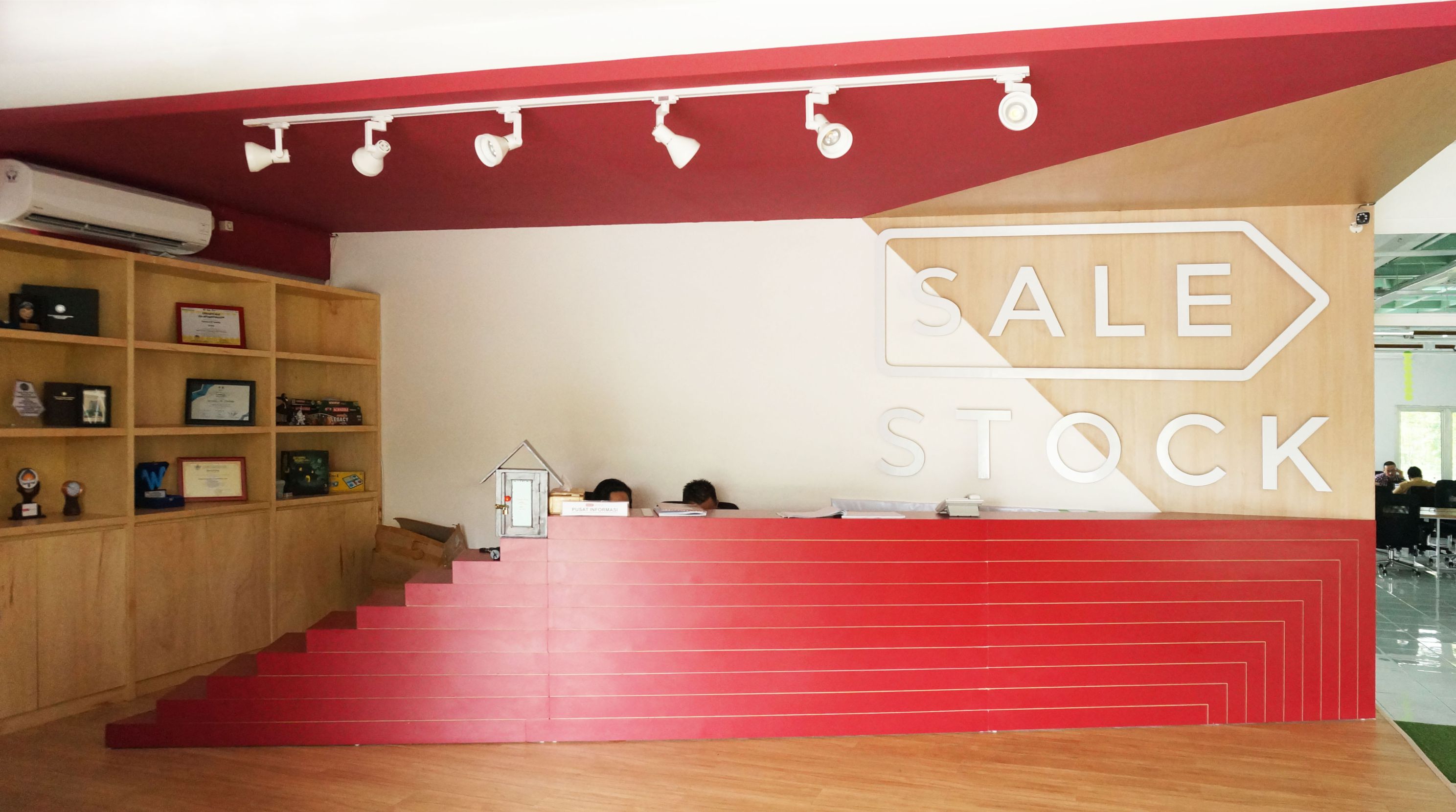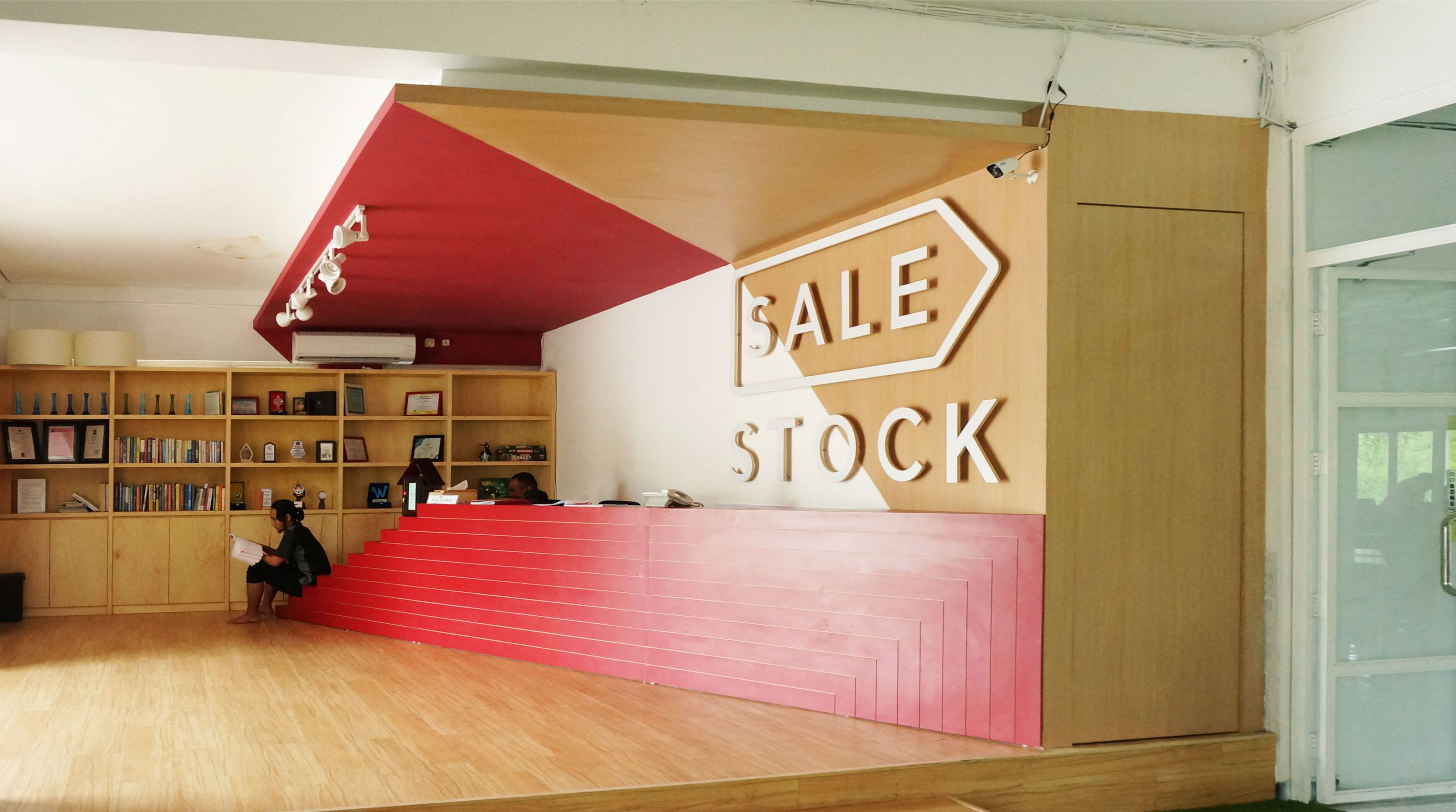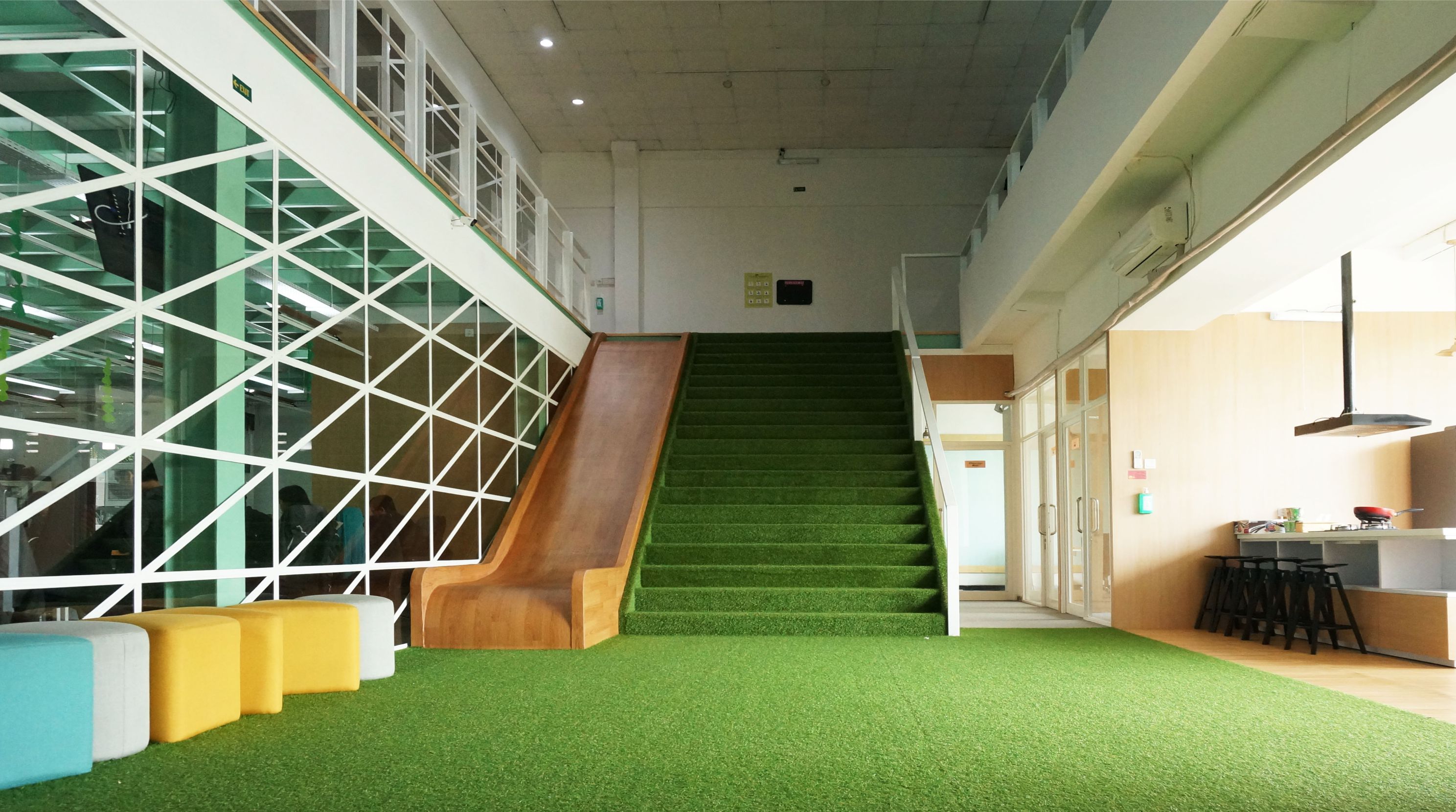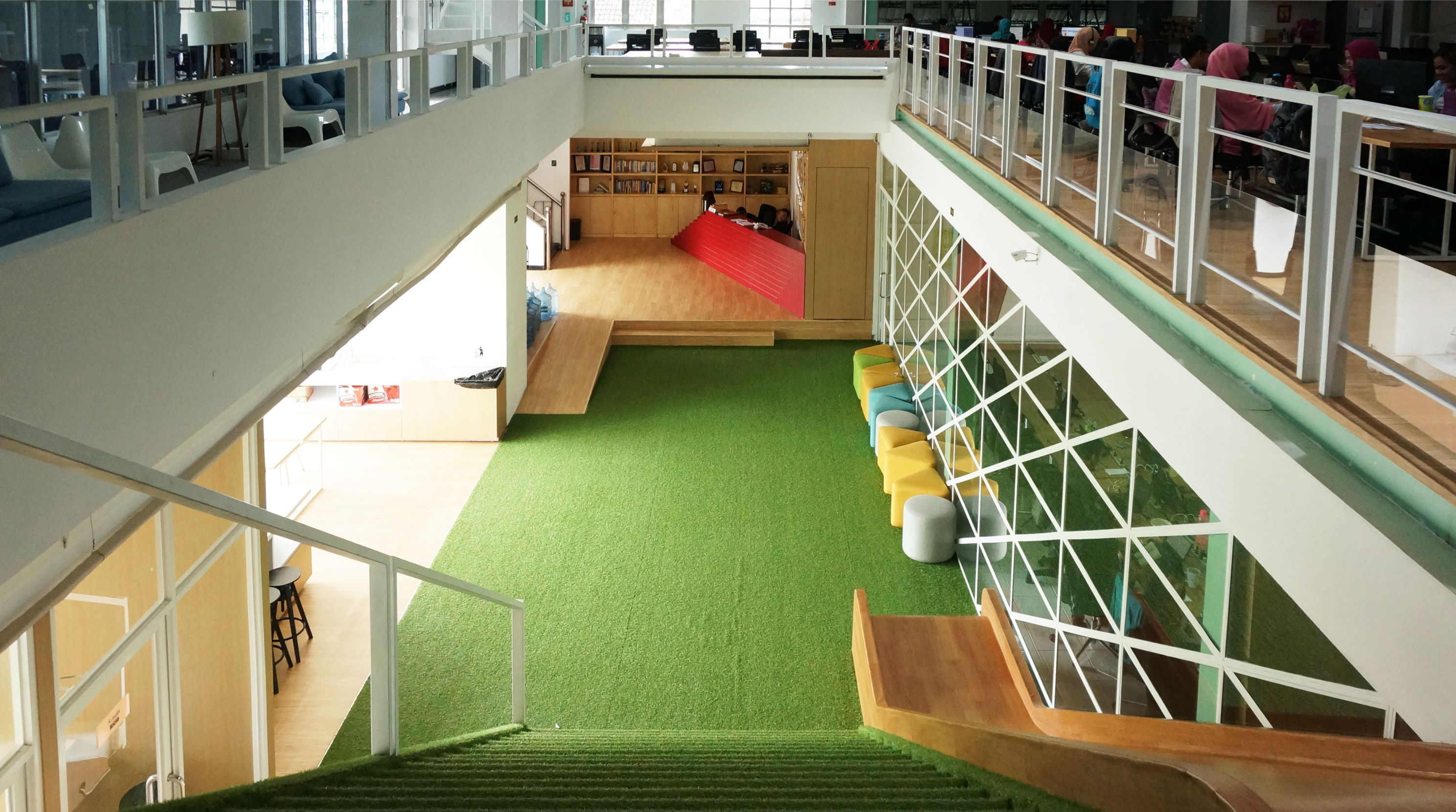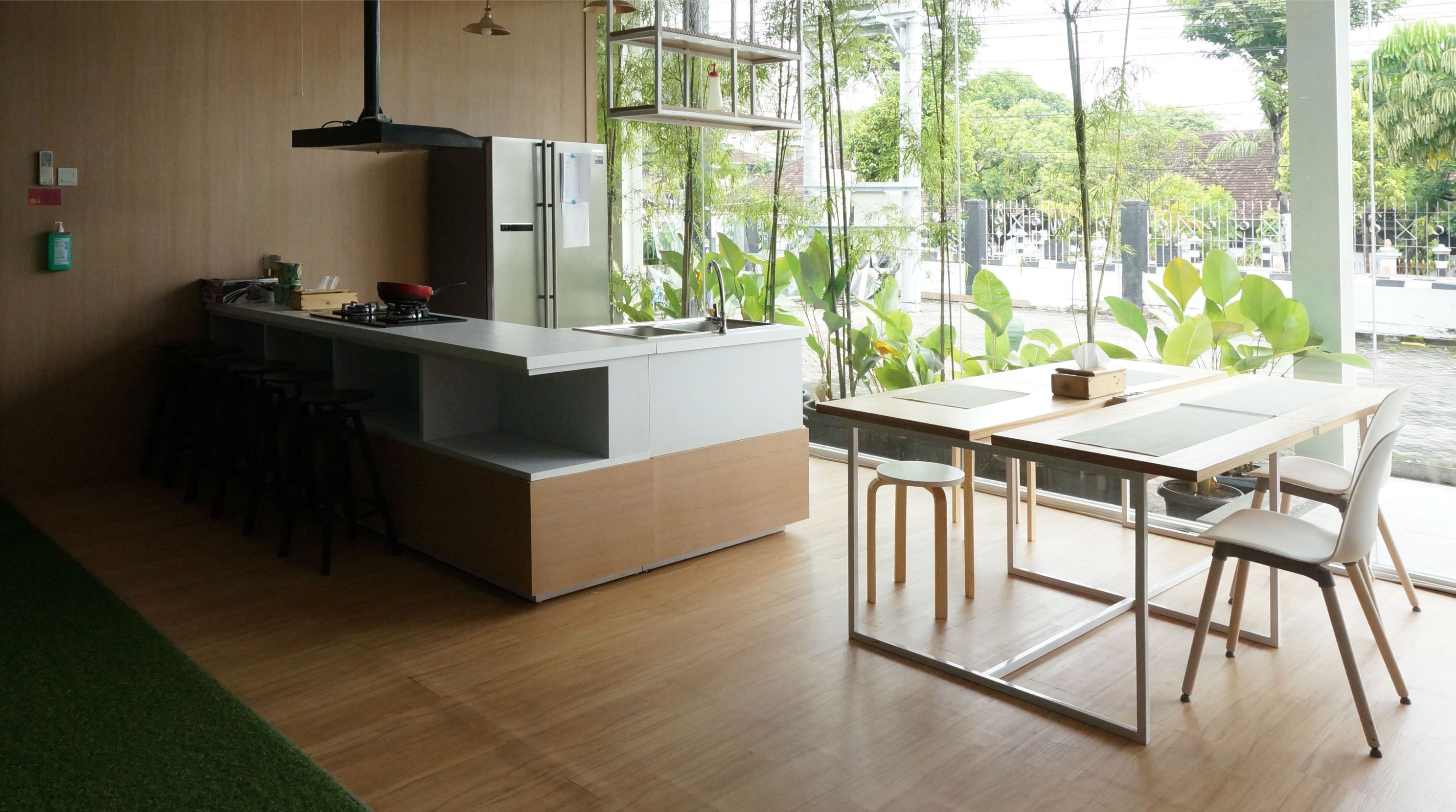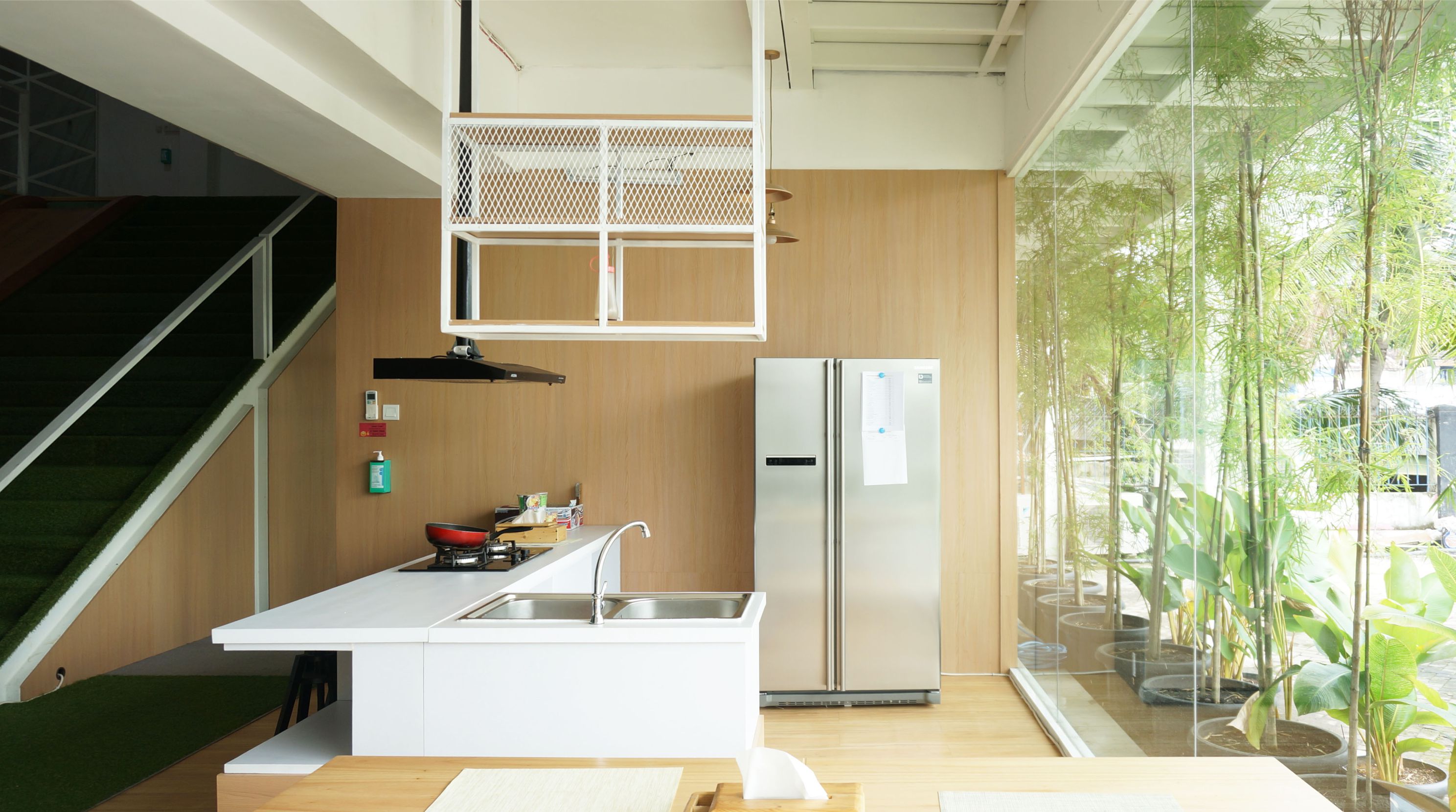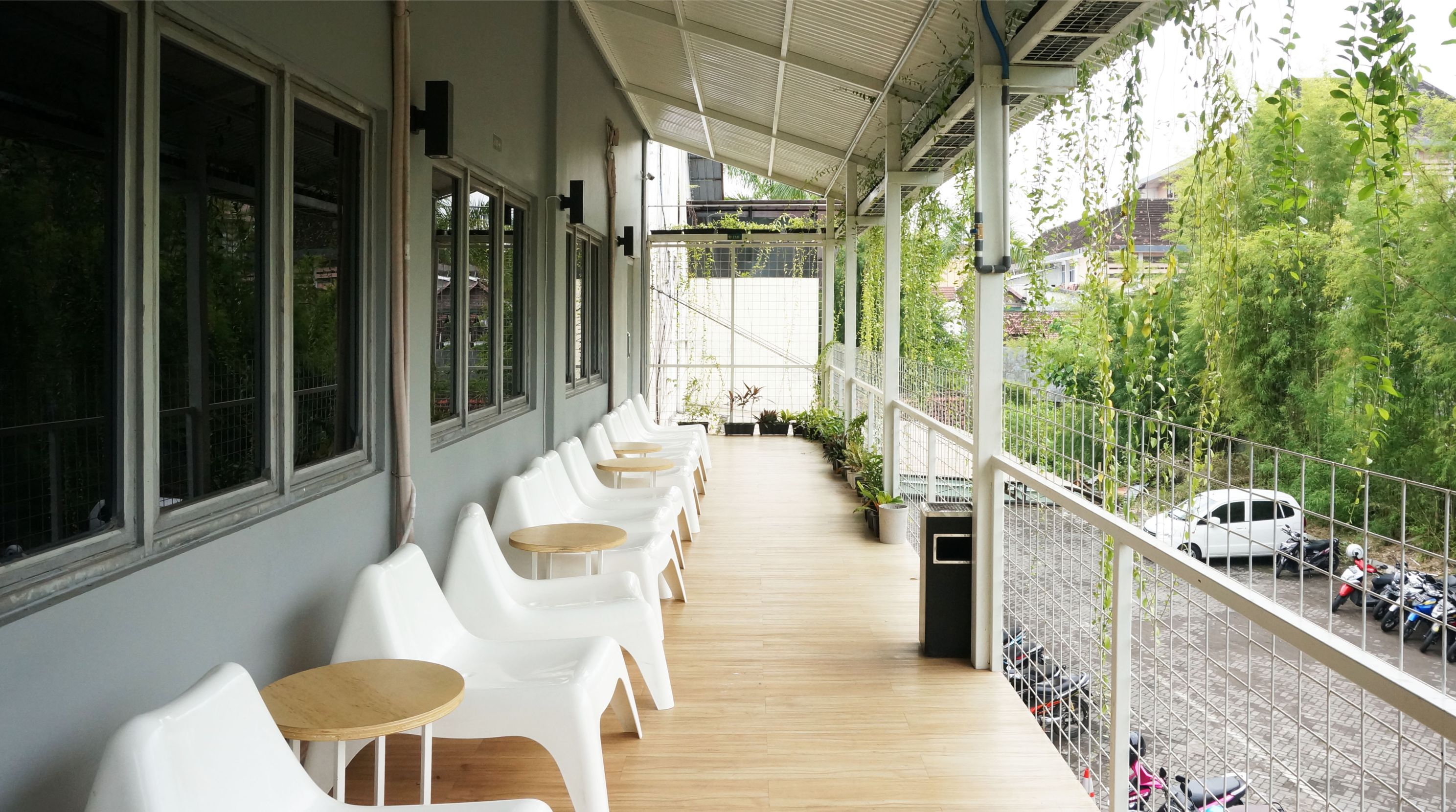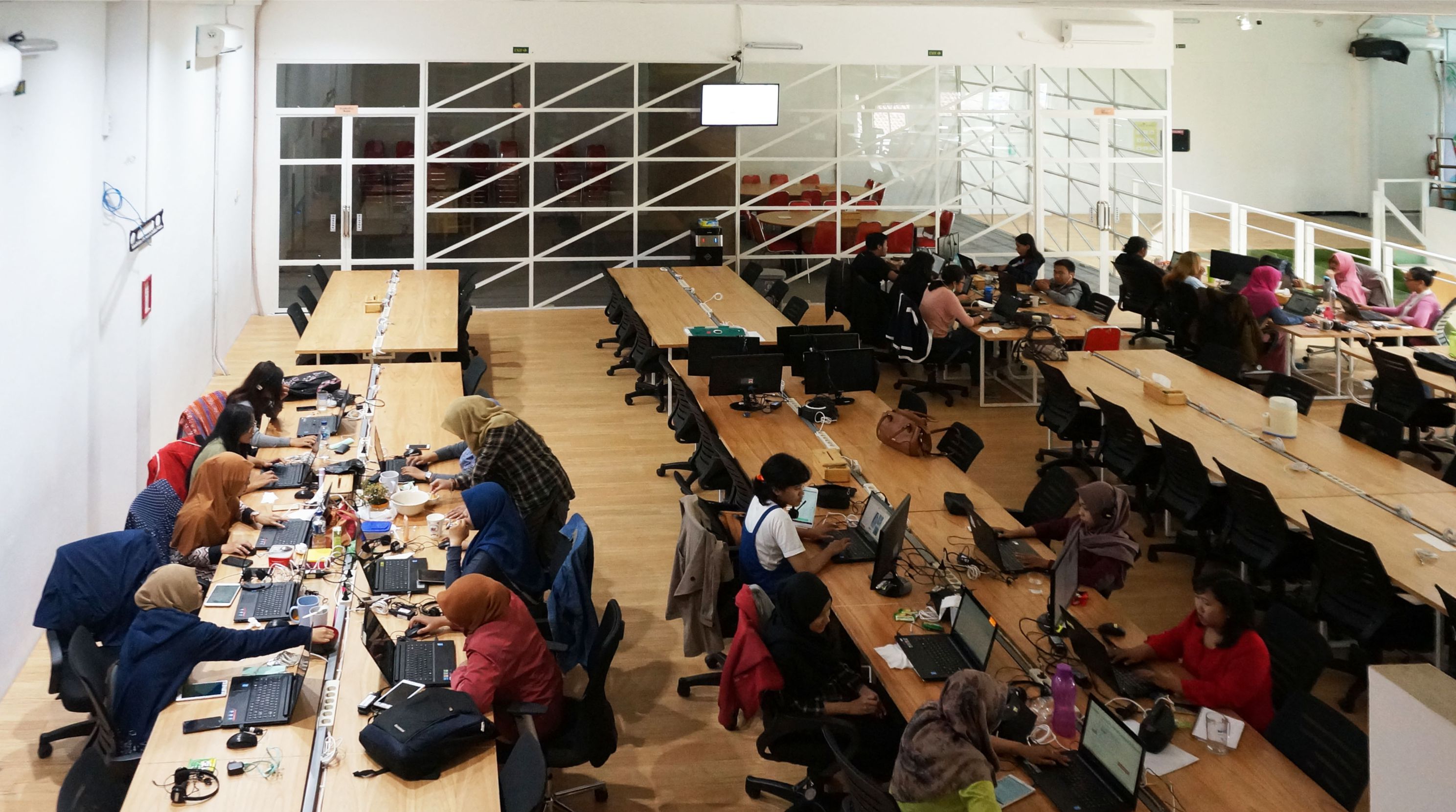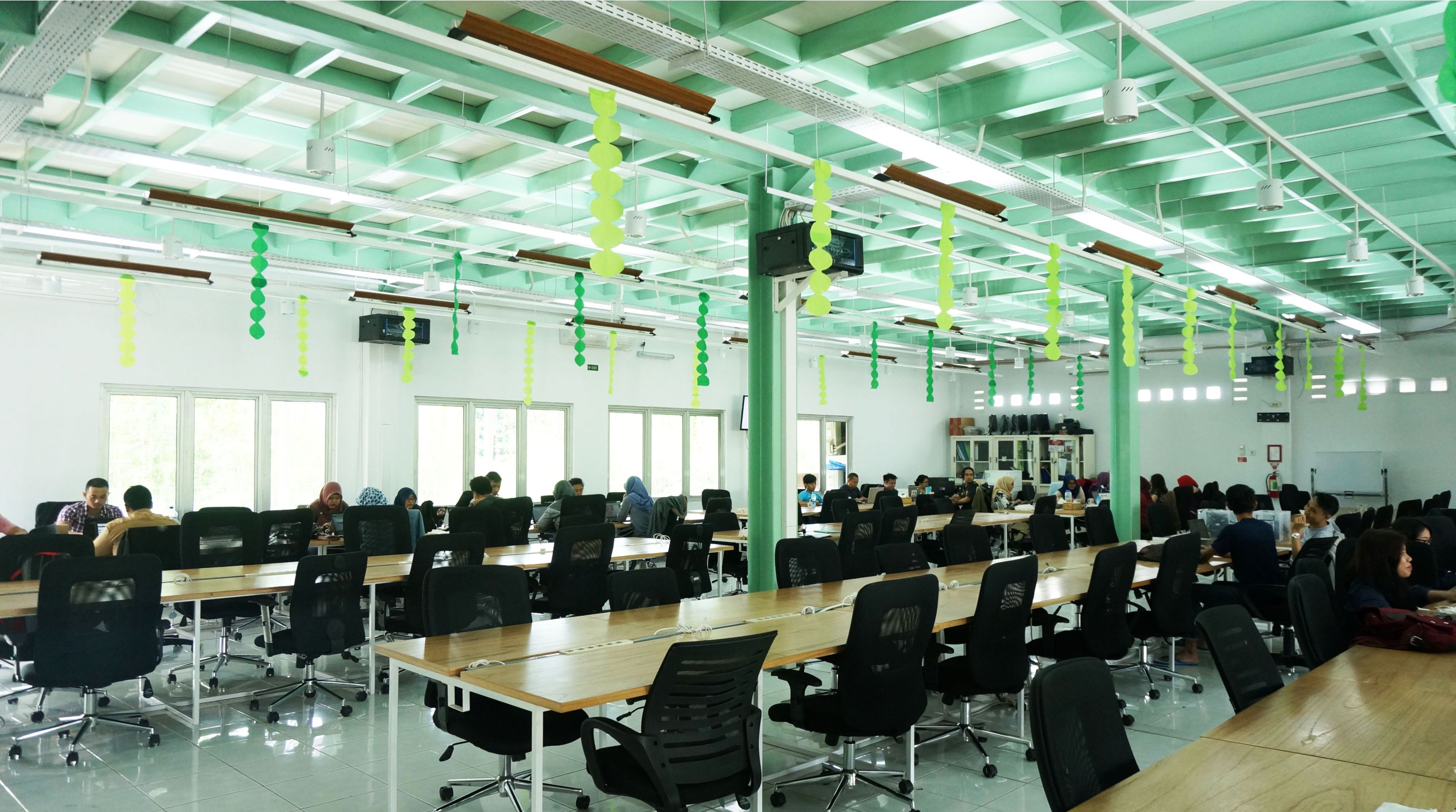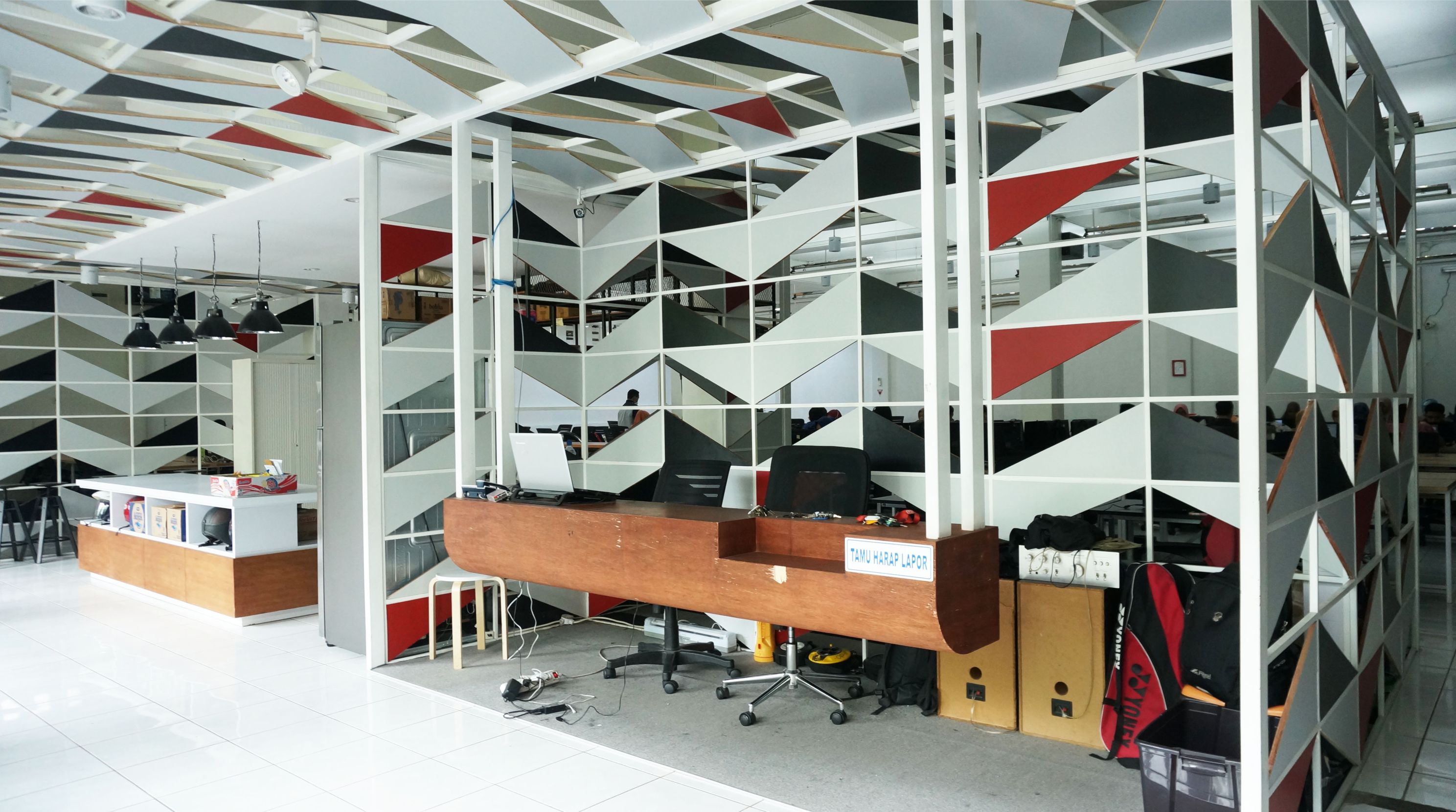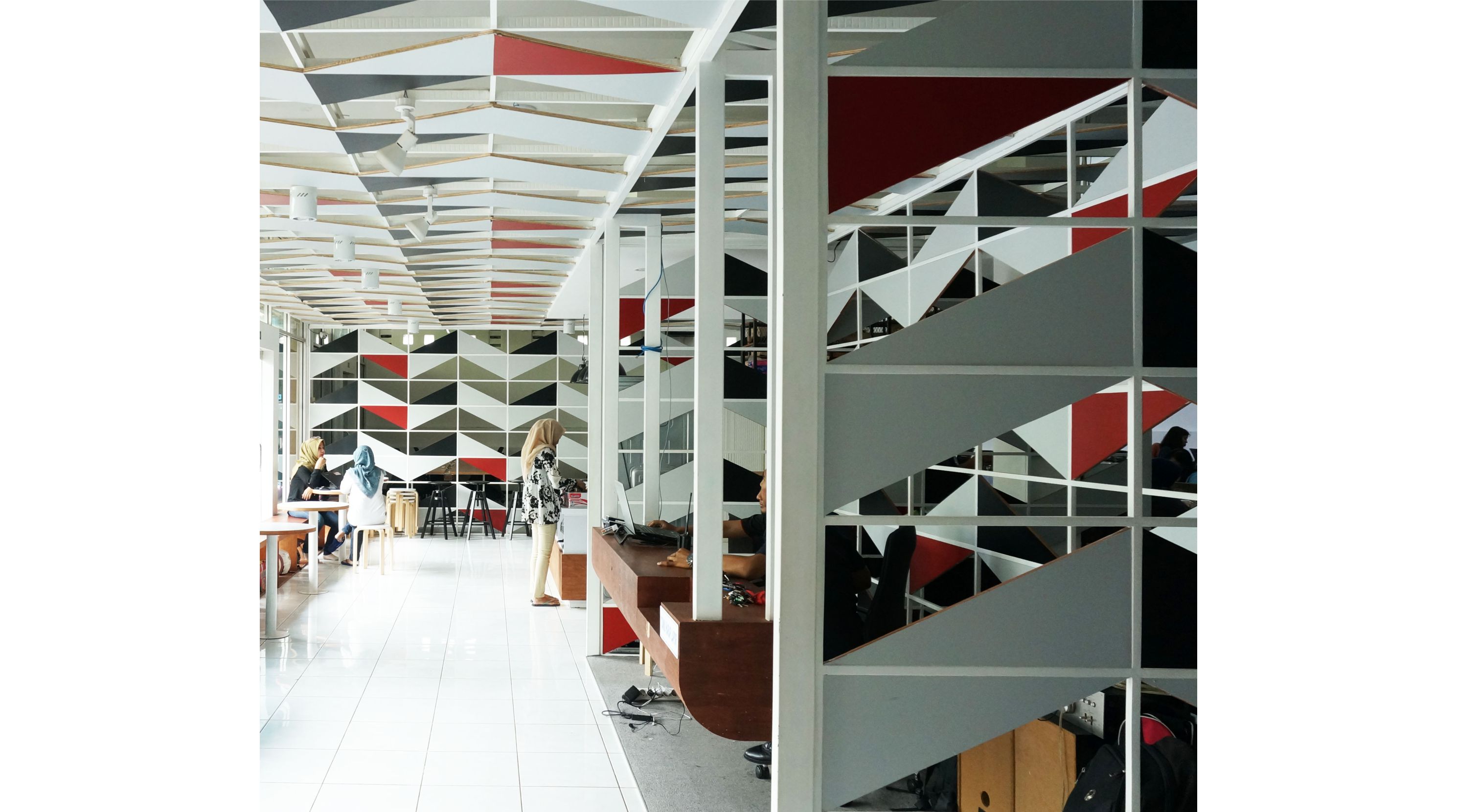 Echelon | Sale Stock Office Kyai Mojo
Architect
Videshiiya
PT. Desain Sarana Intermatra
Location
Jl. Kyai Mojo - Yogyakarta
Designers
Russelin Edhyati
Lintang Wuriantari
Dhiksta Olya
Differs from its previous Kaliurang office, Sale Stock Kyai Mojo tried to develop more formal, clean-lean design, incorporated into the old existing building.
Facade:
While the old existing consist of metal claddings and colorful theme, The new one tried to be colorless by painting the facade white.
The neutral color becomes significant because 2016 Jogja has become crowded. The context of the city has changed and chaos is its theme, its new step parents.
The first floor dominated with glass facade to bring transparency and daylight into the building and the facade above use rhythms of aluminum sills and glass with various dimensions.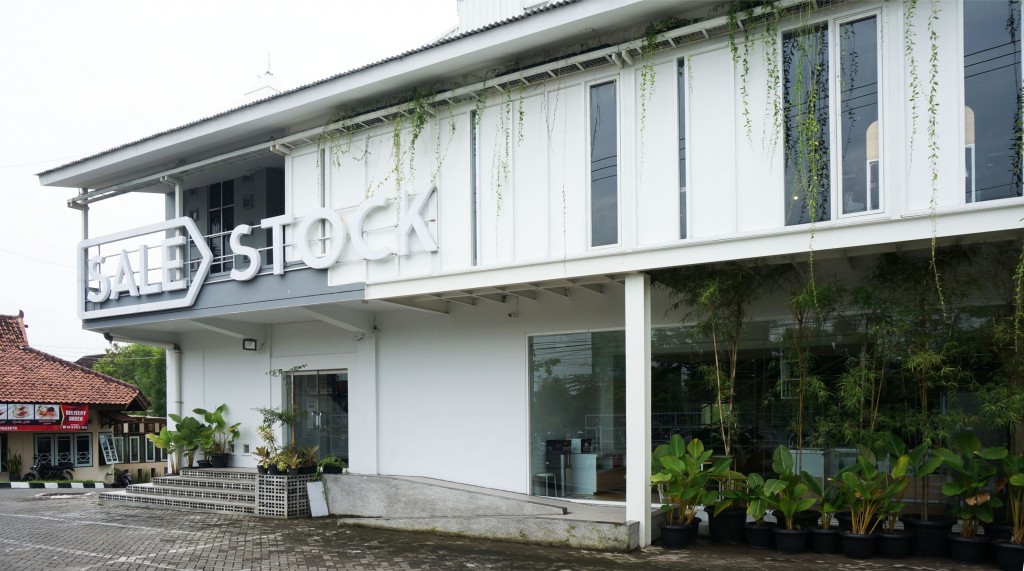 Interior:
The working space still incorporate large and long tables function as communal boundless working area.
The reception table on the first floor share the same trianglic patterns with red and white colors (featuring its brand identity) as the chevron pattern applied on lobby partition and ceiling in the basement.
Informal design still have a small portion in the office space. if not entertaining enough, a slide has been set as part of the stairs while artificial grass covers the entertainment area along with the stair.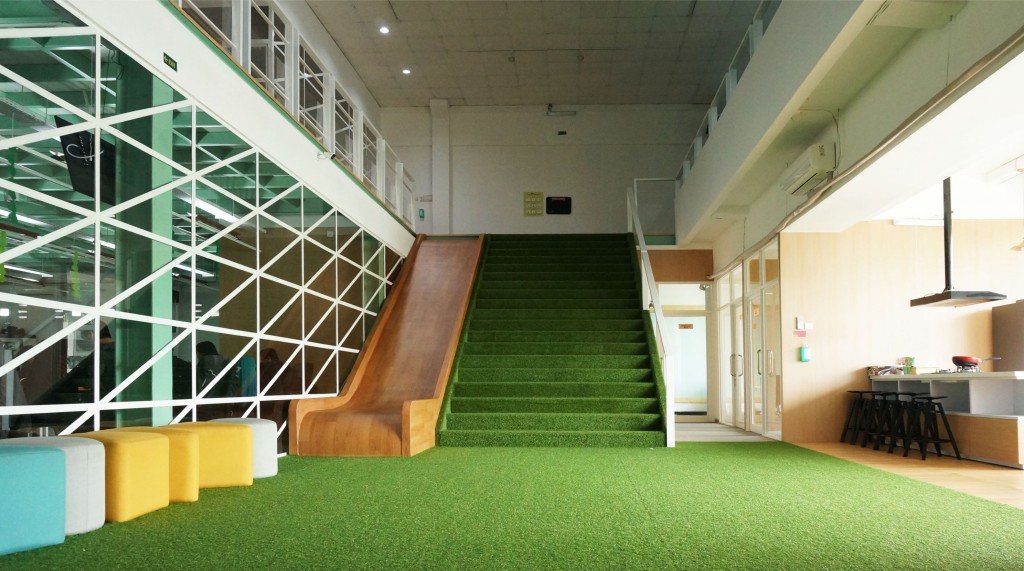 The design also include well designed pantry, prayer room, a call center and a waiting area.