Teras Nandan | Bespoke Tropical Modern Architecture
Location
Nandan, Yogyakarta
Designers
Russelin Edhyati
Stephanus Theo
Gilang Rizki Fauzi Putra
Dika Ardi Irawan
Antya Sulistiyo
Dhia Khaerunnisa
Teras Nandan tried to collaborate modern architecture with the touch and sensation of tropical living. Promoting Nusantara architecture, the house applies a limasan roof to transport rainwater easily, a large overhangs-cantilever to shade people from direct daylight.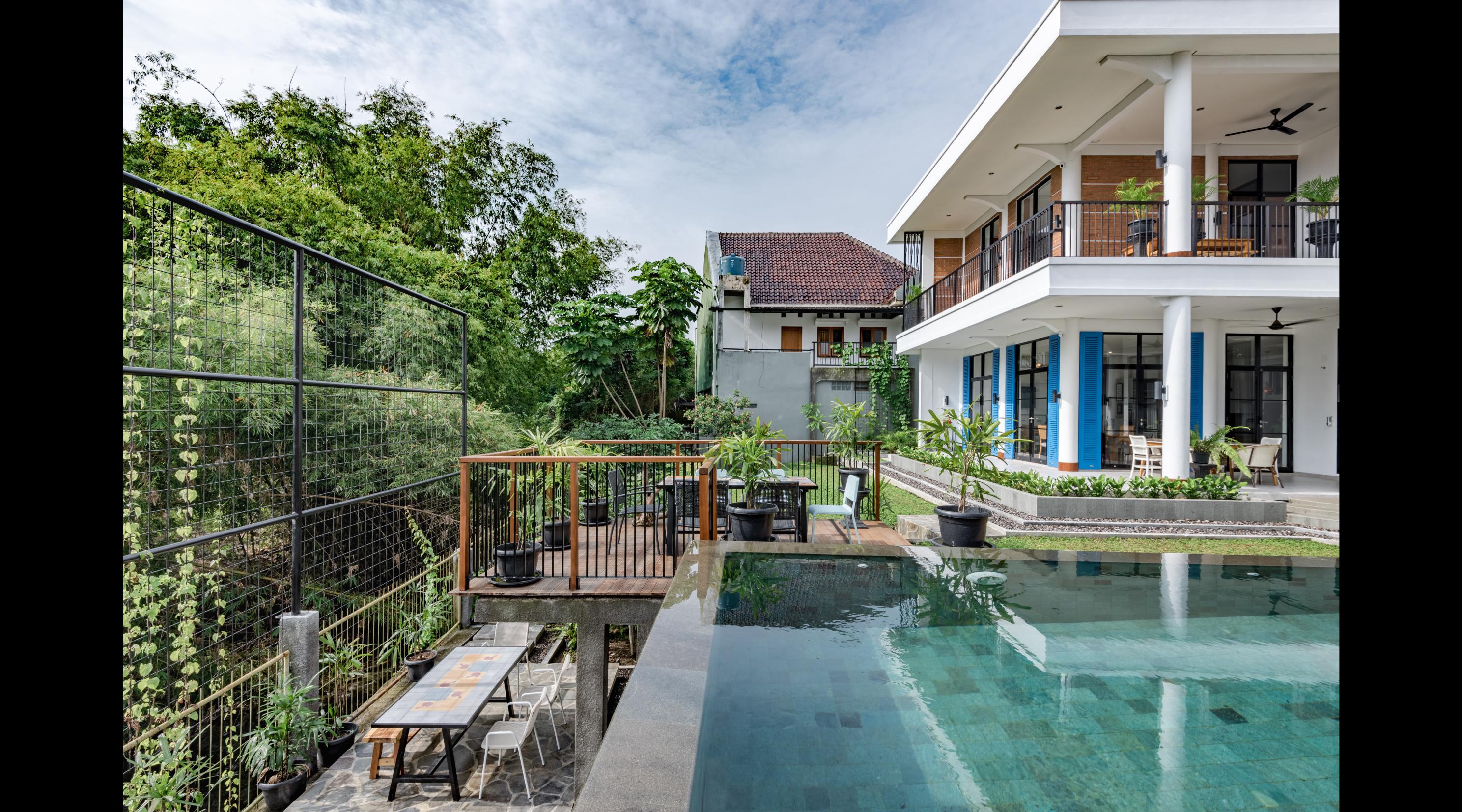 The design concludes with a large porch, joining the living-dining-kitchen area to celebrate the joy of eastern communal living. Every bedroom faces an open space outside so that every occupant could easily access clean air and daylight. The terrace surrounds the house, projecting flexible event space in the future.
Decent space is spared on each side of the building and large windows welcome every daylight and facilitate air circulation to flow and cross ventilating.
Traditional and tropical living merge into the humble architecture of Nusantara.