Tirta | 1 Are House Bali
Status
Proposal | Exhibition
Designers
Niniek Febriany
Gilang Rizky
This Project was a submission for Indonesian Young Architect 1 Are House.
The project's focus was to design a house for Bali Milenials – International Family
Water.
Water has a vital role in the history of Balinese civilization, both spiritually and substantially. Hundreds of years before the independence of Indonesia, Balinese religion was often referred as the religion of Tirta or water. Until now, if we observe, is there any ritual in Bali not using water as its medium? None. In traditional Balinese, respecting water and agriculture is a devotion to Ida Batari Danu.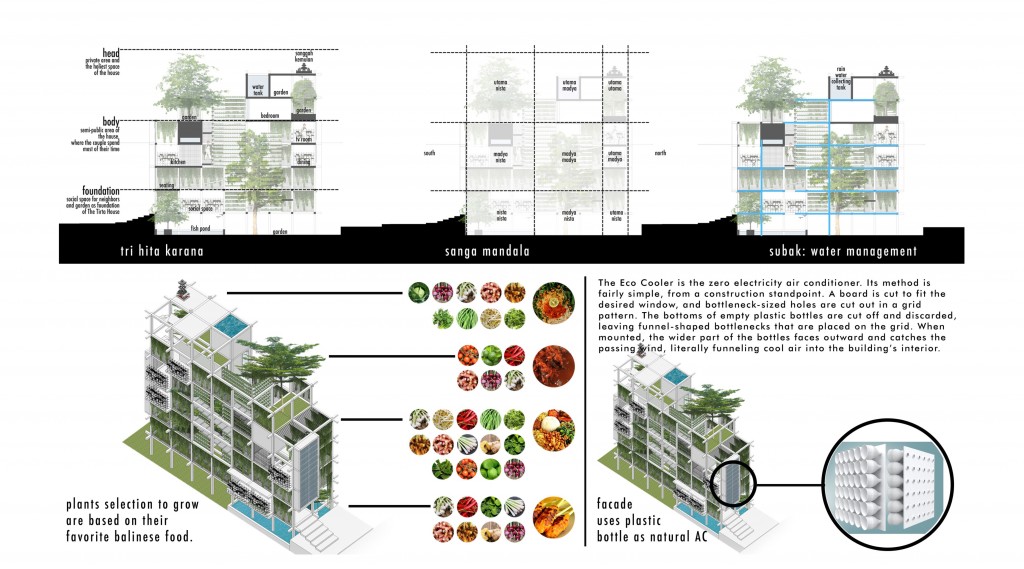 Although, we are mostly aware that our culture –philosophically- originates from an agrarian culture; daily life, ritual, and local wisdom, however in reality: we have gone too far to betray. Tri Hita Karana, is then just a gimmick for tourism-sake and during the millennium era, we are tempted to move forward leaving the Tirta.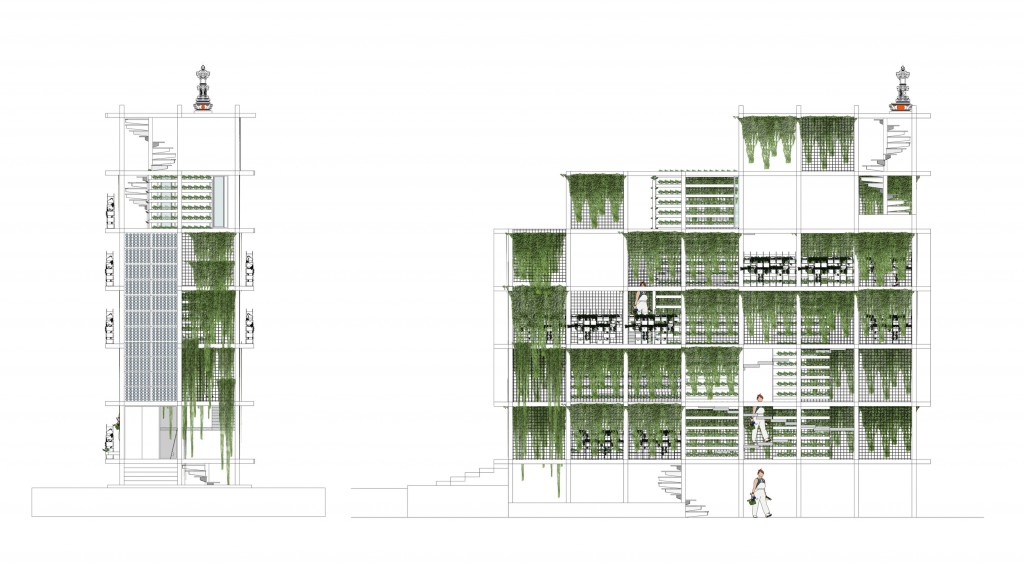 The Tirta House seeks to reconstruct the significance of water, agriculture, and social value of this increasingly rapid millennial life. We are going against the mainstream. The clients are planting, growing, and preparing their own food. The Tirta House provides source of foods not only for the couple who live in it, but also to the visiting friends and neighbors. As a food blogger, chef, and photographer, the house will be a great mechanism for them to increase productivity and become a unique social influencer to the other millennials.