Galeri Upakarti Sleman | A Gallery for Department of Industry and Trade, Sleman
Location
Sleman, Yogyakarta
Designers
Russelin Edhyati
Gilang Rizki Fauzi Putra
Stephanus Theodorus Suhendra
Reza Primardiantono
The existing gallery used to be dark and unattractive. Existing material and color palettes are white ceramic (the existing floor), dark wooden "gate", framing and highlighting the entire gallery. Without a decent dedicated display area and lighting, the tenants and participants used to bring their own display in various forms, resulting in chaos and distress within the gallery.
The design aims to solve the problem of wayfinding, configuration of path and circulation, injecting new atmosphere within, and at the same time promoting an interesting way to display products for both the Department of Industry and Trade Sleman and the tenants/participants.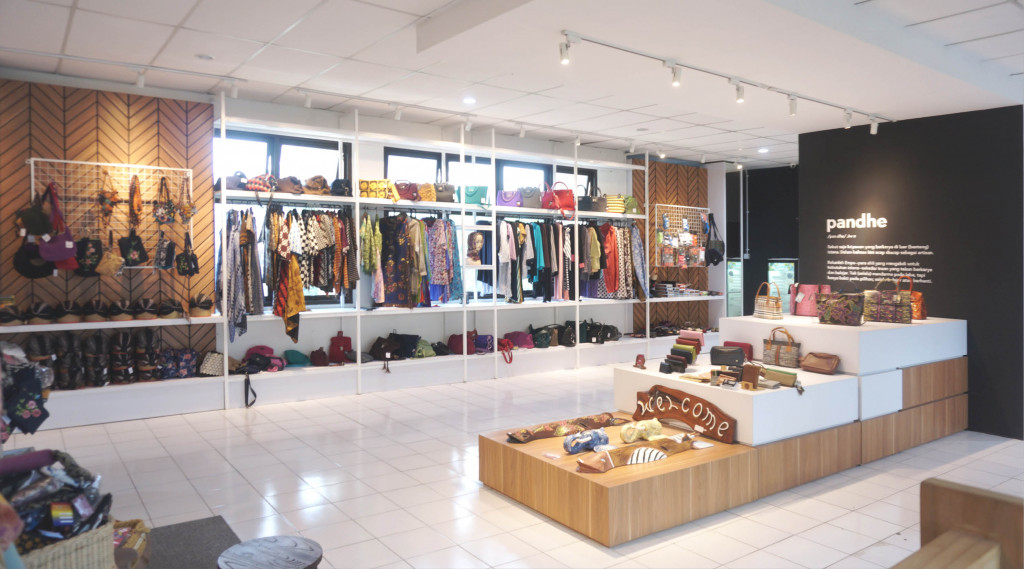 Some existing elements such as floors and windows are kept to minimize construction cost. New color palettes are formed to create a buoyant ambiance within space; this ambient is needed to anticipate and balance the tenants' nature to over display their products, which eventually will overcrowd the space.
Black and white paint implemented as background color, neutralizing the whole area, while at the same time, creating highlights for some products.
Wooden elements are implemented on display boxes and leveling, creating focal points while at the same time encouraging a warm feeling inside the gallery.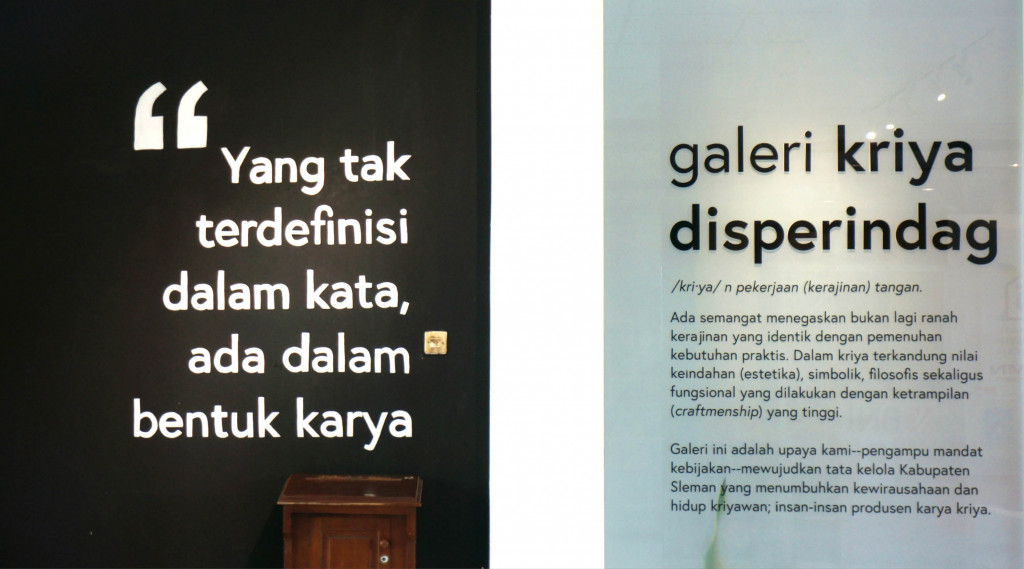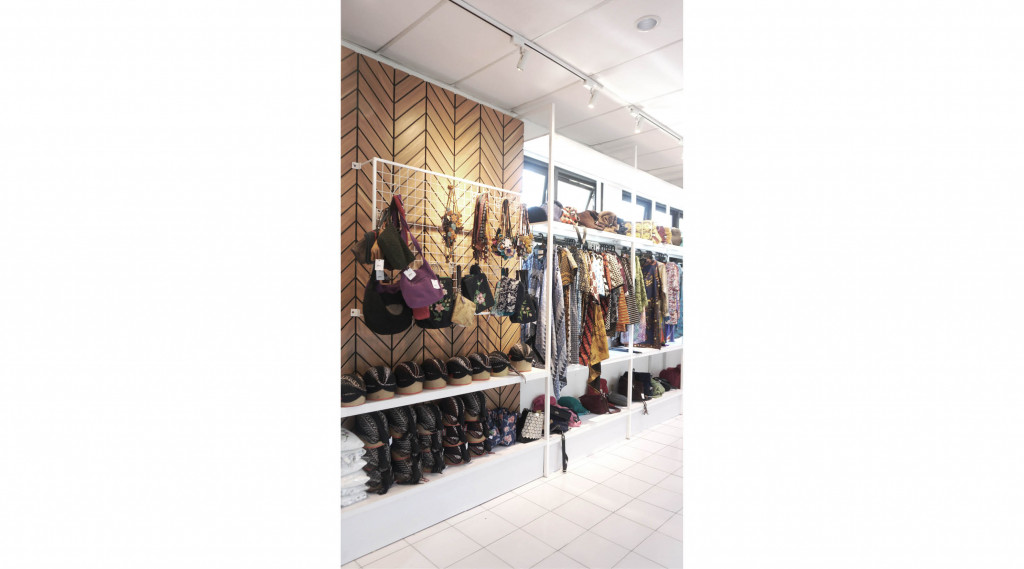 Products are categorized then zoned into a couple of areas and now signified by entitled partition, explaining each categorized display. Solving the problem of wayfinding.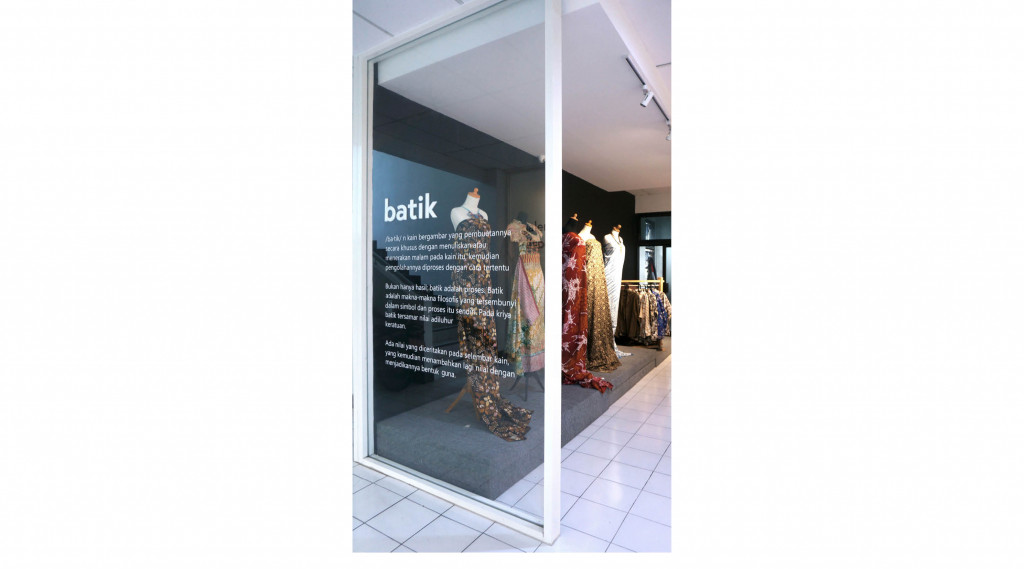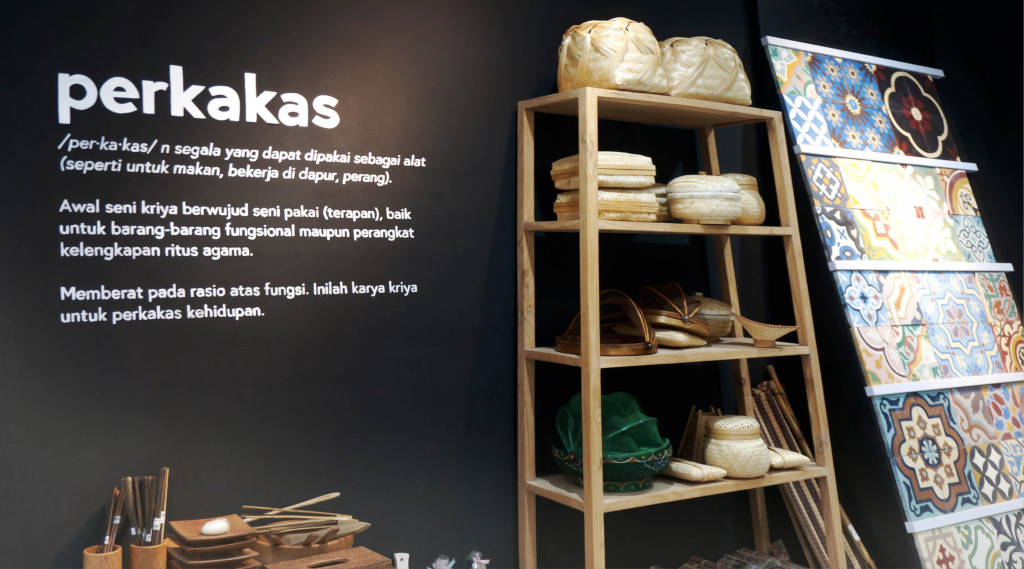 New drop ceilings and hanging structures installed with warm spotlighting, illuminating each collection, improving the existing, reforming the gallery, thus creating a better display for everyone.